Senate Judiciary Committee signs off on railroad antitrust legslation
Following the January reintroduction of a Senate bill designed to remove antitrust exemptions currently granted to the railroad industry, the Senate Judiciary Committee this week approved the bill—entitled the Railroad Antitrust Enforcement Act, S.49—by a 14-1 margin.

Jeff Berman, Group News Editor
·
March 4, 2011
Following the January reintroduction of a Senate bill designed to remove antitrust exemptions currently granted to the railroad industry, the Senate Judiciary Committee this week approved the bill— entitled the Railroad Antitrust Enforcement Act, S.49—by a 14-1 margin.
The bill was introduced by Senators Herb Kohl (D-WI) and David Vitter (R-LA).
As has been the case with previous incarnations of this bill, its main objective is to bring the freight rail system under the nation's anti-trust laws and provided needed protection for various rail customers who have suffered from increased rates and decreased quality of service, according to an April 2008 letter by seven U.S. senators to Senate Majority Leader Harry Reid.
Various industry sources have told LM in the past that under the current limited antitrust exemption, shippers cannot sue railroads over rates and must appeal cases to the Surface Transportation Board (STB).
As expected, the Senate Judiciary Committee's vote was welcomed by Consumers United for Rail Equity (CURE), a railroad shipper group.
"This is an important step in righting a wrong that is stalling job creation and threatening the economic recovery," said Glenn English, Chairman of CURE, in a statement. "For too long, the market has been blocked from setting fair prices for shipping products via rail, which has hurt shoppers, exporters, farmers and manufacturers. This bipartisan bill says 'no' to continuing a huge special interest loophole and says 'yes' to fair competition and market rates."
The vote and the reintroduction of antitrust legislation, coupled with the early February reintroduction of legislation calling to—re-regulate—or increase competition in the railroad industry, which focuses on addressing the concerns of rail shippers, regarding rates and service, as well as making the railroad industry more competitive, comes at a time when some industry insiders maintain that these bills have little chance of becoming signed into law.
And railroad have repeatedly stated that that the existing regulatory railroad environment for has produced—for North American railroad shippers—a freight railroad system that is the best in the world. And if the railroad industry lost the ability to earn its cost of capital it could have a negative effect on capital investments to support traffic growth and reverse the strides made post-Staggers Act in the areas of rail safety and service reliability.
"Last year, there was a more potent threat to the railroads…with the idea there would be a single bill to cover competition-re-regulation, depending on what side of the argument you are on, and antitrust," said Anthony B. Hatch, principal of New York-based ABH Consulting. "And now that they are doing it separately with a Republican House and House Transportation and Infrastructure Committee, both sides of the aisle are pointed towards not breaking the railroads, and this Administration is supportive of the railroad industry. I find it unlikely that this bill will move, and I find it unnecessary."
CURE Executive Counsel Bob Szabo told LM that the two main problems with the current lack of antitrust enforcement are paper barriers—or contractual obligations incurred when short lines acquire lines from the larger, connecting carriers—and other bottlenecks that he said gives railroads an unfair and anticompetitive advantage over shippers on rates. If antitrust laws currently applied to railroads and the STB did not allow it to occur, he said these would be viewed as illegal transactions.
The Association of American Railroads (AAR) has said it opposes antitrust legislation, stating that it has the potential to create an unprecedented and confusing regulatory scheme that could alter economic oversight of the railroads.
AAR President and CEO Edward R. Hamberger said that other U.S. industries—besides the railroads—operate with limited antitrust exemptions. He added that Congress has specified how to deal with the potential conflict between anti-trust law and economic regulation by an independent federal agency, except in the case of the railroad legislation being considered by the Judiciary Committee.
A Logistics Management survey of roughly 70 rail shippers found that 63 percent—or nearly 50 shippers—support the antitrust legislation, and some were succinct in describing how the industry is functioning without antitrust regulation.
"Under the present system, there is no competition by the railroads," one rail shipper told LM. "That leads to complacency, which contributes to the poor overall service provided by the railroads. There is little interest to invest in infrastructure and capital goods by the railroad."
For related articles, please click here.
March 4, 2011
Latest Whitepaper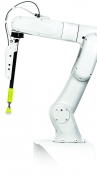 Warehouse Management Systems (WMS) / Inventory Management Technology: 6 Trends for the Modern Age
Here's how the next generation of warehouse and inventory management systems are evolving to help logistics operations operate more efficiently and improve their bottom lines in our brave, new digital age.
Download Today!
From the March 2018 Logistics Management Magazine Issue
Reverse Logistics in the "Age of Entitlement"
Logistics Management's Viewpoint on E-commerce: Leveraging available tools
View More From this Issue