Shippers adjust as first CSA "warning letters" go out to carriers
Motor carriers have begun receiving the first of an expected 50,000 "warning letters" the government is sending out the first half of this year under its new "Compliance, Safety Accountability" (CSA) truck safety program

John D. Schulz
·
March 24, 2011
Motor carriers have begun receiving the first of an expected 50,000 "warning letters" the government is sending out the first half of this year under its new "Compliance, Safety Accountability" (CSA) truck safety program.

The letters are going to carriers who have scored poorly in at least one or more of CSA's seven "BASICs" categories—unsafe driving, fatigued driver, driver fitness, alcohol and drugs, vehicle maintenance, cargo securement, and crash history.

While the Federal Motor Carrier Safety Administration (FMCSA) says it currently is in a period of "phased implementation," it advises motor carriers and shippers that the CSA program is fully in effect. Enforcement procedures can range from simple warning letters to full-blown compliance reviews for the most egregious violators.

Analysts and trucking executives estimate perhaps as many as 150,000 long-haul drivers (out of a total of about 3 million) could be sidelined after the CSA enforcement program takes full effect. And government officials are hardly apologizing, saying it's a necessary step to make highways safer for everyone.

"Before we only had one tool in our toolbox," FMCSA spokesman Duane DeBruyne told LM. "That was the full-blown compliance review. It was one size fits all."

Now, the government can take a much more detailed look at a carrier's operation, DeBruyne said. It can zero in with precise data on the exact nature of a carrier's operation and can work with that carrier to correct the defect.

"The response from carriers for the most part is they are interested in finding out how the seven BASICs work," DeBruyne said. "Overall, it's a very valuable tool to make everyone on the road safer with better clarity of information."

Anne S. Ferro, the FMCSA administrator charged with carrying out the program, recently told analysts and trucking officials at a recent Stifel Nicolaus transportation conference in Florida that "unsafe behavior will be closely monitored" and unsafe operators will be taken off the highway.

"All that is good business practice," Ferro said. "Unsafe behavior can't and shouldn't be tolerated. The driving public must be protected from unsafe drivers and carriers."

In 2009, the last full year for which data is available, there were 3,380 truck-related fatalities, which accounts for about 10 percent of the total 33,808 highway fatalities, according to the National Highway Traffic Safety Administration (NHTSA). While the 3,380 figure is about a 20 percent year-over-year decline, government officials are concerned that a small number of unsafe operators are causing an unduly high percentage of truck-related accidents and are committed to getting them off the highway. That's where CSA comes in.

"By looking at all safety violations, and grouping them into detailed categories, we will have a much more accurate reading of the overall safety of a truck or business company," Ferro said, adding that CSA is really "preventative medicine" to encourage carriers to correct unsafe operating practices before they result in crashes or fatalities.

Still, as with any large government program, there are some kinks to be worked out.

Dave Osiecki, senior vice president of policy and regulatory affairs for American Trucking Associations (ATA), ATA continues to support the overall goals of the CSA program, there are some details that need to be corrected.

On the crash accountability issue, Osiecki said the government needs to capture better data and do a better job of correcting mistakes from incorrect data captured during roadside inspectors.

"In many cases, motor carriers feel the data is wrong but when they make a data recuse request, that data is not corrected in a timely fashion," Osiecki explained. "As more carriers are reporting these requests, the states are getting overwhelmed."

He said the driver fitness data also is suspect at times. And he said the data concerning the cargo securement area is not really relevant to the chance of having an accident.

"Absolutely these things are fixable," Osiecki said. "But they will all take time."
As the first data is being captured an analyzed, some trends are emerging. TransCore, a 70-year-old transportation data management company, has analyzed the initial CSA reporting data from the first 166,000 for-hire interstate carriers for whom data was reported. Key findings of the CarrierWatch CSA 2010 Industry report include:
-larger carriers had significantly lower BASIC (Behavior Analysis and Safety Improvement Categories) scores than smaller carriers;
-there are significant state-by-state and regional differences in particular BASIC scores; carriers domiciled in certain states appear to be scored more stringently than carriers domiciled elsewhere for controlled substances, unsafe driving, fatigued driving, and vehicle maintenance;
-more carriers have alerts under CSA when compared to SafeStat, the FMCSA's previous carrier safety evaluation program; and
-the qualification process brokers, 3PLs, and shippers will use in interpreting carriers' CSA prior to deciding whether to load them will become more nuanced than under SafeStat.
The FMCSA's DeBruyne disputed some of those findings, including any geographical bias. "There is no bias," he said.

Larry J. Ahlers, vice president of transportation for Oldcastle Building Products, an Atlanta-based building products services company which operates a private fleet of 690 trucks, said CSA needs to be tweaked so that large and small carriers are not lumped together for data purposes.

For instance, carriers operating a small portion of its fleet with 53-foot dry vans while the rest may be flatbed units, still could be lumped together with a J.B. Hunt of Schneider, which operates thousands of dry van trucks. One incident, percentage-wise, will skew the data against the smaller carrier while the Hunts and Schneiders of the world will be barely detected in terms of the statistics.
"In the long run it's something that's going to have to be corrected," Ahlers said. "Right now, it's an apples-to-oranges comparison."

The one thing not in dispute is CSA's impact on the industry, experts said. CSA is going to put more emphasis on evaluating drivers, and most likely will cause driver pay to rise, which ultimately will cost shippers in terms of higher freight rates.

"Carriers are going to have to pay more to keep capacity and there is going to be repercussions on companies, which are going to have to focus more on hiring and retaining qualified drivers," Ahlers explained. "The combination of CSA and the economy picking up, there's going to be a shortage of drivers. That will cause driver wages to go up."

Still, Ahlers said, he's in favor of the CSA program. "In the long run, it's going to be a good thing," he predicted. "We've had great results from a safety standpoint last few years. I think it will have a positive impact. Unfortunately part of it is that it's going to take two years to transition into it."

One problem, Ahlers and other say is there is not enough categories. Some fleets with more than 100 trucks are lumped in with every other large fleets such as Swift, Werner, Schneider and others. "There should be more categories, better segregated by size, separated by types of operation, length of haul, and other factors," Ahlers said.

Bob Petrancosta, vice president of safety Con-way, said he gives FMCSA "a lot of credit" for creating a program that at least theoretically can create a good indicator of future crash likelihood.

"They've done a pretty good job of identifying and predicting behavior that could result in future crashes," he said.

Having said that, Petrancosta said there are two areas he would like FMCSA to take a better look at—cargo securment and hazardous materials.

Con-way handles hazmat as part of its LTL operation. But it usually is hauling small amounts of things like paint and varnish as part of a larger overall LTL operation. It does not handle things like chlorine gas, which has to be sealed completely in dedicated hazmat vehicles.

"Most of the types of hazmat we handle are low level materials such as paint and varnish, which is not going to kill people on contact," Petrancosta explained. "Yet, as far as these scores go, a five-gallon pail of unsecure paint gets you the same rating as a 5,000-gallon vat of poison. We've asked the government to go back and take another look at that so the risk has is commensurate with the value of the scoring in that area."

Petrancosta called CSA "a work in progress," which even government officials said was an accurate assessment. It is promising to listen to carrier gripes as the process goes forward.
For related articles, please click here.
March 24, 2011
About the Author
John D. Schulz John D. Schulz has been a transportation journalist for more than 20 years, specializing in the trucking industry. John is on a first-name basis with scores of top-level trucking executives who are able to give shippers their latest insights on the industry on a regular basis.
Subscribe to Logistics Management Magazine!
Subscribe today. It's FREE!
Get timely insider information that you can use to better manage your entire logistics operation.
Start your FREE subscription today!
Latest Whitepaper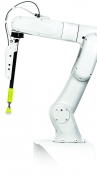 Warehouse Management Systems (WMS) / Inventory Management Technology: 6 Trends for the Modern Age
Here's how the next generation of warehouse and inventory management systems are evolving to help logistics operations operate more efficiently and improve their bottom lines in our brave, new digital age.
Download Today!
From the March 2018 Logistics Management Magazine Issue
Reverse Logistics in the "Age of Entitlement"
Logistics Management's Viewpoint on E-commerce: Leveraging available tools
View More From this Issue