Special report on "Back to the Basics" from the University of Tennessee
The following educators from the University of Tennessee-Knoxville College of Business Administration contributed to this report: J. Paul Dittmann, David K. Ecklund, Daniel J. Flint, Diane Mollenkopf, Matthew B. Myers, Theodore P. Stank, and Wendy L. Tate.

By
J. Paul Dittmann, David K. Ecklund, Daniel J. Flint, Diane Mollenkopf, Matthew B. Myers, Theodore P. Stank, and Wendy L. Tate
·
February 11, 2011
Last October, Supply Chain Management Review launched a series of articles on our web site called "Back to Basics." The articles in this series were authored by educators at the University of Tennessee, one of the nation's leaders in logistics and supply chain education. Each installment in the seven-part series examined how excellence in the core logistics and supply chain activities leads to overall business success.
The Back to Basics series focused on different core competencies of supply chain management—sourcing and procurement, transportation, warehousing, returns management, service, and collaboration. Our premise in developing this series was that excelling at these activities and then integrating them into a customer-responsive supply chain lays the groundwork for sustained success.
This article synthesizes the key messages of the Basics series. It offers proven techniques and strategies for making the supply chain a forceful driver in your organization's survival and success. It's important to note that we concluded the series—and this article—with a discussion of supply chain collaboration, which enables the benefits of operations excellence to extend to all of the supply chain partners.
For managers working in the supply chain space for a number of years, a logical question is, "why do we need to revisit the 'basics' in the first place?" The short answer is that the basics are changing as the supply chain expands dramatically in scope and complexity.
Supply chain professionals still need to be proficient at managing the core functions such as transportation, warehousing, inventory management, and reverse logistics—but within the context of this broader supply chain process. That process today extends end-to end and even outside the firm, including the relationships with suppliers and customers on a global basis. Our aim here is to explain and explore the basics within that broader context.
Sourcing and Purchasing
The supply chain process kicks in with the sourcing and procurement of a product, component, or raw material from a supplier. Strategic purchasing—the goal to which companies should aspire—involves finding innovative ways to use supplier capabilities to drive sales, achieve or maintain a competitive advantage, or strengthen the company's strategic position.
Yet purchasing historically has been overlooked as a strategic contributor and instead viewed more as a tactical function with a largely internal focus. The tendency of even the most seasoned buyers has been to react to problems rather than proactively respond to the current operating environment. The primary goal of procurement is to support the firm's operational requirements by ensuring uninterrupted flow of needed materials, products, and services. However, purchasers must accomplish this efficiently and effectively—often with limited resources—while minimizing risk to the organization.
To avoid supply disruptions and leverage the organization's buying power, purchasers should assess and segment purchased materials, services, and components in terms of importance to the organization and difficulty in accessing the materials. This segmentation process leads to a more strategic perspective on managing supplies and the supply base while facilitating the application of appropriate cost management tools and negotiation strategies.
One proven segmentation strategy was developed by Peter Kraljic and described in his 1983 Harvard Business Review article titled "Purchasing Must Become Supply Management." Kraljic identified four major categories, each of which requires a distinct procurement approach. (See Exhibit 1.) These are described below:
Non-critical or generic purchases. For these low-importance, low-supply risk items the focus is on finding the lowest possible purchase price from a field of many suppliers. These purchases entail low switching costs, allowing for easy "supplier hopping." Typical procurement approaches to the non-critical purchases include purchasing cards (p-cards) and short-term contracts. Relationships with the suppliers of these items are often arms-length and transactional.
Leverage commodities. These have great importance to the buying company in terms of volume purchased, percentage of total purchase cost, and impact on quality or business growth. Yet they are essentially commodities that many suppliers are capable of providing. The purchasing decision for these items is generally based on consolidation; leveraging volumes is key to success. Supply base reduction and reverse auctions are among the approaches used to leverage volume. The idea is to combine the requirements of different operating units and capitalize on supplier fixed cost allocation and improved productivity.
Strategic, critical. Products in this category have more complexity and risk involved in the purchase, often because of limited availability or limited number of suppliers with the technical capabilities to provide the goods. These are the most critical items for the organization to obtain to ensure success and meet the demand for their products. There is much more collaboration and integration between the buying and supplying firm with a focus on continuous improvement. Buyers often enter into long-term, cost-based contracts with the suppliers of these items and may, in fact, engage the suppliers early in the process of new product development. Buyers look to these suppliers for innovation and cost- reduction ideas.
Bottleneck items. These types of purchases are more product oriented or unique, and have a high level of market complexity. They often consume a disproportionate amount of time relative to the item's value. The focus here for purchasing is to simplify the procurement of these items, or if possible get them out of this quadrant and into the leverage or strategic quadrants. Companies buying products or services that fall into the bottleneck category could participate in buying consortiums to better leverage the spend and minimize the associated risk.
Organizations need to take a long-term perspective at all times, avoiding the low-price temptation without considering the total cost and the total value provided by the product and by the supplier relationship.This requires a clear understanding of what is being purchased, the importance of the purchase to the organization, and the value of the purchase to the customer. The segmentation approach we just described helps on all three counts.
Transportation
Once the product or commodity is purchased, it must be moved to the next point of use—be it an intermediary production facility, a distribution center, retailer, or end-consumer. As with sourcing and purchasing, however, the strategic importance of transportation is often overlooked. The reality is that the expected benefit of world-class operations at the point of supply, production, or customer locations will never be fully realized without excellent transportation planning and execution.
For transportation to make that needed impact in an integrated supply chain, managers need to become proficient at making smart decisions on four different levels—long-term strategies, lane operations, mode and carrier selection, and dock operations.
At the highest strategic decision level, managers must fully understand total supply chain freight flows and have input into network design. At this level, long-term decisions are made about the appropriateness and availability of transportation modes for freight movement. Managers need to decide which primary mode of transportation is right for each general flow (i.e., inbound, interfacility, outbound) by product and/or location, paying careful attention to any consolidation opportunities. Factors such as volume, frequency, seasonality, physical characteristics, and special handling requirements are part of the analysis. Strategic mode and carrier-sourcing decisions should be considered part of a long-term network design, identifying core carriers in each mode to enhance service quality and increase bargaining power. Also, managers need to make decisions regarding the level of outsourcing (if any) desired for each major product flow.
The second level of decision-making regards lane operation decisions. Whereas network design decisions focus on long-term planning, these decisions deal with daily operational freight transactions. At this level, transportation managers armed with real-time information on product needs at nodes in the system must coordinate product movements along inbound, interfacility, and outbound shipping lanes to meet service requirements at lowest total costs. Decision-makers adept at managing information can take advantage of consolidation opportunities, while ensuring that products arrive where they are needed, in the quantities they are needed, and when they are needed to facilitate other value-added activities. Importantly, they need to do all of this while realizing transportation cost savings.
The primary opportunities associated with lane operation decisions include inbound/outbound consolidation, temporal consolidation, vehicle consolidation, and carrier consolidation. If managers have access to inbound and outbound freight movement plans, they can identify opportunities to combine freight to build volume shipments. An inbound shipment may arrive from a supplier located in Philadelphia, for example, on the same day that a production order destined for a customer in Wilmington, Del., is ready to move. If transportation planners know this information far enough in advance, they can arrange for the inbound carrier to haul the outbound load back to Wilmington—often at a lower negotiated rate.
Similarly, less-than-volume-load (LVL) shipments moving to the same geographic region on consecutive days may be detained until sufficient volume exists to justify a full load on one carrier with multiple stops (temporal consolidation). Multiple, small shipments inbound from suppliers or outbound to customers in the same geographic region scheduled for delivery on the same day may also be combined on one vehicle at full-volume rates, paying stop-off charges but saving on multiple LVL rates. Also, giving more shipping volume to fewer carriers—the core carrier concept—should result in lower per-unit transportation costs and higher priority assigned to your freight.
A third level of transportation decision-making involves the choice of mode and carrier for a particular freight transaction. Due to the blurring of service capabilities among traditional transportation modes, options that in the past would not be considered feasible may now emerge as the preferred choice. For example, rail container service may offer a cost-effective alternative to longhaul motor transport while yielding equivalent service. Similarly, package delivery carriers are competing with traditional LTL operators. Truckload carriers, for their part, are increasingly bidding for low-volume shipments as well as for overnight freight movements.
The final set of transportation decisions involves dock level operations, such as load planning, routing, and scheduling. These activities encompass the operational execution of the higher-level planning decisions. While the fundamental purpose of shipping docks may not have changed much over the years, the manner in which work is done certainly has. One obvious change relates to advances in IT and decision-support systems. These tools help dock personnel make better use of the transportation vehicle space; to identify the most efficient routes; and to better schedule equipment, facilities, and drivers.
Environmental conditions like fluctuating fuel costs and carrier capacity constraints may tempt managers to depart from the discipline of the decision-making process at the different levels. Regardless of external pressures, though, managers must encourage their organizations to avoid the temptation of making decisions based mainly on short-term gains. Rather, they need to view the total cost and total value provided by the transportation function—not only in terms of operating expenses, but with respect to customer service and inventory reduction.
Warehousing/DC Operations
From transportation, we move the focus to warehousing, a functional area that has been greatly affected by changing market expectations, technology advancements, and heightened demands for "greener" operations.These factors are converging to evolve the strategy, roles, and responsibilities of warehousing. In fact, "distribution center" (DC) is a more appropriate term for the scope of activities now taking place in these facilities.
For most products (raw materials and manufactured items bought in bulk being exceptions), DCs play a dual value-added role by making supply chains more efficient and more effective. They add efficiency by consolidating products for shipment to customers, reducing transportation costs, and performing a broad range of value-added services—for example, labeling, assembly, packaging, kitting, and reverse logistics. DCs also make the supply chain more effective. The strategic placement of these facilities allows products and services to be positioned close to major markets and customers.
Product type often determines the need for and specific role of DCs in the supply chain. Product types can be identified along the following characteristics:
• seasonality (in either production or consumption)
• demand variability
• manufacturing economics
• marketing and promotional initiatives
• service requirements; and
• customization and product variations.
For products with seasonality variances, for example, DC resources must be able to ramp up and draw down quickly in given geographical areas. Products that have extremely high time-sensitive service requirements (for example, emergency repair parts for aircraft or equipment for hospital emergency rooms) need fast-response facilities with ready access to expedited transportation modes. Similarly, many automotive manufacturers have "inbound" DCs located close to manufacturing plants so that subassemblies and other components can be assembled and placed into the production lines.
In addition to product type, certain other elements need to be carefully addressed to ensure a successful DC operation. These include:
Location. DC location is determined based on the location of major markets and customers, the location of supply points, the volume of product moving to or from supply points and customers, transportation rates, service levels required, and product characteristics. Local conditions—including access to and cost of labor, land and buildings, IT/communications infrastructure, transportation infrastructure, and tax incentives—also play a significant role in determining location.
Design and Operations. The product, how it is received, the nature of customer orders, service levels, and transportation mode are the primary determinants of distribution center design and operations. Product characteristics include weight and dimensions, packaging, shelf life, temperature and lot control requirements, and hazardous material requirements. How the product is received is key to both inbound operations efficiency (dock-to-stock cycle time) and space utilization/storage efficiency.
Information and Technology Requirements. Information is the critical driver for successful DC operations. Short-term forecasts provide information to determine labor and space requirements over a short term planning horizon. Longer term forecasts are used for capacity planning—for example, DC size, workforce, and equipment requirements. Information technology is critical in achieving DC performance. Warehouse Management Systems (WMS) direct where products should be stored and provide the necessary functionality for optimizing receiving, storing, and shipping operations. Most WMS systems also provide real-time information on the inventory status of all items in the DC.
Performance measures. The primary objectives of DCs are to provide the right product, at the right place, right time, and damage free—at a competitive cost. Fundamental to achieving and sustaining these objectives is performance measurement. A January 2010 study conducted by Georgia Southern University and consultancy Supply Chain Visions among readers of DC Velocity and members of the Warehousing Education and Research Council (WERC) found that the top three metrics used by respondents are on-time shipment, order filling accuracy, and warehouse capacity utilization. (Exhibit 2 lists the top 10 metrics reported.)
Identifying and analyzing those elements that will help determine how your DC network is structured and executed is a necessary building block of supply chain success—but the effort doesn't stop there. The other essential ingredient is to effectively integrate the DC operations with the other core supply chain functions.
Returns Management
The warehousing and transporting of goods to the end customer does not necessarily mark the end of the supply chain process. In fact, a growing percentage of these products today are reentering the supply chain and must be managed as aggressively as the products moving through the forward supply chain. (There's an after-sales service component to supply chain excellence, too, as described in the accompanying sidebar.)
The first step in effective returns management—often referred to as reverse logistics—is to understand the source and reasons for the returns. Basically, there are two categories of returns: defective returns and no fault found returns.
At the consumer or end-customer level, defective product comes back after purchase and some level of use. Such returns could indicate quality problems that need to be resolved in manufacturing or distribution. It is important to get a handle on these returns as quickly as possible. But many times firms find no defects upon inspection of returned products. These no fault found returns may be indicative of customers not understanding how to use the product appropriately, not being able to properly install the product, or simply finding that the product was not what they were expecting. These returns signal the need to re-engineer the product or communicate more effectively to customers about what to expect and how to use/install the product.
At the retail or intermediary level, returns often come back due to slow-moving stock, end-of-season inventory adjustments, or as a means to release capital so customers can buy more from your company. As retailer power in the channel continues to grow, manufacturers are being asked to bear an increased responsibility for taking back unwanted retail-level inventory. This is not necessarily a bad thing, as "fresh" product can command a higher margin than old product, and can be more competitive in the battle for consumer dollars. On the other hand, manufacturers get stuck with old inventory. The key to managing these returns is to try to avoid them by better matching demand and supply in the first place.
With this understanding of the source and reason for returns, companies can work to develop an effective returns management program. These four basics provide a useful guide:
1. Think strategically about returns management within your broader supply chain strategy. Appropriate returns policies can strengthen relationships with key customers. Such policies also can enhance your firm's profitability by keeping fresh product in the marketplace and by efficiently managing the logistics of handling returns. As part of your strategic focus, remember that returns management is a cross-functional process. Get the right people involved from the start—from marketing and sales, operations, logistics, customer service, accounting, and finance. Firms that recognize the cross-functional nature of returns also are able to more effectively integrate forward and reverse supply chain flows.
2. Develop appropriate gatekeeping, disposition, and avoidance policies. Gatekeeping refers to the screening procedures employed to identify how, and which, products enter the return stream. Effective gatekeeping recognizes that not every product should enter the return flow. When the cost of transporting and processing the return product is greater than the value of the product itself, it's more cost effective to credit the customer but not require that the product be returned. Ultimately, avoiding returns can resolve many of the gatekeeping and disposition issues, while dramatically controlling costs. Companies struggling with SKU proliferation will find that returns can be avoided by simplifying product lines. Quality control initiatives in the manufacturing and distribution processes also help to minimize returns.
3. Develop operational policies and procedures to handle returns. Returns authorization policies help ensure that effective gatekeeping occurs, that customers are credited promptly, and that inventory visibility is created as early as possible. Inventory visibility also helps to operationally plan staffing and disposition opportunities in a timely manner. Determining disposition as early as possible is important for recapturing as much value in the product as possible. Product that can be resold needs to be re-inserted into the forward supply chain ASAP. In addition, product that requires refurbishment or remanufacturing needs to be identified so as to maximize value recapture as quickly as possible.
4. Align metrics and performance expectations for returns management across functional areas and with overall supply chain strategy. For example, if marketing/sales people bear no responsibility or accountability for returns, there is no incentive to manage profitable sales. Returned inventory will continue to be a problem. Likewise, if operational people have no value goals or efficiency goals, processing effort will be wasted. Goals regarding processing returns need to be aligned with objectives relating to timing, volume, or value of returns as these goals should drive operational priorities and activity.
In summary, returns management should no longer be considered the ugly step-child of the supply chain. Rather, effective returns management can improve a firm's profitability, enhance customer relationships, and be an essential part of an integrated supply chain management strategy.
Collaboration
By following the basics discussed here and integrating the core elements of the supply chain process, companies can expect to streamline operations, improve efficiency, eliminate waste in time and material, and cut costs. These are all critically important, of course. But companies can accomplish even more if they build on these core competencies to form closer alliances with their supply chain partners. It's called collaboration.
Let's examine why supply chain collaboration means much more than cost and economic efficiencies. Research conducted by the University of Tennessee shows that leading supply chains benefit in many ways from collaboration—even in times of great economic stress. These advantages relate to helping all members of the supply chain meet customer demands, grow markets, and increase market share. The gains are realized in a number of innovative ways over the life of the collaborative relationship—for example, by increasing sales volume from downstream buyers, lowering operational costs within the relationship, word-of-mouth referrals, and product and process innovations borne from the working relationship between trusting partners.
The best supply chains have buyer-supplier relationships that are based on value and consistent delivery of this value. That value can center on services, quality, on-time deliveries, returns management, or some combination of these. It's what makes buyers increase their percentage of purchases from individual suppliers for the long run. This provides a double-edged benefit for suppliers. So when a buyer increases its purchase of a needed material from 45 percent to 60 percent, this not only enhances the chosen supplier's bottom line, but also negatively affects the competition.
Companies today experience intense pressure to develop new products, which often creates considerable stress on the organization's R&D function. Similarly, increasingly competitive global supply chains place enormous pressures on supply chain managers to develop new processes that enhance both cost efficiencies and customer services. Like new product development, new process development can be extraordinarily expensive…and risky. Yet time and time again, we see long-term collaborative partnerships as the most innovative way to develop processes that both reduce costs and add value for the partners.
Finally, the longer the relationship, the more indirect costs—operational and otherwise— are reduced as procedures become routinized over the life of the relationship. These cost savings are shared by both buyers and sellers, increasing the mutual benefits. The savings also can be passed on to customers in the form of lower prices, thereby enhancing the supply chain's position in the competitive landscape.
As supply chain relationships extend over time, both partners' share of the benefit pie will grow—though not necessarily at the same rate. Too often, a lack of understanding around this point has caused acrimony between the supply chain partners. This is the problem of absolute versus relative gains, with too many firms focusing on the latter. Instead, supply chain partners should concentrate on the relationship's absolute benefits to their firm—and whether those benefits would be realized if the partnership did not exist. These benefits may not accrue in equal portions to the participants. But as long as the partnership is mutually beneficial and strengthens the competitive position of the supply chain at large, all parties should gain significantly in absolute terms.
It's appropriate to end our discussion on this topic as collaboration exponentially enhances all of the hard work done in putting together a solid logistics and supply chain structure. With collaboration, everybody ends up winning—the company, the customer, the suppliers, the 3PLs and carriers. And when that happens, the supply chain professional firmly establishes himself or herself as a powerful contributor to business success.
February 23, 2011
Subscribe to Logistics Management Magazine!
Subscribe today. It's FREE!
Get timely insider information that you can use to better manage your entire logistics operation.
Start your FREE subscription today!
Latest Whitepaper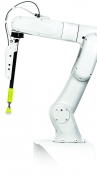 Warehouse Management Systems (WMS) / Inventory Management Technology: 6 Trends for the Modern Age
Here's how the next generation of warehouse and inventory management systems are evolving to help logistics operations operate more efficiently and improve their bottom lines in our brave, new digital age.
Download Today!
From the March 2018 Logistics Management Magazine Issue
Reverse Logistics in the "Age of Entitlement"
Logistics Management's Viewpoint on E-commerce: Leveraging available tools
View More From this Issue