Supply Chain and Logistics Technology: LMS optimizes the human supply chain
An increasing number of logistics managers are using labor management systems (LMS) to monitor productivity, identify bottlenecks, and optimize the workforce both inside and outside the distribution center. Here's how they're getting it done.

Bridget McCrea, Editor
·
April 1, 2013
It's no secret that labor costs eat up a big part of any company's bottom line. And unlike some other major expenses—the cost of raw materials, overhead, and utilities—human productivity can be extremely difficult to gauge, control, and optimize. Without the right tools in place, logistics managers choose to fly by the seat of their pants when it comes to "human supply chain" management, hoping that their tactics pay off in the long run.
Now for the good news: Technology has put effective labor management within reach for companies of all sizes and across all industries. Using a labor management system (LMS), managers can collect information about labor activity and compare that data against historical information and established labor standards. Armed with that data, companies can monitor productivity, identify bottlenecks, and optimize labor both inside and outside of the warehouse, distribution center, and even the cab of a truck.
Drilling down even further, logistics managers can use their LMS to forecast required staff numbers right down to the job level, determine exactly how much time it takes to complete a specific task, and provide immediate performance feedback to workers. Managers use the information to more easily conduct effective labor planning and gain customer service enhancements at the same time.
Currently in the midst of this year's ARC Advisory Group Warehouse Management Systems Study (of which LMS is one of several components), Steve Banker, director of supply chain solutions for the research firm, says a growing number of logistics professionals are taking an interest in labor management and related systems.
According to Banker, market growth has been more robust in the U.S. versus Europe, where laws prohibit most firms from comparing performance levels among employees. "If an LMS is showing how one person is compared to another, then it is illegal in Europe," says Banker, who has seen some European companies taking a different tack when it comes to labor management. "When LMS is implemented there it's usually for the purpose of planning, or knowing how many workers you will need in the next day or two for a certain amount of orders that will drop."
In the U.S., Banker says one of the LMS market's primary drivers right now is picking, where "most of the expenses occur" within the four walls of the warehouse and distribution center. "Putting standards around picking has always been a primary LMS driver," says Banker, who estimates the average LMS implementation payback at one year—versus two for a WMS. "Sometimes that initial push expands into other parts of the warehouse over time," he says.
At Aberdeen Group, Bob Heaney, senior research analyst for supply chain management, says he's seeing renewed interest in LMS as companies look to optimize their existing labor forces. "Labor is an important element for companies right now," says Heaney, who is currently working on an updated LMS report that will be released during the summer.
Heaney sees the growth in global business as yet another LMS market driver. With labor chains stretched across continents, human resource visibility has become more and more difficult to manage without the use of technology. The need to address issues in real-time—and not after the fact—is also pushing companies to explore their labor management options right now. "Interactive LMS on the market today help achieve that goal," he adds.
Proven software option
Companies interested in LMS have a good number of predecessors who are already tapping into the value of tech-enabled labor management. Dwight Klappich, research vice president for Gartner, points to RedPrairie—which merged with JDA Software Group in 2012—as one vendor that's been selling LMS for over 10 years. He says offerings from Manhattan Associations and Kronos are two market-leading options for logistics managers looking for varied degrees of LMS functionality.
"Labor management is a well-proven software option—it's not emerging," says Klappich. LMS has, however, been largely relegated to large DCs that employ 500+ workers and that have industrial engineers on staff to handle labor and staff development. Key performance measures tracked include travel time (how long it takes for the worker to get from one place to another within the warehouse) and pick time (how long it takes a worker to pick and pack the product). Those numbers are then compared to company and industry standards to determine the performance levels of specific employees.
And while some LMS solutions help shippers capture coarser-grained information (such as transaction-level data versus task-level), in most cases Klappich says that a DC that employs 100-or-fewer workers "wouldn't put in an LMS to save two people in the warehouse" and then be forced to hire two industrial engineers to run the labor management setup.
"LMS has been relegated to the higher end of the marketplace, where it's used to support incentive pay systems at a very granular, individual level," says Klappich. "It's about measuring someone, understanding how much time and effort a
task should take, and then paying the worker based on his or her performance on that task."
The value of LMS goes beyond just understanding which employees are performing up to snuff and which are not. The systems can also enhance labor forecasting, optimizing, and planning—all of which work together to improve overall supply chain productivity and customer service levels. For example, when a warehouse manager knows in advance that he needs 150 workers to handle the next eight-hour shift, he can quickly redeploy extra labor, delay lower-priority tasks, or take other measures to ensure that the work is completed within the allotted timeframe.
Klappich says that using an LMS to redeploy labor to more productive tasks is a union-friendly strategy that doesn't generally rustle feathers among those who see labor management as a big brother-like way to monitor an employee's every move. To companies looking to achieve this and other benefits, Klappich says a thorough, introspective look at current operations is the best first move.
"Try to fix the big issues within your warehouse first, like the worker who spends 30 minutes walking back and forth across a 100,000-square foot DC to punch in and out on a time clock," says Klappich. "The more you can fine-tune in advance, the more effective your LMS will be."
Harnessing labor management
With the typical LMS implementation resulting in 15 percent to 20 percent lower labor costs, it's no wonder that companies are taking a bigger interest in this corner of the supply chain software market.
Take the healthcare company in Puerto Rico that's using a Next View Software LMS across three facilities. William Nowak, a senior consultant with global engineering transportation firm TranSystems Corp., says he helped with the third implementation that centered on the firm's warehouse picking operations. For the healthcare company, the LMS generates data that the firm uses to evaluate its employees, establish staffing levels, and get a better handle on "how many people it takes to do a certain amount of work," says Nowak.
The LMS also provides historical labor information, tracks documents in a paperless fashion via bar code scanning, and helps the company determine incentive-based pay scales. Nowak says that the system has helped the company achieve three key labor goals: reduce turnover; increase productivity; and cultivate a more "senior" workforce.
"The LMS gives everyone visibility over what is being done," says Nowak, "and lets everyone find better ways of doing things and improving the company's operations as a whole."
Nowak says that employees have taken well to the new system and credits the company's early educational approach and determination to get employee buy-in with creating a smooth transition to the management labor environment.
In fact, Nowak adds that employees appreciate accurate feedback and tend to respond well to it. "If you can get an LMS that's simple enough to use, and then get buy-in from your employees on it's usage, the results can be significant," says Nowak, who sees growing interest in LMS across the board in 2013 as companies strive to do more with less. "This is definitely an expanding segment of the supply chain software market."
April 4, 2013
Latest Whitepaper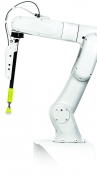 Warehouse Management Systems (WMS) / Inventory Management Technology: 6 Trends for the Modern Age
Here's how the next generation of warehouse and inventory management systems are evolving to help logistics operations operate more efficiently and improve their bottom lines in our brave, new digital age.
Download Today!
From the March 2018 Logistics Management Magazine Issue
Reverse Logistics in the "Age of Entitlement"
Logistics Management's Viewpoint on E-commerce: Leveraging available tools
View More From this Issue