Supply Chain and Logistics Technology: Maximizing WMS
Our technology correspondent shares how two logistics organizations are getting the most from their warehouse management systems (WMS) while gaining shipping efficiencies and streamlining their supply chains along the way.

Warehouse in the News
CBRE research points to expected gains in cold-storage warehouse space
AlixPartners takes a deep dive into U.S. consumer home delivery preferences
Warehouse Management Systems (WMS) / Inventory Management Technology: 6 Trends for the Modern Age
2018 Warehouse/Distribution Center Equipment Survey: Automation & Robotics Lead Robust Outlook
State of Industrial Real Estate: It's crunch time
More Warehouse News
Warehouse Resource
Warehouse Management Systems (WMS) / Inventory Management Technology: 6 Trends for the Modern Age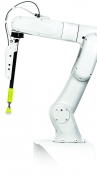 Here's how the next generation of warehouse and inventory management systems are evolving to help logistics operations operate more efficiently and improve their bottom lines in our brave, new digital age.
All Resources
By
Bridget McCrea, Editor
·
September 1, 2013
These days, it's not enough for a logistics operation to purchase new software, get it up and running, and then hope that it meets or exceeds expectations. There's employee training to plan for, integration with other systems to assess, and a wide range of software functionalities to consider.
Getting the most out of a warehouse management system (WMS), for example, requires a bit of extra elbow grease and initiative to ensure that operations are fully leveraging all that the software has to offer. Ignore one step and you could wind up owning and utilizing a WMS that never lives up to its full potential.
However, even if an organization is not realizing maximum benefit from its existing WMS, firms are certainly aware of the software's value. According to the Logistics Management 2013 Technology Usage Study, 50 percent of logistics operations are currently using the systems—the highest percentage of any supply chain software solution.
And of the 33 percent of logistics professionals who say they plan to buy supply chain software this year, 44 percent will be looking to acquire WMS. For most logistics managers, the key functions a WMS will handle include label printing, warehouse equipment, freight/package rating, and slotting.
Over the next few pages we'll learn how two very different logistics operations implemented, currently utilize, and are now benefiting from an optimized WMS. One essentially "layered" an optimization option on top of an existing WMS, and the other purchased a new WMS and integrated it with an ERP that was already in place to realize more bang for their buck.
Both companies rely heavily on fast inventory turns to keep their bottom lines healthy, but each also has its own unique set of requirements when it comes to warehouse management. Here are their stories.
1. Harvard Drug: Improving inventory turns
Harvard Drug Group, LLC, of Livonia, Mich., has had its WMS in place since 2005, but it wasn't until 2011 that the wholesale distributor of prescription and over-the-counter drugs truly began getting the most out of the system.
With four U.S. warehouses handling its retail, private label, chemical, and veterinarian product distribution, the 550 employee company depends on common carriers, UPS and FedEx to deliver its goods throughout North America on a partial shipment basis.
Up until 2011, Harvard Drug relied on a combination of Excel spreadsheets, homegrown/proprietary software, and its WMS to manage its warehouses. Kerry Porter, vice president of inventory management, says that the setup was inefficient and difficult to manage. Inventory turns were low, fill rates were unsatisfactory, obsolete inventory levels were high, and buyers were juggling spreadsheets in an effort to stock the firm's four warehouses with more than 18,000 products annually.
An inventory and replenishment strategy overhaul was definitely in order. "In our business, inventory turnover is everything," says Porter. "We're a cash flow dependent entity; the faster we turn inventory the more money we make."
In 2011, Porter says that Harvard Drug spent about 90 days examining its organizational processes and structures and conducted time studies on what employees were doing with their time and whether those activities added value or not. "We looked at how we were doing things at the time," says Porter, "and how we could be doing them better in the future with the help of the software."
From that exercise, the company was able to identify its key pain points—such as low inventory turns—and develop an RFP for an inventory optimization solution to work with its WMS. Harvard Drug then explored options from several best-of-breed WMS providers. Fast installation and implementation times were the key selection factors, according to Porter, who says the company picked Manhattan Associates' inventory optimization (IO) solution.
"We knew that the sooner we could get up and running, the faster we'd start capturing the incremental cash flow that we were seeking," says Porter.
Improved efficiencies. Live since October 2011, Harvard Drug's Inventory Optimization solution has produced a number of positive results. The company has experienced an 87 base point improvement in inventory turns year over year and its fill rates are up 430 base points year over year. It's also made and impact on cash flow, according to Porter, who says that capital is up 270 base points year over year, while obsolete inventory has been reduced by about 35 percent.
Some of these improvements were natural offshoots of automating a largely manual, spreadsheet based operation. Ranked by service level, for example, product SKUs can now be tracked according to how quickly or slowly they move in and out of the warehouse. Buyers can easily see these metrics on their computer dashboards and make more accurate decisions around safety stock—thus freeing up cash that in the past would have been spent "overbuying" slower moving SKUs.
Harvard Drug's sales forecasting engine has also improved, namely because the company is using IO to determine upcoming demand on a more frequent basis. "When we were buying manually we were using monthly buckets," says Porter. "We've since moved to a weekly basis." The company has saved man hours that were once spent manually writing out purchase orders that are now keyed in, reviewed by the appropriate parties, and submitted with the click of a mouse.
"Our buyers' efficiencies have improved by about 30 percent due to the automation and optimization," says Porter. Those efficiencies allowed Harvard Drug to shrink its procurement department by three full-time employees to a current 10 workers. On an organizational level, the combination of the WMS with IO helps the company be more nimble and has freed up funds that can now be used to pay down debt or reinvest in its business.
"Besides overhead, our next biggest expense is inventory," says Porter, who estimates that inventory levels have been reduced by 10 percent to 15 percent since mid-2011. "Anytime we can reduce inventory and start turning SKUs faster, that equates to capital for us."
Tackling SMI. Right now, Porter says Harvard Drug's WMS is about 80 percent optimized. He adds that the company is now looking at how to optimize the SKUs that don't turn over so quickly—also known as slow moving inventory (SMI).
"We're going to start toying around with that to see if there are functions that can be maximized to bring inventory levels down on our slower moving products," adds Porter.
2. Cremer S.A: Gaining Efficiencies with a Centralized WMS
With 39,000 pallets positioned in seven different distribution centers throughout Brazil, Cremer S.A., located in Blumenau, has grown both organically and through acquisitions over the last two years. A provider of health related products, the company supplies first aid, surgery, treatment, and hygiene related goods to hospitals, retailers, dentists, industrial firms, and other customers.
As the company grew, so too did its need for an optimized warehouse solution that would allow it to effectively manage its expansive supply chain. "Increased SKUs, growing inventory, and a greater number of customer requests were resulting in larger and more complex needs within our distribution centers," says Marcelo Jorge Fernandez, operations and CIO director. "Handling it all was impossible without a WMS."
Fernandez says that the 3,500-employee company, which ships about 600,000 SKUs every month, evaluated several WMS options before selecting Infor EAM. He says that the firm's specific needs included a strong solution with a mild infrastructure network capable of "supporting various websites while still providing a low total cost of ownership." The company also wanted a scalable system that could provide centralized data management across its various DCs and one that included an algorithm to prioritize storage and picking.
Making the choice. The fact that Cremer had been using Infor ERP since 1994—and that it had just upgraded to Info LX in 2012—made the WMS selection process easier, says Fernandez. Already well-versed in the use of the company's solutions, and armed with ample space available on its IBM servers, Cremer opted for an on-premise installation over a cloud-based WMS. Fernandez says it was the right choice for Cremer, which was interested in fast implementation times. In its Sao Paulo DC, for example, the company was able to install and start using its new WMS within four months—with all of the DC's data also integrated into Cremer's ERP system.
As with any new software installation, this one did present its fair share of challenges for Cremer. "Our challenges focused on both processes and people," says Fernandez. "Software deployments bring forth the processes embedded in the solution and, consequently, some people are not prepared to work within these established processes."
In many cases, Fernandez says companies ignore the internal process of a distribution center and then wind up having to retrain staff based on the new processes and procedures. To avoid that trap, he says Cremer took a more proactive approach to the issue.
"In our case," he says, "we trained our people for up to two years in advance to align all of the operations of multiple distribution centers."
Measuring the benefits. According to Fernandez, the WMS has helped Cremer organize and improve its logistics processes and has resulted in 20 percent workforce efficiency gains and a 5 percent reduction in procurement costs due to the introduction of e-procurement processes.
Fernandez says that the company now has full control of the operations within its DCs and that it's been able to grow—both in sales and head count—without having to adjust its WMS.
A step further. As part of its WMS optimization strategy, Cremer also installed 120 Seal Tecnologia mobile data collectors—integrated into its WMS—in its DCs. According to Fernandez, the collectors provide an added level of mobility that's helped Cremer better control its stock, improve productivity, and prepare dispatches in less time. "Where it used to take us four days to inventory 9,000 items," says Fernandez. "Now it only takes a day."
Fernandez is confident that Cremer is maximizing its investment. "We're experiencing mature use of our WMS," he says. "All of Cremer's distribution centers are standardized and using business intelligence tools connected to its WMS to make smart, knowledge-based decisions across the supply chain."
April 12, 2016
About the Author
Bridget McCrea, Editor Bridget McCrea is a Contributing Editor for Logistics Management based in Clearwater, Fla. She has covered the transportation and supply chain space since 1996 and has covered all aspects of the industry for Logistics Management and Supply Chain Management Review. She can be reached at
[email protected]
, or on Twitter
@BridgetMcCrea
Subscribe to Logistics Management Magazine!
Subscribe today. It's FREE!
Get timely insider information that you can use to better manage your entire logistics operation.
Start your FREE subscription today!
Latest Whitepaper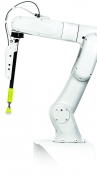 Warehouse Management Systems (WMS) / Inventory Management Technology: 6 Trends for the Modern Age
Here's how the next generation of warehouse and inventory management systems are evolving to help logistics operations operate more efficiently and improve their bottom lines in our brave, new digital age.
Download Today!
From the March 2018 Logistics Management Magazine Issue
Reverse Logistics in the "Age of Entitlement"
Logistics Management's Viewpoint on E-commerce: Leveraging available tools
View More From this Issue