Supply chain software basics: Supply chain execution
Today's supply chain execution software applications are evolving, adding functionality and enabling operations to function more effectively.

Latest News
FedEx partners with Vecna Robotics as part of automation growth strategy
Most recent Freight TSI is strong, says BTS
AAR reports strong U.S. carload and intermodal gains for week ending March 17
Gartner's 2018 Magic Quadrant Names Kuebix as Prominent TMS Player
Meet the 2018 Modern Show Daily team
More News
Latest Resource
Warehouse Management Systems (WMS) / Inventory Management Technology: 6 Trends for the Modern Age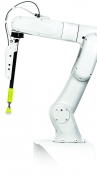 Here's how the next generation of warehouse and inventory management systems are evolving to help logistics operations operate more efficiently and improve their bottom lines in our brave, new digital age.
All Resources
By
Lorie King Rogers
·
November 1, 2011
Anyone will tell you, use the right tool for the right job. When it comes to supply chain execution software—the applications that direct manufacturing operations, oversee distribution processes like receiving and order fulfillment, and ship products—there are more tools, and more robust tools, available than ever before.
In the past, these were stand-alone applications, explains Tom Kozenski, RedPrairie's vice president of product marketing. Not anymore. Software applications are working together and using common data to synchronize and optimize the operations necessary to get an order to a customer.
This equipment report focuses on supply chain execution (SCE) solutions. Like foot soldiers, supply chain execution solutions carry out the plan created by the planning systems. Here's a look at how these software applications are being used to manage the information of product moving through today's complex operations.
Warehouse management systems
Accurate inventory management directly impacts an operation's bottom line. "Too much product sitting means too much money sitting. Too little product means stocks and that's money lost," says RedPrairie's Kozenski.
A warehouse management system (WMS) is the starting point for inventory management. It ensures that the right amount of inventory is where it's supposed to be when it's supposed to be there, whether that's in the manufacturing facility, the warehouse or the distribution center, Kozenski explains.
A basic WMS package supports the everyday functions that are central to warehousing: receiving, directed putaway, order fulfillment planning, picking and packing, and shipping the order.
An advanced WMS may also support:
Replenishment: The WMS constantly updates inventory and calls for the movement of material from storage to the active pick area so order pickers don't run out of inventory or sends notification to re-order.

Returns: With increased catalog and online shopping at the consumer level, the WMS system has the capacity to handle a large quantity of returns to maximize the value of the merchandise coming back.

Cycle counting: Typically this is a process to systematically count inventory according to a plan, and a support for the usual inventory accounting process.

Productivity: The WMS communicates with workers on handheld RF devices and voice technology. The communication data also provides a way to track and report productivity.
Enhancements to WMS
In today's warehouses and DCs, a WMS is a foundational application. As these solutions have evolved, so has a suite of applications that enhance and extend the WMS functionality. While there are a number of different applications available, the three most commonly used are slotting, yard management and labor management.
Slotting
Slotting software tools map the warehouse and the velocity of orders and order mixes to calculate the fastest moving items. This information is used to determine where individual products should be stored to create the most efficient picking operation. For example, fast movers should be located closest to the shipping area; slow movers can be located further away in reserve storage; similar items should be separated to reduce picking errors; and heavy items should be positioned at chest height to avoid worker injury and improve ergonomics.
Slotting data can also be used to reconfigure and optimize the layout of products in a facility as business requirements change.
Yard management systems
The yard management system (YMS) extends the view of the WMS. "Visibility is the big issue," says Richard Kirker, SAP's SCM solution management and solution owner for warehousing. "Knowing what's in the containers in the yard is important, especially when the container is an extension of the freezer."
The YMS also serves as the bridge between the WMS and transportation. It controls yard activities and schedules arrivals at the dock doors, reducing bottlenecks and waiting time.
On the outbound side, a YMS creates a delivery schedule and can coordinate picking activities around the trailers that are available to be loaded. Information collected by the YMS can also be used to analyze a carrier's delivery performance.
Labor management systems
The WMS directs activities, but the labor management system (LMS) determines how many workers are needed and where they're needed to do the job efficiently. It can also plan, manage, measure and report on the performance of warehouse personnel by comparing the work against a set of engineered labor standards.
Additionally, the LMS can monitor work during a shift, provide real-time feedback to supervisors and associates, and use business intelligence tools to proactively address personnel situations before they become customer service problems.
Warehouse control systems
A warehouse control system (WCS) is a layer of software that sits between a host system—either an ERP or WMS—and automated materials handling equipment. It controls and synchronizes the automated storage, picking and transportation solutions.
The WCS determines the best way to route materials through the automated systems and provides real-time control to re-optimize orders as business conditions change. It also updates the host system, providing transparency into warehouse activities.
If something goes wrong, the WCS can reroute the product or send an error message to the WMS in sub-second response time, explains Chad Collins, vice president of marketing and strategy for HighJump.
Manufacturing execution systems
The manufacturing execution system (MES) manages processes on a shop floor. It tracks products and orders, manages the work, and collects transactions for reporting to ERP systems. The MES also electronically dispatches orders to personnel and allows the schedule to change quickly in response to unexpected demand or to recover from equipment or material problems.
Today's integrated MES tools also manage the challenge of maintaining master records about the components of a product. Tracking and tracing capabilities are increasingly important in the global supply chain, especially in the food and pharmaceutical sectors, so maintaining one copy of data regarding the product is crucial, says SAP's Kirker.
"As regulations become more stringent, having one version of the truth is very important. You don't want a separate set of data for all areas, you want complete transparency," Kirker adds.
Transportation management systems
The transportaion management system (TMS) receives orders, confirms shipping dates, checks rates, assigns carriers and establishes pick-up and delivery schedules before releasing orders to the WMS for processing. Once the orders have been picked, packed and shipped, it manages tracking, freight payments and carrier performance metrics.
Basic TMS functions include mode, carrier and route selection.
The TMS can also handle load building, which optimizes orders by combining LTL shipments into full loads, and aggregates parcel shipments to geographic regions. This is increasingly important as transportation is a vital but costly part of the supply chain that can erode profit margins if not handled effectively.

Supply chain event management and visibility
Once stand-alone applications, event management and visibility solutions are increasingly integrated into other applications, including WMS, WCS, MES and TMS. These systems are like watchdogs monitoring processes inside the four walls of a facility or across the supply chain for unexpected events that are out of tolerance for the plan—like the shortage of parts on an assembly line or the breakdown of equipment in a DC. In case of an event, the system sends an alert to a decision-maker by fax, e-mail, pager or on a PDA so immediate action can be taken.
By building in work flow rules, the system can offer suggestions that allow a decision-maker to implement the best alternative in terms of cost, time and customer service requirements.
Computing in the cloud
Software-as-a-service (SaaS), or on-demand software, is an increasingly popular delivery mode that makes virtually all software applications available to operations of any size. Software applications, which are hosted by the supplier, are accessed by the end user over the Internet. Also called computing in the cloud, this format enables clients to use software solutions without having to own, repair, upgrade and maintain their own IT systems and equipment.
There are a variety of drivers for cloud adoption. For some it's cost savings, others want to be more agile. For others, computing in the cloud keeps the focus on the value-added activities of their core business, says HighJump's Collins.
In addition to off loading the IT burden, end users can keep systems current because vendors can push out changes and updates as available, behind the scenes, even without notification.

click here to download PDF article
February 15, 2012
About the Author
Lorie King Rogers Lorie King Rogers, associate editor, joined Modern in 2009 after working as a freelance writer for the Casebook issue and show daily at tradeshows. A graduate of Emerson College, she has also worked as an editor on Stock Car Racing Magazine.
Subscribe to Logistics Management Magazine!
Subscribe today. It's FREE!
Get timely insider information that you can use to better manage your entire logistics operation.
Start your FREE subscription today!
Latest Whitepaper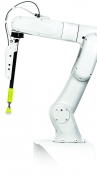 Warehouse Management Systems (WMS) / Inventory Management Technology: 6 Trends for the Modern Age
Here's how the next generation of warehouse and inventory management systems are evolving to help logistics operations operate more efficiently and improve their bottom lines in our brave, new digital age.
Download Today!
From the March 2018 Logistics Management Magazine Issue
Reverse Logistics in the "Age of Entitlement"
Logistics Management's Viewpoint on E-commerce: Leveraging available tools
View More From this Issue