Supply Chain Technology: 5 factors driving WMS growth
A mature market by supply chain software standards, warehouse management systems (WMS) continue to play a prominent role in the ever-changing shipping and distribution environment—both onshore and overseas. Here are five market drivers that are sure to keep usage on the rise.

Warehouse in the News
CBRE research points to expected gains in cold-storage warehouse space
AlixPartners takes a deep dive into U.S. consumer home delivery preferences
Warehouse Management Systems (WMS) / Inventory Management Technology: 6 Trends for the Modern Age
2018 Warehouse/Distribution Center Equipment Survey: Automation & Robotics Lead Robust Outlook
State of Industrial Real Estate: It's crunch time
More Warehouse News
Warehouse Resource
Warehouse Management Systems (WMS) / Inventory Management Technology: 6 Trends for the Modern Age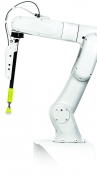 Here's how the next generation of warehouse and inventory management systems are evolving to help logistics operations operate more efficiently and improve their bottom lines in our brave, new digital age.
All Resources
By
Bridget McCrea, Editor
·
January 1, 2014
If ARC Advisory Group's predictions are on track, the warehouse management systems (WMS) sector of the supply chain software market is bracing for more growth after recently experiencing an 8 percent expansion.
Defined as the systems that manage a warehouse's resources—including space, labor, equipment, tasks, and material flows—these solutions also rely on radio frequency identification (RFID) and real-time location systems to gather and disseminate critical information about the activities taking place within the four walls.
According to Clint Reiser, the ARC research analyst who recently completed a five-year WMS market analysis and technology forecast, the market is largely being driven by the need to replace or upgrade existing systems and retailers' growing need for omni-channel management and visibility.
"Retailers are reconfiguring traditional warehouses with new zones focused on e-commerce and purchasing in-store WMS solutions to improve store-level inventory accuracy and expand order and fulfillment options," says Reiser.
Calling WMS a "maturing enterprise software market," Reiser says that the worldwide market for these solutions has been "extremely volatile" over the last few years. That volatility could level out over the next few years as adoption of add-on modules—labor management, slotting optimization, and warehouse analytics—grows and as logistics professionals extend their WMS footprints to increase warehouse productivity.
However, we can expect WMS vendors to step up to the plate and come up with solutions that meet users' changing needs. "Incumbent WMS suppliers will support this trend," Reiser predicts, "with ongoing product development to meet existing customers' evolving requirements."
Whether WMS repeated its 2012 performance of 8 percent growth in 2013 or not, the software sector is definitely garnering more attention across numerous industries and being utilized by a wide range of logistics organizations. Here are five more market drivers to keep an eye on in 2014.
1. More "out of the box" WMS solutions.
With technology advancing at the speed of light, there is a certain expectation that supply chain solutions will come out of their boxes ready to use and fitted perfectly for the user.
This expectation has grown over the last year, says Brian Flynn, a manager at Capgemini and a WMS implementation solutions architect. "There's definitely an expectation on the part of the shipper that WMS functionality will be a closer fit right out of the box," says Flynn.
"The best WMS solutions deliver on that promise, but in most cases we're seeing an 80 percent to 90 percent fit for any particular site."
Thanks to this high percentage, Flynn says that his team has had to write fewer and smaller customizations during the implementation phase. "Because we get so close with standard WMS functions," says Flynn, "we can close the gap with a week's worth of work rather than a year's worth."
2. Closer integration of WMS and warehouse control systems (WCS).
In his recent feature story in sister magazine Modern Materials Handing, Executive editor Bob Trebilcock writes that the new generation of warehouse control systems (WCS) are creating a lot of buzz and "taking on the order fulfillment tasks once assigned to a WMS, especially in highly automated facilities with complex order fulfillment strategies serving omni-channel retail sales environments."
Dwight Klappich, research vice president at Gartner concurs, saying that he's seeing "a slow progress of WMS vendors moving down into the WCS layer." Oracle and SAP, for example, have both integrated "material handling interfaces" into their solutions. "They don't call it WCS, but it is," says Klappich, who expects the growing demand for automation to continue driving the closer convergences of WMS and WCS. "Most WMS vendors aren't there yet, but they could be," Klappich adds.
3. Better WMS support for new distribution strategies.
While the fundamentals of product distribution haven't changed much over the last 20 years, the number of consumer sales channels and potential partnerships have pushed firms to rethink the way they get items from Point A to Point B.
In October, for example, Amazon announced that it was using Procter & Gamble's warehouses as the online retailer makes a push into household products like shampoo and toilet paper. According to the Wall Street Journal, the arrangement enables Amazon to cut the delivery time to consumers and to better compete against Walmart, Costco, and others.
Such developments push the traditional WMS into new territory, according to Simon Ellis, practice director at IDC Manufacturing Insights. "WMS has to become better at handling individual items as opposed to cases and pallets," says Ellis. "It also translates into the potential for warehouses to become smaller, more frequent, and more modular in nature."
This trends dovetails with the omni-channel paradigm, which finds retailers blending their online and offline distribution methods into a single, cohesive approach. "If manufacturers start to ship and sell directly to the consumers, then WMS providers will have to tackle functions like piece-picking," Ellis explains. "At this point, most manufacturer DCs are dealing with truckload or LTL shipments, but not parcel."
4. Improved, highly customized analytics and metrics.
Defined as the skills, technologies, applications, and practices used by companies to gain insight into past business performance and drive future planning, business analytics have come to the forefront for logistics professionals that want to work smarter, better, and faster in today's competitive business world.
The WMS sector isn't immune to this trend, says Flynn, who is seeing increased demand for such data. "Metrics, defined as any type of measurement used to gauge some quantifiable component of a company's performance, are coming up more and more during WMS implementations," says Flynn. "Everyone wants to have them in place and wants to be able to use them to make smarter business decisions."
The fact that third-party logistics providers (3PLs) have had such information banks in place for years is pushing an increasing number of logistics managers to take the 3PL route, remarks Flynn, who expects more attention to be paid to metrics and analytics in the WMS sector in the coming year.
And we can expect those metrics to be highly customized, Flynn adds, noting that such measurements are not universal across organizations. "Every company measures things differently," he says, "hence the need for a different approach for every implementation."
5. Tighter focus on work planning.
A couple of years back, Klappich presented a session at a Warehousing Education Research Council (WERC) event entitled Putting the "M" in WMS. In the session he talked about how WMS should really be called "execution systems" because most lacked true management capabilities.
"They are focused on execution, with little or no management," says Klappich. "In fact, warehousing is about 25 years behind manufacturing in adopting constraint-based planning techniques." That pendulum is beginning to shift slightly, says Klappich, who sees recent advances in work planning capabilities as a positive sign.
"Companies have been doing work planning, or the movement of labor around the warehouse as projects and tasks change, by the seat of their pants for years," says Klappich, "because WMS has not been good at looking at upcoming tasks and telling warehouse managers how to plan ahead for those jobs."
A WMS equipped with such functionality, for example, could help large retailers plan for extreme seasonality—such as the need for a larger workforce over a 10-day to 15-day period ahead of the holidays. "Work planning is going to be a biggie for WMS over the next few years," Klappich predicts. "We're seeing some progress in this area already."
As one of supply chain's most mature software markets, WMS isn't likely to experience any major shifts or disruptive events over the next year, according to the analysts interviewed for this article. "Don't expect the industry to change a great deal," says Flynn, who adds that while technological advancements have made WMS implementations easier and faster, "the process of putting in and using a WMS is still a major project for any company."
June 15, 2016
About the Author
Bridget McCrea, Editor Bridget McCrea is a Contributing Editor for Logistics Management based in Clearwater, Fla. She has covered the transportation and supply chain space since 1996 and has covered all aspects of the industry for Logistics Management and Supply Chain Management Review. She can be reached at
[email protected]
, or on Twitter
@BridgetMcCrea
Subscribe to Logistics Management Magazine!
Subscribe today. It's FREE!
Get timely insider information that you can use to better manage your entire logistics operation.
Start your FREE subscription today!
Latest Whitepaper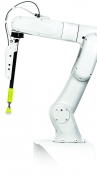 Warehouse Management Systems (WMS) / Inventory Management Technology: 6 Trends for the Modern Age
Here's how the next generation of warehouse and inventory management systems are evolving to help logistics operations operate more efficiently and improve their bottom lines in our brave, new digital age.
Download Today!
From the March 2018 Logistics Management Magazine Issue
Reverse Logistics in the "Age of Entitlement"
Logistics Management's Viewpoint on E-commerce: Leveraging available tools
View More From this Issue