Surprisingly strong freight demand spurs truck capacity concerns
The combination of the fragile-but-improving overall U.S. economy and tighter enforcement of unsafe truck drivers is reigniting fears of truck capacity shortages later this year, top trucking officials and analysts are saying.

John D. Schulz
·
March 24, 2011
The combination of the fragile-but-improving overall U.S. economy and tighter enforcement of unsafe truck drivers is reigniting fears of truck capacity shortages later this year, top trucking officials and analysts are saying.
Freight conditions currently in this country are "surprisingly strong in light of all the economic headwinds," veteran trucking analyst John G. Larkin recently said in his analysis of transportation supply, demand and pricing.
The coming capacity seems to be a matter of if, not when, according to Larkin and others.
"The carriers best positioned for a potential capacity shortage will be those that can provide shippers with the capacity to handle large volumes, in some cases across different modes, while maintaining strong service levels," Larkin wrote in a March 14 research note to investors.
Despite $100-a-barrel crude oil, unrest in the Middle East, persistently high unemployment in this country, the Japan earthquake and tsunami, unprecedented deficits in federal spending, still-depressed U.S. housing and only a partial recovery in the U.S. auto industry, freight levels in this country are booming.
Jim Meil, vice president and chief economist for the Eaton Corp., a major trucking industry supplier, said in a recent conference call with investors that he was fairly optimistic that the industry could handle capacity concerns the rest of this year. But he is forecasting strong trucking demand levels for 2012 and 2013, and strong Class 6-7-8 truck sales to handle additional capacity.
Truck tonnage surged 87 percent in January from year-ago figures to their highest level since January 2008, according to the American Trucking Associations' truck tonnage index. That's the 14th straight month of increases.
But that same ATA index fell 2.9 percent in February after increasing a revised 3.5 percent in January 2011. Still, compared with February 2010, tonnage climbed 4.2 percent, although this was smaller than January's rise, a whopping 7.6 percent year-over-year increase. Through the first two months of the year, tonnage is up 5.9 percent compared with the same two months last year.
ATA Chief Economist Bob Costello said that the winter storms in February were a factor in the latest reduction and that he wasn't concerned about the decrease. "Tonnage is not going to increase every month and in general I'm very pleased with freight volumes early this year," Costello noted, adding anecdotal reports from motor carriers are very encouraging.
"I'm hearing a significant amount of positive news from fleets and that the largest concern continues to be the price of diesel fuel, not freight levels," Costello said.
At the same time, the actual number of trucks on the highways is basically flat. An analysis by R.L. Polk & Co. shows there were about 3.57 million Class 8 trucks in operation in the fourth quarter last year. That was only a 0.1 percent increase from fourth quarter 2009 levels.
This is causing some equipment shortages in specific geographic regions, trucking executives say.
Specifically, the upper Midwest is tight right now. Also, capacity is tight in Southern California because of intermodal traffic at the ports of Los Angeles and Long Beach, carriers say. Even parts of the Southeast, which usually has an abundance of quality, low-cost, non-union carriers, are becoming tight for capacity, trucking officials say.
"Capacity is close to equilibrium right now," Doug Stotlar, president and CEO of Con-way Freight, the nation's second-largest LTL carrier which also operates Con-way Truckload, the nation's 17th-largest TL operation, told LM. "Truckload capacity is lane-specific," Stotlar added. "The good news when truckload capacity gets tight is that LTL (carriers) get more tonnage. Because of the velocity of today's supply chains, shippers still have to make their needs. So when truckload gets tight, some shippers break their loads into smaller chunks and we start to see heavier LTL shipments."
An analysis by Transport Capitol Partners, a leading trucking advisory firm which tracks industry operations and strategy, shows that capacity has dropped between 12 and 16 percent since its peak in 2006-07. The lack of buying new trucks, used truck exports to Eastern European countries and elsewhere and trucking bankruptcies are cited by TCP as factors in the reduced capacity.
Meanwhile, demand for trucking services is forecast to grown annually by 4 to 5 percent for at least the next two years, experts predict.
"While we've just had a seasonally down first quarter, carriers see strong freight and remain optimistic about the year ahead," Lana Batts, a TCP partner and veteran trucking industry official, said. "Truckers are convinced they must receive (higher) rates to compensate for rising costs across the board with the need to replace the aging tractor fleet."
What is happening, trucking executives agree, is a result of significant capacity coming out of the TL market during the depth of the recession in 2008-2009. During that period, as much as perhaps 15 percent of truckload capacity exited as fleets such as J.B. Hunt, Schneider National, Werner Enterprises and others reduced their fleets by tens of thousands of units. Also, as fuel spiked to $4.50 during the summer of 2008, an untold number of owner-operators simply parked their trucks and exited the market. Not all of those have returned.
And capacity may not return to the peak levels of 2006 any time soon, leading trucking executives say.
"We're no longer building the church for Easter Sunday," is the way Mark Rourke, president of transportation for Schneider National, put it.
Usually, Schneider adds about 3 percent every year to its fleet of 19,000 or so over-the-road tractors to keep pace with economic growth. But this year, Schneider is taking a more cautious approach, a view shared by others in the industry.
That's all going to put stresses on capacity—even without any change in drivers' hours of service. The federal government is hinting at reducing by one hour the number of hours per day a driver could drive—from 11 to 10—an effective 9 percent drop in productivity that would require hiring more drivers, which could be more difficult in the wake of government's new CSA 2010 safety push.
"Drivers are always valuable but it's certainly getting more difficult," Rourke said. "It continues to put stress on an already stressed system of finding enough drivers for this industry."
Phil Pierce, executive vice president of sales and marketing for Averitt Express, a major southeast regional LTL carrier with nearly $495 million in revenue last year, predicted that carriers with deficient safety scores under CSA will exit the industry, thus taking more capacity out of the market place.
"We expect CSA to worsen the ongoing driver shortage in this industry," Pierce told LM. "The reduction in capacity and driver pool could cause rates to rise over time."
Steve O'Kane, president of A. Duie Pyle, the nation's 20th-largest LTL carrier, said capacity is tied to driver availability, which is getting increasingly difficult.
"Driver availability is the biggest issue facing this industry, and will change several dynamic," O'Kane predicted.
During the 2008-09 recession, Pyle (like many other truckers) did not put anyone through its driver academies because it didn't have jobs for those students. It has since graduated three classes to meet increased freight demand.
"But the industry needs a steady stream," O'Kane says. "Add to the supply disruption the fact that CSA is likely to make some of the current population inappropriate for employment, and the revised HOS proposal seems destined to reduce productivity further, and we think driver supply is likely to become the perfect storm for the industry."
As a result, driver wages will rise, forcing shippers to pay higher freight rates, O'Kane predicted. He also said the lack of drivers inevitably will tighten the supply side of the trucking equation, raising the cost for fleet operators.
"These two factors could combine for rate increases of a magnitude not previously experienced by the shipping public," O'Kane warned.
"I think there is maybe a bigger labor pool out there," Eaton's Meil says. "This recovery does not hold a candle to the recoveries of the 1980s and early 2000s. But it's the one we've got and we'll have to deal with it. The industry is very resilient. The thing that keeps me up at night is the industry's long-term viability. In the short term, shippers and the upstream structure of the supply chain has to absorb it. Over the long term, there are cost-out pressures. You will see solutions that might be so subtle as to be unrecognizable."
Factors such as relocation of warehouse locations, changing shipper patterns, changes in packaging to become more environmentally friendly and the volatile price of fuel could all cause longer-term changes in trucking patterns that could hurt transportation profitability, Meil predicted.
"Changes in supply chains and packaging already has started happening, and it's started with Wal-Mart," analyst Larkin of Stifel Nicolaus says. "The freight that exits the market due to package redesign is permanently gone. Unless the cost of transportation drops precipitously, that freight is gone forever."
For related articles, please click here.
March 29, 2011
About the Author
John D. Schulz John D. Schulz has been a transportation journalist for more than 20 years, specializing in the trucking industry. John is on a first-name basis with scores of top-level trucking executives who are able to give shippers their latest insights on the industry on a regular basis.
Subscribe to Logistics Management Magazine!
Subscribe today. It's FREE!
Get timely insider information that you can use to better manage your entire logistics operation.
Start your FREE subscription today!
Latest Whitepaper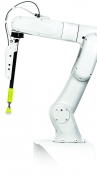 Warehouse Management Systems (WMS) / Inventory Management Technology: 6 Trends for the Modern Age
Here's how the next generation of warehouse and inventory management systems are evolving to help logistics operations operate more efficiently and improve their bottom lines in our brave, new digital age.
Download Today!
From the March 2018 Logistics Management Magazine Issue
Reverse Logistics in the "Age of Entitlement"
Logistics Management's Viewpoint on E-commerce: Leveraging available tools
View More From this Issue