System integration: Bringing the pieces together
The success of a big project hinges on how well individual parts, and the people responsible for them, come together as a whole.

Latest News
New FedEx offering focuses on high-volume returns
U.S. trade with Canada and Mexico sees annual gain in 2016, BTS reports
Knight-Swift to add 400 trucks, drivers with Abilene tuck-in acquisition
Panjiva says trade fundamentals are strong, despite concerns over tariffs
NEXT Trucking and Mitsui O.S.K. Lines partner to service SMEs
More News
Latest Resource
Warehouse Management Systems (WMS) / Inventory Management Technology: 6 Trends for the Modern Age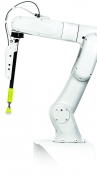 Here's how the next generation of warehouse and inventory management systems are evolving to help logistics operations operate more efficiently and improve their bottom lines in our brave, new digital age.
All Resources
By
Josh Bond, Senior Editor
·
February 1, 2013
Companies positioned for growth often face a strange dilemma. The prospect of retrofitting, expanding or building a new facility is good news, but then comes the hard work of moving between operations as they are and operations as they could be. Multi-million dollar projects promise increased capabilities, but also threaten calamitous failure.
Successfully navigating a new project does not have to be an act of faith. While many risks cannot be avoided, most can be anticipated, and careful planning from the first day can ensure minimal disruption and maximum results. System integrators, designers and consultants agree that the most important concept, without which a project is much less likely to succeed, is internal ownership.
"If all the right people are involved from day one, you're basically assuring internal ownership," says Bob Ouellette, a partner with The Progress Group. "A project team should not be made purely of corporate engineering, without operational, financial and customer service people in the room. The idea of change management starting when the project gets going is way, way too late."
Building the right team and defining clear roles for employees, integrators and suppliers is essential, from the first meeting to design, testing, go-live and auditing. In an effort to help break the process down into manageable pieces, Modern spoke to a few industry integrators about what end-users can expect throughout the course of a project.
Making the case and building the team
It all begins with a project champion: Someone who acts as the single point of contact between executives responsible for the project, oversees the project from initiation to execution, and who is critical to a project's success. In building the business case for a project, the champion must be sure to articulate its impact and value to all stakeholders in an organization. From the very beginning, it's important that the champion sets realistic expectations, says John Hill, director at St. Onge Company.
"If the plan is to cut costs by 25% and increase throughput by 30%, I'd take a real hard look at those numbers," Hill says. "If you oversell the results to colleagues and management, it can really impact morale."
The project champion must also prepare the organization for change by conveying the hard work required to ensure success. Ouellette says change management is not the same as change avoidance and adds that "one of the biggest misconceptions is that you can just buy a system and have an integrator drop it in."
In fact, says Hill, the amount of work for the end user is at least double what the system integrator will do. As soon as possible, he says, the champion should begin building organizational charts, assigning key roles, and planning for certain employees to be tied up in testing and training at specific points in the implementation. This process can identify which strengths a company can bring to the table and which roles they might look to an integrator to provide.
To bid or not to bid
With the business case established and the internal team in place, it's time to find a system integrator that can become a trusted partner, not simply a supplier of a service.
"Often, the customer will put together the base RFP and ask for prices," says Larry Boroff, director of automation systems engineering for Forte. "Requirements in an RFP can be read in a lot of ways, and that's simply not enough up-front conversation to isolate what they have, what they need and what they're getting."
According to Ed Jones, manager of integrated systems for TranSystems, some are bound by corporate policy to go through the bid process. Some can transcend that corporate policy with careful team-building, and others build dynamic teams only to hand it over to purchasing to select the cheapest bid.
"For any project, keeping the cost to the absolute bare-bones is not the objective," says Jones. "The objective is fulfilling a vision."
Customers should look for integrators with the appropriate skill sets and relevant experience, with an eye toward choosing a program manager, not just a project manager. Those are two different things, according to John Giangrande, senior account executive at Fortna. Project managers for construction, software and materials handling equipment are responsible for each of those work streams and the associated budgets and resources, he says. "The program manager sits on top of those managers," says Giangrande. "They are very distinct job descriptions."
Scheduling and risk assessment
Having selected an integration partner, it's time to create the skeletal timeline of a project. The road map should have tasks, with a schedule and budget for each. "Scheduling is an evolving process throughout the project," says Jones. "A lot of operations people don't want to hear that." Risk assessments should begin in the first week of a project, and should be revisited regularly.
Ouellette recommends identifying the project's "anchors," those deadlines or constraints that absolutely cannot change, and conducting a trade-off analysis. "When working with retailers, for instance, the last thing you want to do is any start-up work after September," he says.
Real estate is a common risk that can push a schedule way off course, says Ouellette. A zoning problem could extend the project schedule by a few months. In the case of a retailer who plans to have a project completed for the holiday season, it might not be possible to pick up where you left off once you resolve the real estate issues. A three-month delay could turn into a six- or nine-month delay.
In addition to identifying risk, it's important to communicate who is responsible for reacting to risks as they escalate from green to yellow to red. "This can create a 'fox in the hen house' situation," says Ouellette. "It's a tough call to alert someone that you may have a problem, and it shouldn't be the supplier who decides when the customer is in trouble."
Bringing in suppliers
When suppliers are brought in, they should also be ready to review risks and schedules on a regular basis. Although it's always good to stay focused on outcomes, it is rarely helpful to rush. Jones offers a favorite saying: "Fast, good or cheap. Choose any two."
"I don't recommend contacting 20 suppliers and whittling it down from there," he says. "Read, ask around, do your own research and get a good idea of who you'll be using, then reach out to a small group." Jones says the dynamic has changed from five or 10 years ago when customers had to go through suppliers to get introduced to prior customers and find anything out about their experience. "Now it's more of a peer-to-peer networking and supplier evaluation process."
With the top three suppliers selected, Hill suggests they come in, give a presentation to those who will be using the equipment, and also leave sample equipment for employees to experiment with and vote for. "If they were involved in the equipment selection," asks Hill, "how can they complain?"
Designing and testing
When designing a system, every detail that can be addressed at the outset will prevent potential headaches later. Before positioning a workstation, for instance, determine whether it is 36 inches or 42 inches tall, where the printer will be and where the pen cup might fit. Fortna's Giangrande recommends spending as much as five or six weeks on the detailed design, reviewing all touch points.
"You can't just say, 'we'll have a packaging station here and deal with problems later,'" says Giangrande. "That station might only represent 2% of the project cost, but if there are problems there it represents 100% of product not getting billed."
When planning for the future, says Forte's Boroff, you might plan for a sorter to be expanded, or choose a lower-rate sorter and plan for the cost of installing a higher-rate sorter when the time comes. This is also a good time to consider how the new expansion or sorter will be installed with minimal disruption years from now.
After creating the right design, the most critical element of a project is testing, testing, testing. Ouellette says tests confirm the supplier has done the right thing, confirm that all the pieces are working together, and facilitate the training process. It's also important for testing to be a team-based, continuous process, without overly relying on the big cut-over weekend to resolve issues. "Instead of building some code, letting it sit for eight months then working out bugs in a panic," says Giangrande, "be testing it all along."
For both software and hardware tests, the end-user should provide business examples against which suppliers' solutions can be tested very early, says Hill. Specialized planning software can also overlay suppliers' and contractors' building plans to avoid conflicts. According to St. Onge research, says Hill, conflict-related change orders average $75,000 apiece, and can constitute 2% to 5% of the total project cost.
Tests should also be conducted for future rates and/or product types. The initial project might involve only building five of a potential 10 lanes, says Giangrande, but one can still test induction for that future capacity.
Going live and auditing
It is best to go live in portions. It is even more important to have a go-back plan, says Giangrande. "Anything can happen, from a wiring error to a lightning strike," he says. "You want to be sure you can return to business as usual if necessary and try again another weekend."
When auditing, look at whether design and reality meet, says Boroff, and be prepared to make adjustments in light of real-world tests. Materials break in, such as stretching belts, and an integrator and customer should plan for a period of on-site support following a cut-over, with extended support for as much as 90 to 120 days afterward.
Some integrators and customers will settle for getting a new system functional on cut-over weekend, with plans to dial in the rest once it's up and running, says Jones, who says that approach can create problems. "They have suppliers in hotels nearby waiting all day to contribute for 15 minutes," he says. "But at the same time, the customer is becoming less and less willing to shut down again to let them make the changes."
The ultimate goal for the customer and integrator is to keep the customer running, says Boroff. "If something doesn't work, or for some reason the rates are not there, it's the responsibility of the integrator to stand behind their product and make it right."
Companies mentioned in this article
Forte, forte-industries.com
Fortna, fortna.com
The Progress Group, theprogressgroup.com
St. Onge, stonge.com
TranSystems, transystems.com
March 31, 2016
About the Author
Josh Bond, Senior Editor Josh Bond is Senior Editor for Modern, and was formerly Modern's lift truck columnist and associate editor. He has a degree in Journalism from Keene State College and has studied business management at Franklin Pierce University.
Subscribe to Logistics Management Magazine!
Subscribe today. It's FREE!
Get timely insider information that you can use to better manage your entire logistics operation.
Start your FREE subscription today!
Latest Whitepaper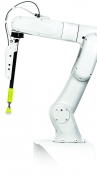 Warehouse Management Systems (WMS) / Inventory Management Technology: 6 Trends for the Modern Age
Here's how the next generation of warehouse and inventory management systems are evolving to help logistics operations operate more efficiently and improve their bottom lines in our brave, new digital age.
Download Today!
From the March 2018 Logistics Management Magazine Issue
Reverse Logistics in the "Age of Entitlement"
Logistics Management's Viewpoint on E-commerce: Leveraging available tools
View More From this Issue