System Report: Distribution evolution at PDS
To transform its business, Prime Distribution Services turned to case picking technology and lean warehousing strategies. And, that's just the start of things to come.

Scott Zurawski, director of warehouse operations and logistics
Latest News
Knight-Swift to add 400 trucks, drivers with Abilene tuck-in acquisition
Panjiva says trade fundamentals are strong, despite concerns over tariffs
NEXT Trucking and Mitsui O.S.K. Lines partner to service SMEs
Solving the Labor Shortage Crisis: The Four Benefits of an Automated Warehouse
CBRE research points to expected gains in cold-storage warehouse space
More News
Latest Resource
Warehouse Management Systems (WMS) / Inventory Management Technology: 6 Trends for the Modern Age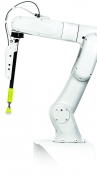 Here's how the next generation of warehouse and inventory management systems are evolving to help logistics operations operate more efficiently and improve their bottom lines in our brave, new digital age.
All Resources
By
Bob Trebilcock
·
February 1, 2010
Third-party logistics and wholesale food and grocery distribution share one thing in common: both industries operate on razor thin margins. That puts a premium on squeezing as much cost as possible out of warehousing, distribution and transportation operations.
Prime Distribution Services understands that idea better than most companies. A third-party logistics (3PL) provider headquartered near Indianapolis in Plainfield, Ind., PDS was founded 20 years ago to offer distribution services to vendors of the club store services supply chain. And, since most of PDS's customers are food vendors, they are more likely than most to pay attention to logistics costs.
During the last 20 years, PDS has built a business out of reducing those costs by providing food vendors with a single point of distribution that incorporates warehousing, crossdocking, packaging and multi-vendor freight consolidation into their supply chain.
As the retail distribution chain has evolved, so has PDS. Where the company once primarily handled full pallets coming in and going out of its facilities, in recent years, the company had seen the demand grow for the just-in-time delivery of mixed SKU pallets. That called for more efficient operations and new capabilities to efficiently build mixed pallets.
Last year, working with a systems integrator (Bastian Materials Handling, 800-837-3760, http://www.bastiansolutions.com, PDS combined an estimated 1 million square feet of conventional warehouse space spread across several locations in Indianapolis into a single 1.2 million square foot facility. And where the old operations were paper-driven, the new facility includes automated systems to facilitate greater control over inventory, more responsive order management, and two case-pick modules to facilitate the efficient building of mixed SKU pallets. Automated materials and information handling systems include:
A state of the art warehouse management system (WMS) to manage inventory and direct picking operations;
Two picking modules, including a multi-level mezzanine with 600 pallet flow rack positions and a pick-to-display picking solution and a single-level pick module that features 180 pallet flow locations and 320 carton flow pick faces along with a pick-to-display picking solution;
Scan tunnels to automatically scan bar code labels and verify and automatically route cartons after picking; and
A conveyor and sortation system to divert orders to packing and verification stations.
Although the system only went live last year, PDS is already seeing improvements in productivity and accuracy, according to Scott Zurawski, director of warehouse operations and logistics. More importantly, he describes the system as the first step of several phases to improve operations across the company and better serve its customers.
"Our leadership and our organization are geared toward a lean warehousing operation," says Zurawski. "We're trying to build sustainability and quality into every process."
Evolving from day one
Evolution and reinvention have been part of PDS's story since 1990 when the company began operations in a 10,000-square-foot facility. From the start, PDS focused on providing truly cost-effective distribution programs that assisted vendors who were often competing for market share with much larger companies that consistently shipped truckload volumes.
In just a few years, PDS expanded the original facility to 32,000 square feet before adding remote facilities totaling 60,000 square feet. In 1995, growth took off again when PDS began to offer LTL consolidation services to club stores from a new 105,000-square-foot facility. By 2001, when PDS took on retail consolidation, it had expanded to nearly 350,000 square feet of warehouse space. Today, in addition to the Plainfield distribution center, PDS also operates a 260,000-square-foot facility in Mesquite, Texas, and a 311,000-square-foot facility in Stockton, Calif. All three distributions centers are AIB (American Institute of Baking) certified with superior ratings.
"Our primary focus was and is LTL consolidation for retail vendors, especially food vendors," says Zurawski. "They ship their inventory to us, and we'll pick and ship consolidated truck load orders to their retail customers while maintaining 99% on time delivery."
Those vendors save money by shipping one full truckload of their product to PDS instead of paying extra to ship multiple LTL shipments to their customers; they also benefit because PDS has the systems and expertise to meet retailers' labeling and shipping requirements. Vendors benefit by having a single point of distribution for their retail outlets, lowering their inventory requirements.
In addition, PDS offers transportation services to its clients and is a SmartWay Transport partner, a partnership of transportation and trucking companies that is dedicated to green initiatives for trucking.
Designing for success
While the company has focused on LTL consolidation from day one, prior to 2001 most of materials handling activity was bulk handling: The 3PL received, warehoused and shipped full pallets. In the facility, pallets were stored in racks or on the floor, with very little case picking or mixed-SKU pallet shipments. PDS also built point-of-purchase display pallets for club stores.
The mix of business began to change in 2001, when PDS took on national retail LTL consolidation. Instead of the bulk display pallets favored by club stores, traditional retailers wanted to receive mixed pallets on a replenishment schedule. That allowed them to minimize the amount of inventory they kept on hand at any given time. By 2005, with the retail consolidation business growing, PDS had added a total of 520,000 square feet to its operations in Indianapolis, operating from several facilities in the area.
Two years later, the company began the process of combining the Indianapolis operations into a 1.2 million-square-foot facility in Plainfield that went live in 2009.
The majority of the facility, which includes 160 dock doors and 360 trailer storage spaces and features 170,000 square feet of temperature-controlled space (60°F to 65°F), is still used for bulk storage. But about 15% of the building—some 150,000 square feet—is devoted to the two pick modules.
"We still need a significant amount of space for reserve and secondary storage," says Zurawski. "But most of our activity now is building mixed pallets with purchase order-level labeling. That allows a retail DC to break the pallet down according to individual stores." While most received inventory is put into reserve storage for picking and shipping later, PDS does crossdock some inventory as it's received.
The shift from full pallet to mixed pallet handling was a driving force in the design of the new facility. In the old facility, lift truck operators spent a lot of time traversing the building to build mixed pallets off a lift truck. What's more, since the facility operated in a paper-based environment, accuracy was often dependent upon the skill of the driver and a manual audit.
"In the old system, we would manually choose a location for putaway and then create a map of where product was stored," says Zurawski.
For that reason, one of the first tasks for the new facility was to implement a warehouse management system (WMS). "We wanted system-directed putaway that would receive against a purchase order and capture lot control data and expiration dates so we would have improved rotation and inventory control," says Zurawaski.
The second step was to reduce travel time by consolidating picking into the two pick modules. The multi-level unit features four-deep pallet locations and is reserved for the fastest-moving SKUs. The single-level unit uses two-deep pallet locations for less-active SKUs and carton flow rack for the slowest-moving items. A high-speed conveyor and sortation system routes the cartons to a pallet-building and pack verification area.
This fully automated operation uses forward pick faces for case picking, allowing for full pallet secondary inventory, which increases inventory accuracy and improves product rotation. Product identity is verified by bar code in a multi-directional scan tunnel that allows verification of manufacturer level bar coding of all kinds and locations.
Verified product is sorted at high speeds and finished pallets are built in a completely custom-built pallet assembly system that includes heads-up display of pallet level information for accuracy verification while each customer purchase order is built per individual item specifications. Pallets are stretch-wrapped before being delivered to a shipping lane where all of the pallets for an order are consolidated. Future expansion includes RFID in line label capabilities.
In addition to improving inventory control, the WMS is also important to picking and replenishment operations. "Once you go to a forward-pick operation, you can no longer manually replenish your pick faces," says Zurawski. "You need to have a WMS that can dynamically replenish pick faces in a real-time environment."
Next steps
The new solution may just have been installed last year, but according to Zurawski, he and his team at PDS are already looking to the future. "We are very comfortable with what we've accomplished, but the concept of continual improvement is challenging us to reinvent ourselves and make more improvements," he says.
The work that led to the new facility was the first stage, designed to combine three stand-alone facilities in Plainfield and to introduce automated materials handling, RF-enabled data collection, and materials handling automation to the operation. Now that those have been accomplished, the tools are in place to drive lean warehousing practices, increase sustainability and build additional quality into every process. "We're striving to become a world-class logistics company," says Zurawski. "We're ready to focus on lean and green initiatives."
One example: PDS is already rethinking its receiving and shipping operations relative to lean practices. "Instead of one large receiving and shipping area, we will create four smaller quandrants with receiving, putaway, picking, shipping and crossdocking in each quadrant," he says. "This facility redesign will improve the services we offer our clients."
February 21, 2012
About the Author
Bob Trebilcock Bob Trebilcock, editorial director, has covered materials handling, technology, logistics and supply chain topics for nearly 30 years. In addition to Supply Chain Management Review, he is also Executive Editor of Modern Materials Handling. A graduate of Bowling Green State University, Trebilcock lives in Keene, NH. He can be reached at 603-357-0484.
Subscribe to Logistics Management Magazine!
Subscribe today. It's FREE!
Get timely insider information that you can use to better manage your entire logistics operation.
Start your FREE subscription today!
Latest Whitepaper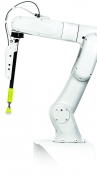 Warehouse Management Systems (WMS) / Inventory Management Technology: 6 Trends for the Modern Age
Here's how the next generation of warehouse and inventory management systems are evolving to help logistics operations operate more efficiently and improve their bottom lines in our brave, new digital age.
Download Today!
From the March 2018 Logistics Management Magazine Issue
Reverse Logistics in the "Age of Entitlement"
Logistics Management's Viewpoint on E-commerce: Leveraging available tools
View More From this Issue