The mobile supply chain is on the move
Mobility is the hottest marketing trend in the supply chain. Modern looks behind the hype to see what's changing in the mobile supply chain.

Latest News
Meet the 2018 Modern Show Daily team
Modex 2018: Maximize your time with two events in one location
STB communicates concern over service issues to Class I railroads
Other Voices: Four things to keep in mind when acquiring a new warehouse
FTR Trucking Conditions Index is solid all around for carriers
More News
Latest Resource
Warehouse Management Systems (WMS) / Inventory Management Technology: 6 Trends for the Modern Age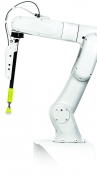 Here's how the next generation of warehouse and inventory management systems are evolving to help logistics operations operate more efficiently and improve their bottom lines in our brave, new digital age.
All Resources
By
Bob Trebilcock
·
March 1, 2011
Everyone is going mobile. As consumers, we're snapping up smart phones, downloading apps, uploading photos, texting and tweeting. Thanks to mobility, we're never more than a Wi-Fi hot spot or cell tower away from the information that's most important to us.
It should come as no surprise that providers of supply chain technologies want to capitalize on the mobility craze in our business lives. They are certainly talking the mobility talk. But are they walking the walk?
To find out, we talked to solution providers to learn just what mobility means today. They represent mobile computing and voice recognition technologies, supply chain software providers and several providers of automated materials handling solutions.
Here's what we learned:
Sure, there's some hype, but there's also some evidence that mobility is top of mind for materials handling and supply chain professionals, even if we are all still trying to figure out where these tools fit in our business lives.
For instance, the smart phone craze appears to be getting traction at the management level, according to "Mobile Technologies Used in SCM Today," a study co-authored by Adrian Gonzalez and Steve Banker, analysts with ARC Advisory Group. Smart phones were cited by 69% of the 60 supply chain executives who responded as mobile technologies they were using in their daily operations; 22% said they were using their phones to scan bar codes; and another 22% said they were using the devices to take pictures of receipts at the dock.
"We were surprised by the large number of smart phone users," says Banker.
Now, before you hand out iPhones to all your floor associates, Banker notes that ARC did not talk to floor-level associates and that the warehouse is probably the last place that consumer mobile technologies will show up. That's because the warehouse was ahead of the rest of the enterprise when it came to the adoption of mobile technologies like RF bar code scanning, voice recognition and RFID. Businesses may be willing to support managers who want to use their smart phones to scan a bar code. But they aren't about to chuck proven technologies and processes just because something glitzier has come along.
In fact, Banker believes supply chain managers probably came up with the idea of using their phones to snap photos of damaged goods or scan the occasional bar code because they realize they had the tools to do so on their hip, not because the IT department came up with a new business process. In that sense, they may be ahead of the business in the adoption of new mobile technologies.
At the same time, Banker also says that mobile technologies are expanding the pool of mobile workers and extending the reach of supply chain technologies like warehouse management systems, both inside and outside the four walls of the warehouse. "Companies like Intermec and Motorola tell us that how customers are using mobility, how that is rippling back through the supply chain and how we think about fulfillment is beginning to change," says Banker.
What does mobility mean today?
If that's true, what does mobility in the supply chain mean today? In some respects, it means what it has always meant: Providing tools to deliver information to the worker at the place where the work will be performed rather than requiring the mobile worker to take the work to the information.
Those tools are continually being refined, with the introduction of products like mobile powered carts that can integrate a variety of tools, including a computer, printer, scanner and scale in one powered unit that can go anywhere in the facility, regardless of whether there's a power outlet. "We have a customer using a number of our units on their shipping and receiving docks," says John O'Kelly, president of Newcastle Systems. "They can roll a cart with a computer, scanner and printer right up to a skid and receive all of the items on that pallet without taking a packing slip into an office."
A major driver, O'Kelly says, is the push to wring every ounce of efficiency out of existing processes. "Numerous customers have told us they have marching orders to improve what they're already doing before they even think of hiring additional personnel," says O'Kelly. "When you hear that story two or three times, it registers."
The dynamics of mobility are evolving, according to Sheldon Safir, director of global product marketing for Motorola Solutions.
Mobility is pervasive: Like consumers accessing Facebook from everywhere, there is no place in workplace anymore. "Work takes place wherever you need to be," says Safir. "Almost every worker has some sense of mobility associated with their job."
Devices are evolving: Mobile computing was once a one-size-fits all deal. Today, a range of task-appropriate devices are coming to market.
RFID is moving from promise to reality: As item-level tracking becomes more prevalent, we are moving to a real-time view of inventory across the supply chain.
Better labor management is possible: As mobile technology becomes more pervasive, managers are able to re-assign tasks to workers in real time to drive more productivity.
Better management is possible: The introduction of consumer devices into the supply chain is in the early stages, but as it evolves, we will be able to extend supply chain information not just to truckers, field techs and product managers, but also to C-level executives.
Last, let's not forget that a generational shift is already happening in the workforce. "A new generation that has grown up with technology is coming into the enterprise," says Safir. "Our expectation is that every associate in the enterprise will have some kind of appropriate mobile device paired with their job."
That, of course, is the dream of every solution provider. What follows is a look at how that concept is being rolled out in the most common areas.
Mobile computing
As the name suggests, mobility in the supply chain got its start with mobile computing. In that facet of the supply chain, we continue to see improvements on existing devices as well as evolutionary change, says Doug Brown, business development director for LXE. Those changes are being driven by the consumer world. "It's not practical for someone to carry a laptop down on the shop floor," says Brown. "But people want connectivity and they're asking why they can't use the devices they use in their personal lives."
LXE is introducing a new ruggedized tablet that measures 8 inches by 8 inches—about the same size as a netbook but without a lid—it is less than 1-inch thick and runs Windows 7. It has a touch-screen, a functional keyboard and a camera. A user can add a 2D bar code scanner and a headset for a voice application. "It is bigger than a cell phone," says Brown. "But a supervisor could easily take it down on the floor and have access to the full warehouse management system (WMS) capabilities on his desktop at the point of attack."
Intermec is focusing on the challenge of connectivity as users move in and out of the physical four walls of the enterprise. "We are beginning to expand the definition of who is a mobile worker," says Larry Klimcyk, vice president of Intermec's Global Solutions Unit. "It is no longer just Wi-Fi inside the four walls of a distribution center." Intermec's solution is a communication layer that manages mobile connections, whether they are a warehouse worker using Wi-Fi, a worker in the yard on a wide area network (WAN) or someone in the field communicating over a cellular network.
Voice recognition
Intermec's intention to acquire Vocollect illustrates how voice is moving from a standalone solution to an integrated approach to order fulfillment. "Voice is coming of age to the point that it is now considered in the design of the warehouse," says Joe Pajer, Vocollect's CEO.
It is changing in other ways as well. Voice was once only available on dedicated hardware from voice solution providers. Today, voice solutions can be accessed on a variety of devices and from a variety of providers. It is also working in multi-modal situations with bar code scanning and data entry.
"At the end of the day, a smart phone, a ruggedized mobile device and a PDA are interchangeable," says Scott Yetter, president and CEO of Voxware. "Regardless of the method of data collection, it's all just data to the system." For that reason, Yetter expects voice to eventually expand outside the warehouse to applications such as delivery confirmation.
"Business requirements and not hardware should be determining the optimal way to collect information," Yetter says. "That's part of the whole market maturation."
As mobile technologies converge, a concept taking shape is the distinction between the mobile worker, the mobile application and mobile content. In the early stages of mobility, technology was focused on enabling a mobile worker by making applications available wherever the worker went. The next evolution is the idea of mobile content—that is the ability to collect and deliver the same data in multiple ways. "There's an ad that shows a guy taking a television off the wall and putting it in his pocket," says Chris Sweeney, vice president of sales and marketing for Lucas Systems. "The idea is that the content is mobile and can be delivered in a variety of ways, depending on where the worker is located."
In the context of a factory or warehouse, the goal is to push out information traditionally associated with a PC or laptop as mobile content on a voice application. Instead of just enabling the mobile worker, the technology is moving toward enabling the mobile management team. "The last thing you want is a supervisor stuck behind a desk," says Sweeney. "If you have 12 waves on the floor and two are falling behind schedule based on their progress, there's no reason you can't send a voice alert to a supervisor that a specific wave or even specific employees have fallen behind or that a supervisor couldn't call in a short to the WMS."
Supply chain software and automated materials handling
No one is talking about delivering a complete enterprise resource planning (ERP) or WMS to a smart phone­—at least not yet­—but software providers are beginning to look at their suite of applications and ask: What slices of functionality can we move from the desktop to a mobile device like a smart phone? They are developing the ability to go outside of the warehouse with warehouse information, and provide the ability to react to that information, make a decision and then execute a solution.
SAP, for instance, is focused on creating applications for reporting and decision support. These apps combine event management and alerts that something has gone awry with functionality that allows someone to address an issue. "Instead of just sending an alert to a pager that a dock door didn't open, I can provide the functionality to reschedule a truck to another dock door," says Karen Peterson, vice president of supply chain execution solution management for SAP. "And I can do that whether I'm in the warehouse, at home in the middle of the night or down the street at lunch."
The leading WMS providers are make similar strides.
• Manhattan Associates is focusing on workers who may have an inventory management function outside of the reliable RF infrastructure within the warehouse. That may be a worker receiving inventory in a crossdock application, for instance, who loses connectivity when he steps into a trailer but still needs to scan bar codes to receive merchandise. "We have an application that continues to capture information while the worker is offline," says Scott Fenwick, senior director of product strategy. "When the worker steps out of the trailer and reconnects with the RF infrastructure, we automatically update the system the same way your Blackberry updates e-mails and messages."
• Like SAP, RedPrairie is focused on delivering information, but also allowing the user to take actions as well. "If I'm cycle counting and find that there's only 10 items where there is supposed to be 12, I'll be able to update the database there from my phone," says John Spencer, a technical consultant.
• HighJump has opened an app store to deliver functionality, like a forklift inspection check list, to mobile phones or pads. "The idea is to look at functionality that may be important to some users, but not all," says Chad Collins, vice president of marketing and strategy. "Instead of including that functionality in the standard product, the ones who want it can download it very quickly and turn it on. The others don't have to have it in their application."
Leading automated materials handling providers are also delivering pieces of their warehouse control systems to mobile devices.
• Intelligrated has put together an app that delivers alerts to maintenance personnel when a piece of equipment fails. What's new is the ability to access a video that shows how to swap out the failed part, bring up schematics and drawings, and even dial in to an electronic catalog to order a replacement part, all from a mobile device. Similarly, the warehouse control system can deliver reports to management-level phones, allowing them to dial in and see what's going on in the system from wherever they are located.
• Dematic is also developing apps based on its warehouse control systems. One example is an app that will provide track and trace capabilities, alerts and warehousing monitoring to smart phones. "We'll provide a map of the warehouse on the phone that you can zoom in and out of," says Mary Elliott, manager of software development. "If you need your rates for the day, or need to know what's going on in a particular area of the warehouse, you'll be able to do that." At the same time, the system will allow a supervisor to take corrective action, such as moving resources from one picking area to another, from the mobile device.
"Computing is ubiquitous now," says Elliott. "Everyone expects it to be available everywhere. Our customers can order from Amazon.com on their phone. They don't understand why they can't use our products from their phones. Our industry has no choice but to change and go mobile."
Companies interviewed for this article
ARC Advisory Group, arcweb.com
Dematic, dematic.us
HighJump Software, highjumpsoftware.com
Intelligrated, intelligrated.com
Intermec, intermec.com
Lucas Systems, lucasware.com
LXE, lxe.com
Manhattan Associates, manh.com
Motorola Solutions, motorolasolutions.com
Newcastle Systems, newcastlesys.com
RedPrairie, redprairie.com
SAP, sap.com
Vocollect, vocollect.com
Voxware, voxware.com
March 15, 2011
About the Author
Bob Trebilcock Bob Trebilcock, editorial director, has covered materials handling, technology, logistics and supply chain topics for nearly 30 years. In addition to Supply Chain Management Review, he is also Executive Editor of Modern Materials Handling. A graduate of Bowling Green State University, Trebilcock lives in Keene, NH. He can be reached at 603-357-0484.
Subscribe to Logistics Management Magazine!
Subscribe today. It's FREE!
Get timely insider information that you can use to better manage your entire logistics operation.
Start your FREE subscription today!
Latest Whitepaper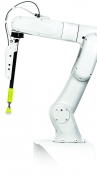 Warehouse Management Systems (WMS) / Inventory Management Technology: 6 Trends for the Modern Age
Here's how the next generation of warehouse and inventory management systems are evolving to help logistics operations operate more efficiently and improve their bottom lines in our brave, new digital age.
Download Today!
From the March 2018 Logistics Management Magazine Issue
Reverse Logistics in the "Age of Entitlement"
Logistics Management's Viewpoint on E-commerce: Leveraging available tools
View More From this Issue