Top 50 trucking companies: Emerging from the shadows
Leading trucking company CEOs say it's time to pay down debt and put profit to work to recapitalize their businesses - all at a time of tightening capacity. For shippers, the days of rock bottom rates could be long gone.

FedEx Freight" class="img-responsive" />
"Customers understand it…Yield improvement is very important right now. It's been three or four tough years, and we need to rebound in terms of profitability in order to reinvest in our businesses." - Bill Logue, President and CEO of FedEx Freight
in the News
FedEx partners with Vecna Robotics as part of automation growth strategy
Most recent Freight TSI is strong, says BTS
AAR reports strong U.S. carload and intermodal gains for week ending March 17
Gartner's 2018 Magic Quadrant Names Kuebix as Prominent TMS Player
Meet the 2018 Modern Show Daily team
More News
By
John D. Schulz
· April 1, 2011
What do the Top 50 trucking companies have in common? That's easy. Leading CEOs and trucking analysts agree that their shared traits include shrewd and experienced management teams, an obsession with service and operational details, an ability to react quickly to market conditions, and a motivated work force.
Emerging from the roughest three-year economic cycle since the industry was deregulated, CEOs from Logistics Management's list of the Top 50 trucking companies say that they're now focused on improving yield and profits.
That's at the same time they're increasingly tailoring their services for each specific customer to satisfy changing shipper demands.
TOP 25 LESS-THAN-TRUCKLOAD CARRIERS - 2010 REVENUES
(Including fuel surcharges)

What's making the LM Top 50 tick? According to David Ross, trucking analyst for Stifel Nicolaus, the most important aspect of any Top 50 trucking company is the strength, ability, and breadth of experience of its management team.
"Management is number one," says Ross. "They all run the same trucks along similar networks, but it's how you run them that makes the difference. The best make the right decisions on how much to charge, what kind of capacity to bring on, and how much equipment to buy. It all starts with management."
How the Top 50 roll
FedEx Freight this year surpassed YRC Worldwide as the nation's largest less-than-truckload (LTL) carrier. It is at the forefront of industry changes. Bill Logue, president and CEO of FedEx Freight, says he draws his cues from Fred Smith, the founder and CEO of FedEx Corp. Logue says no detail at any of FedEx's operating units is too small for Smith to ignore.
"It's a culture created at the top," says Logue. "Fred has always emphasized that we are in business for the customer. But it's our employees who make that customer expect great things. We try and make every employee responsible for that customer treatment."
According to Douglas Stotlar, president and chief executive officer of Con-way, the No. 2 LTL carrier on our list, says that he sees several common characteristics in his operation and those of his chief competitors, including comprehensive service offerings, the ability to execute at high levels against stated service standards, and customers who appreciate a level of consistency.
Astute carrier executives are quick to point out that the lowest rate may not mean the best value. Increasingly, carriers are "bundling" their services to meet ever increasingly exacting shipper needs. As Stotlar told LM: "The price/value proposition we offer works to our customers' advantage."
Chuck Hammel, president of Pitt Ohio, No. 18 on LM's LTL list, agrees with Stotlar and says that he sees several similar trends. He's seeing more need for time-definite services, and also a move toward LTL shippers trying to increase volumes to qualify for a truckload shipment. Toward that end, Con-way recently bought Contract Freighters Inc., a major TL carrier, and now ranks as the 17th-largest TL carrier in the nation.
Hammel says he's also seeing more shippers seeking out financial information about their carriers. He says financially strong carriers will have an edge as shippers, under the new CSA 2010 standards, are able to find out more information about individual carriers.
"Carriers who are strengthening their balance sheets by paying down debt, recruiting the best drivers, and adjusting their pay and benefits to stay ahead of what could be a looming driver shortage will have an advantage," Hammel says.

2007-2010: Staying alive
The period from 2007 to 2010 was perhaps the roughest three-year economic cycle for the trucking industry since deregulation in 1980.
It saw even top-flight carriers like FedEx Freight and Con-way post their first quarterly losses in their history. Some marginal carriers such as Jevic Transportation, C.W. Johnson Trucking, Alvan Motor Freight, and Boyd Logistics and Cargo Transportation Services declared bankruptcy or closed. Others, such as LTL giant YRC Worldwide, teetered on the brink after losing in excess of $2.3 billion over the past three years. To the surprise of many, YRC is still afloat, although it has moved down LM's list in revenue.
But the successful carriers quickly adjusted to the market downturn, and are now poised to take advantage of the reduced capacity in the market place.
Mark Rourke, president of transportation for Schneider National, the No. 2 truckload (TL) carrier on the LM list, says it tightened up capacity by 10 percent, taking as many as 1,400 power units off the road.
Schneider was not alone. J.B. Hunt, No. 5 on the TL list, reduced its over-the-road truck capacity by more than 1,400 units, or 27 percent, during the nadir of the downturn. Werner Enterprises, our No. 3 TL carrier, took out 950 trucks, or 10 percent of its capacity. Swift Transportation, the largest TL carrier, reduced its fleet by 2,750 trucks, or 15 percent, in order to cope with declining freight demand, according to figures compiled by analyst John G. Larkin of Stifel Nicolaus.
"Like most large truckload companies, Schneider's capacity peaked in 2008," says Rourke. "We tightened up about 10 percent of capacity, and as we come out of this we're keeping our numbers there and will focus on returns. We're not building the church for Easter Sunday any more."
LTL carriers had a tougher time reducing their overhead, and that explains the unprecedented quarterly losses at carriers such as FedEx Freight and Con-way. That's because, unlike TL carriers that operate largely point to point, LTL carriers operate and maintain intricate hub-and-spoke networks of terminals and breakbulk facilities.
But even so, the LTL industry was shrunk from a $32 billion industry in 2007 to about a $28.5 billion sector today—a $3.5 billion reduction. Or, as Con-way's Stotlar says: "A company the size of Roadway has come out of the market as far as capacity is concerned."
There were significant capacity reductions by major carriers. In November 2008, Con-way shut 40 locations to match volume levels. Recently, FedEx took out 100 locations in its recent network redesign. "LTL capacity is probably closer to equilibrium now than it has been in a long, long time," adds Stotlar.
It's nearly impossible to close a low-volume terminal without affecting service, so LTL carriers were more vulnerable to reduced profitability during the downturn. So they reduced head counts where they could, and went lean in hiring in order to stay in business.
"The downturn in the economy meant that many service providers did not need to hire, thus we did not bring new blood into the business," says Steve O'Kane, president of A. Duie Pyle, No. 20 on our LTL rankings. "For example, for an 18-month period, for all 2009 and the first half of 2010, we did not put anyone through our own driving academy. That was simply because we did not have driving jobs for them."
According to Myron "Mike" Shevell, chairman of the Shevell Group, which includes top Northeast regional carrier New England Motor Freight (NEMF): "LTL carriers are at the mercy of so many things that we have no control over. We have no control over tolls, fuel, no control over driver supply or whom we can put to work. We're running four driver schools. It costs a fortune to do that; but without them, there would be nobody to haul the freight."

2011: Time to recapitalize, reorganize
This year is a time for change, top carrier executives agree. Having ridden out the storm, leading trucking executives say it's now time to focus on profits. Fleets need money to recaptitalize after three lean years and shippers should be bracing for higher freight rates across the board, they say.
"Customers understand it," says FedEx Freight's Logue. "Yield improvement is very important right now. It's been three or four tough years, and we need to rebound in terms of profitability in order to reinvest in our businesses."
That's already starting to happen. Last year, sales of new Class-8 trucks rose nearly 15 percent year over year, while medium-duty truck sales zoomed 24.7 percent to 271,992 units, according to WardsAuto.com.
Carriers are adjusting their networks to meet customers' needs. Often, that has meant reinventing long-haul truckload networks into a series of regional networks in order to place trucking equipment and drivers closer to their customers as shippers have increasingly created a series of five or six regional distribution networks to cover the country.
"We've been a long-haul trucker for 75 years, but now we have 50 percent of our business in regional configuration," says Schneider's Rourke. "We have reinvented ourselves."
That's because that's where shipping is going. Because more long-haul freight is moving on the railroads, Rourke says the over-the-road emphasis is on short-haul (under 750 miles) going by truck.
"Previously, in our long-haul network, we might have dispatched a truck once a day," Rourke says. "In our new regional model, we dispatch that truck on average one and a-half times a day. The intensity has picked up the entire pace across our operation."
This has occurred in response to changing shipper demands. "They've deployed inventory closer and closer to the end user, whether it's industrial or retail freight," Rourke says. "We've studied the demands of the market and that's why we've made the change."
Similarly, LTL carriers have tweaked their operations. Pitt Ohio recent expanded its service offerings, adding a small package service, heat-track service, temperature control, truckload, and logistics capabilities.
Averitt Express, No. 13 on the LTL list, has historically been a Southeast regional carrier. But it has changed with the times, joining Pitt Ohio and four other regional LTL carriers to form the Reliance Network. That consortium, launched in 2009, has grown to be the eighth-largest LTL network nationally, according to a recent Raymond James analysis.
"Regionalized distribution networks are popular in the industry because they offer quick and flexible services," says Phil Pierce, Averitt's executive vice president of sales and marketing. "However, many shippers have long-haul LTL needs. The challenge with regionalized networks has been shipping outside of the network; so, in response to this, Averitt participated in forming the Reliance Network."
Similarly, FedEx Freight recently transformed its operations from separate long-haul and regional operations into one network handling both types of freight. It also changed the nomenclature from "regional" and "long haul" to "expedited" and "economy" and pricing that freight accordingly.
More and more, freight is being priced according to its distinct characteristics and its cost within a carrier's network. Shippers who tend "driver-friendly" freight (on pallets with no waiting time for drivers on pickups and deliveries) will be getting spared the higher increases that other customers might face.
"If a shipper is making it as easy as possible for freight to be picked up, that allows us to be much more flexible on rates," adds FedEx Freight's Logue.

Road ahead
The coming capacity crunch and carriers' new found emphasis on profits means only one thing for shippers: higher freight rates.
On the TL side, analysts and executives say privately that shippers can expect rate increases of perhaps as much as 7 percent to 8 percent, net of fuel surcharges. On the LTL side, which has slightly more excess capacity currently, rate increases of 3 percent to 5 percent are more likely.
"As our volumes grow, we're working on the yield side," says FedEx Freight's Logue. "Increasingly, we are looking at every account and asking ourselves: 'Is this a good long-term decision for this shipper?' I would say everybody is in that same situation."
Con-way's Stotlar couldn't agree more. "Everybody is committed to getting margins back to recapitalize their fleets," he says. "The industry seems to be in lock step that we have to improve margins. We were successful in getting rate increases last year and that continues into 2011."
NEMF's Shevell says rate increases are essential for carrier survival in an era when a new Class-8 truck costs about $125,000, diesel is threatening to break the $4 plateau, and increased wages for qualified drivers are necessary as government programs such as CSA 2010 threaten to eliminate as many as 150,000 unsafe long-haul drivers.
The days of shippers beating up their carriers over rates and then dropping them in favor of a cheaper-priced carrier are ending, Shevell predicts. "There are shippers who laugh and say we'll give it to the next carrier, but it's coming to a point where the next carrier will be gone too," adds Shevell.
In fact, there's only a few regional carriers left in the Northeast and Midwest. Shevell is warning shippers that the same mega-consolidation that has happened to airlines and railroads could be happening to trucking, which would be a disadvantage to shippers.
"When that happens, capacity is going to be tight," Shevell warned. "The shippers who gets capacity will be the ones who have taken care of their carriers. The days of running roughshod on rates are over."
That's because capacity is tightening. Although it's difficult to gauge precise trucking capacity at any time, most carriers say they are approaching the "sweet spot" when tight capacity enables them to raise rates year over year in the mid-single-digit range. This last occurred during the period from 2002-2006 when carriers say they enjoyed the best pricing power since deregulation in 1980.
"Our view is that capacity is at its equilibrium," says Schneider's Rourke. "The spot market is indicative of what's available in terms of capacity. What we're seeing is that the truckload industry appears to be at or slightly short of capacity; so there's little doubt that rates are certainly going up."
Schneider is predicting overall rate increases of 5 percent to 7 percent, net of any increase in fuel surcharges. Analysts agree. "It's a positive environment for carriers," says analyst Ross. "Pricing (discounting) got a little too aggressive the last two years. Most of those guys at the top are unprofitable, and we think there will be capacity constraints. That's good for the carriers."
And probably not so good for shippers - at least those shippers who have enjoyed rock-bottom freight rates the past three years.
About the Author
John D. Schulz John D. Schulz has been a transportation journalist for more than 20 years, specializing in the trucking industry. John is on a first-name basis with scores of top-level trucking executives who are able to give shippers their latest insights on the industry on a regular basis.
Subscribe to Logistics Management Magazine!
Subscribe today. It's FREE!
Get timely insider information that you can use to better manage your entire logistics operation.
Start your FREE subscription today!
Latest Whitepaper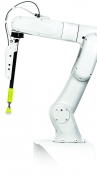 Warehouse Management Systems (WMS) / Inventory Management Technology: 6 Trends for the Modern Age
Here's how the next generation of warehouse and inventory management systems are evolving to help logistics operations operate more efficiently and improve their bottom lines in our brave, new digital age.
Download Today!
From the March 2018 Logistics Management Magazine Issue
Reverse Logistics in the "Age of Entitlement"
Logistics Management's Viewpoint on E-commerce: Leveraging available tools
View More From this Issue