Transport packaging materials of the future
Modern asked a group of packaging experts to take a peek at new developments in secondary packaging for transport and shipping and see which innovations might hold promise for improving the best practices of tomorrow.

Latest News
Gartner's 2018 Magic Quadrant names Kuebix as prominent TMS player
FTR Trucking Conditions Index is solid all around for carriers
Cass Freight Index highlights ongoing gains in shipments and expenditures
Study confirms cleanliness of corrugated shipping containers
UPS announces new additions to Marketplace Shipping solution
More News
Latest Resource
Warehouse Management Systems (WMS) / Inventory Management Technology: 6 Trends for the Modern Age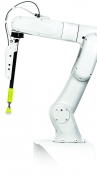 Here's how the next generation of warehouse and inventory management systems are evolving to help logistics operations operate more efficiently and improve their bottom lines in our brave, new digital age.
All Resources
By
Sara Pearson Specter
·
September 1, 2013
Today's secondary packaging suppliers are no longer content with selling pallets, containers, totes and dunnage to their customers—rather, they're working to be providers of innovative solutions. By engineering unique products with novel features, these packaging vendors aim to help companies meet a variety of goals, including reduced damage, timelier food and beverage handling, improved sustainability and overall cost savings.

"The future of the packaging industry is in efficiency," says Lance Wallin, executive director of global packaging systems at Sealed Air. "Whether it's finding more efficient designs that require less material for more protection, efficient transportation and recycling or disposal of packaging, vendors are looking for ways to do more with less, while supporting environmental and economic sustainability."
To see which products might hold promise for the best practices of the future, Modern spoke with packaging experts to take a look at a few of the recent innovations in secondary and bulk transport packaging.
Hybrid pallets
Wood remains the dominant pallet material, representing an estimated 95% of pallets in use today. But wood has its downside.
"Wood pallets are extremely strong compared to their weight by nature, but if you don't protect the blocks and the leaderboard, a forklift can easily destroy them," says Laszlo Horvath, assistant professor of practice at Virginia Tech and director of the Center for Packaging and Unit Load Design. "Plastic pallets last longer, but they are less stiff than wood and more expensive."
In response to these challenges, says Horvath, suppliers are creating hybrid pallet designs and attachments that combine the best features of each material.
An example of a hybrid pallet is offered by C&H Distributors for use in closed-loop applications. Manufactured by Relius Solutions, the 48 x 40 x 5-inch Green Line Armor pallet features oak boards encapsulated on both ends with molded recyclable plastic bumpers.
"The plastic on the ends takes the abuse from forklifts, while the wood in the middle supports higher capacities than plastic pallets can, at half the price," says Dave Caltreux, product manager for material handling at C&H. "It's still more expensive than a one-way use wood pallet, but it's so durable that it's covered by a 10-year warranty."
Also offered as a means to improve the longevity of wood pallets in closed-loop systems, United Pallet Services has developed a plastic attachment that screws on to the pallet's 40-inch sides to protect the lead boards by deflecting forklift impacts. The attachment—made of either recycled polypropylene sourced from bottle caps or virgin plastic—debuted at ProMat earlier this year.
"We engineered the pointGUARD wood pallet protector to be an alternative to more expensive plastic pallets," explains Callen Cochran, business development manager. "The plastic protector keeps pieces of wood from being broken off, reducing debris to create a safer environment and extending the life of a wood pallet by up to five times."
Cochran says the pallet protection device also boosts lift truck driver productivity. "Several companies testing the attachment in their facilities have noted that it cuts down on the number of times the forklift driver has to exit the vehicle to remove the debris caused by a misaligned forks," he adds.
New materials, construction in plastic pallets, totes & containers
Suppliers of reusable pallets, totes and containers are working on extending the life cycle and reach of their products through the combination of different materials—such as plastic with wood and metal, or additives that enhance the properties of plastics—without adding to their cost.
"The disadvantage of plastics is that they are not inherently stiff," says Virginia Tech's Horvath. "You can make them stiff by adding a lot more plastic, but that makes them extremely heavy, as well as more expensive."
In designing new products, Rehrig Pacific has taken what Trent Overholt, the company's vice president, calls a "materials agnostic approach."
"We've found, particularly for our structural products, a hybrid design is really a better fit," he says, citing the company's new edge-rackable, 40 x 48 x 5.6-inch GMA 228 block pallet that holds capacities of 2,800 pounds, even in a 2-inch flow through edge rack.
"It's a mix of polyolefin plastics with embedded metal reinforcements," he explains. "Adding the metal allows us to make the pallet nearly a half-inch shorter than most standard plastic pallets, while still replicating the structural performance characteristics of wood block pallets."
Buckhorn is applying the same hybrid design approach to the new BN4845 bulk container, says Dan Huhn, the company's new product development manager. "We've mixed a structural foam sidewall with a two-piece welded, injection-molded base to create a container that gives the best of both construction techniques," he says. "There's strength and rigidity in the structural foam side panels, but also strength and impact resistance in the base."
Suppliers of reusable plastic packaging systems are also evaluating a variety of alternative materials used in the construction of their products.
"We're looking at different materials for different applications," adds Huhn. "In the past, suppliers used polyethylene or polypropylene for all applications. But, for a cold storage or high heat application—or a facility with a lot of forklift handling where high impact resistance is important—we're investigating different variations of the base material to produce different performance characteristics."
Some additives can even be used to reduce the noise produced by the containers as they travel over conveyors, Huhn says. The modified materials don't substantially affect the cost of the products, but they substantially improve the specific performance that the application demands.
"These materials changes allow the packaging to go into applications that it couldn't go into before, such as blast freezing to -20° Fahrenheit," he says. "By using different resins and additives, now we can offer plastic reusables as a solution."
Still other material variations might help control the cost of the products themselves, says Bart Eggert, industrial product line manager at Akro-Mils. "It's not just the bottom line costs, but also the raw materials cost fluctuations associated with plastic resins such as polypropylene," Eggert explains. "We continuously evaluate other options to verify that we can produce the same performance and quality of our current products, but provide the flexibility to keep our prices stable."
In evaluating those materials, new inspirations sometimes arise—such as the broad line of clear reusable storage bins constructed of polycarbonate that Akro-Mils unveiled last year. Targeted to a variety of markets, the bins extend productivity and efficiency by giving users better visibility to the products stored within.
"Simply by being able to visually identify the product, and the amount of it, stored inside a stack of the containers without having to lift or open each one also makes it safer for users and easier to manage inventory," Eggert says.
In addition to modifying the materials and construction of reusable plastic packaging, suppliers are also adjusting their approach when presenting the solution to customers.
"We're not just selling the packaging assets anymore; we're selling business intelligence," says Rehrig Pacific's Overholt. "Reusable packaging systems are a very cost effective way to deploy technologies that bring new data about the supply chain and consumer preferences to our customers. Particularly those in the food and beverage industries, where products have a freshness date."
By embedding radio frequency identification (RFID) tags (or other available technology) on as little as 10% of a reusable secondary packaging system, the packaging itself can provide information about turn rates, utilization, environmental conditions and loss rates—and not just about the asset, says Overholt.
"For many of our customers, out-of-date inventory represents an area of potentially significant loss," he explains. "If a pallet gets misplaced, a worker with a mobile RFID reader can walk or drive through the warehouse and use that additional visibility to quickly locate inventory that is close to being out of date, and get it shipped."
Having that additional layer of technology on the secondary packaging helps a company push the product stored on or in it out to the stores in time for a consumer to still have a positive experience, says Overholt.
Inflatable dunnage materials bolster sustainability
Alternative materials and formulations are also finding their way into inflatable, film-based dunnage, says Sealed Air's Wallin.
"We've focused on significantly reducing the amount of petroleum-based resins used in our packaging film, while simultaneously improving product performance," he says. "Reducing the gauge of the film while increasing the volume of air it can hold yields both environmental and economic benefits for our customers by better protecting the contents of their shipments."
Additionally, the company has developed a variety of different film formulations to create new properties, such as inflatable cushioning anti-static material that meets military specifications, and renewable, biodegradable and home-compostable plant and mycelium-based cushions that can be molded for custom-engineered packaging solutions.
"We also help our customers' customers by communicating to them directly on the packaging how it can be properly disposed of after their use," Wallin adds. The company has implemented the Sustainable Packaging Coalition's How2Recycle label on certain materials to explain how recipients can properly recycle or dispose of the air pillows after their use.
"It really comes down to efficiency. If we can optimize the use of raw materials, our customers are much more efficient in transportation, recycling and disposal, and that's a win for everyone," he says.
Companies mentioned in this article
Akro-Mils, akro-mils.com
Buckhorn, buckhorninc.com
Center for Packaging & Unit Load Design, unitload.vt.edu
C & H Distributors, chdist.com
Rehrig Pacific, rehrigpacific.com
Sealed Air, sealedair.com
United Pallet Services, http://www.palletpointguard.com
August 17, 2016
About the Author
Sara Pearson Specter Sara Pearson Specter has written articles and supplements for Modern Materials Handling and Material Handling Product News as an Editor at Large since 2001. Specter has worked in the fields of graphic design, advertising, marketing, and public relations for nearly 20 years, with a special emphasis on helping business-to-business industrial and manufacturing companies. She owns her own marketing communications firm,
Sara Specter, Marketing Mercenary LLC
. Clients include companies in a diverse range of fields, including materials handing equipment, systems and packaging, professional and financial services, regional economic development and higher education. Specter graduated from Centre College in Danville, Ky. with a bachelor's degree in French and history. She lives in Oregon's Willamette Valley where she and her husband are in the process of establishing a
vineyard and winery
.
Subscribe to Logistics Management Magazine!
Subscribe today. It's FREE!
Get timely insider information that you can use to better manage your entire logistics operation.
Start your FREE subscription today!
Latest Whitepaper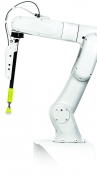 Warehouse Management Systems (WMS) / Inventory Management Technology: 6 Trends for the Modern Age
Here's how the next generation of warehouse and inventory management systems are evolving to help logistics operations operate more efficiently and improve their bottom lines in our brave, new digital age.
Download Today!
From the March 2018 Logistics Management Magazine Issue
Reverse Logistics in the "Age of Entitlement"
Logistics Management's Viewpoint on E-commerce: Leveraging available tools
View More From this Issue