Transportation Best Practices: Collaborative LTL contracting
New systems and management techniques are providing the infrastructure needed to revolutionize the LTL market. Now, shippers and carriers need to sit down and re-engineer their relationships from scratch to improve margins for both. Here's how it's done.

With process automation comes opportunities to share operational strengths that will build stronger networks at optimized costs. Shippers and carriers will have to understand the other's capabilities through transparent reporting and joint planning.
Transportation in the News
Gartner's 2018 Magic Quadrant Names Kuebix as Prominent TMS Player
STB communicates concern over service issues to Class I railroads
FTR Trucking Conditions Index is solid all around for carriers
UPS announces new additions to Marketplace Shipping solution
INTTRA expands ocean carrier network with NAMSUNG Shipping
More Transportation News
Transportation Resource
2018 Rate Forecast
Thursday, January 25, 2018 | 2pm ET
All Resources
By
Peter Moore
·
March 1, 2014
Shippers spend between $30 billion to over $100 billion per year on less than truckload (LTL) freight—the variance in this big number depends on whether or not you count multi-stop shipments as LTL moves.
Either way, LTL plays a massive role in our national supply chain network and is a critical resource for shippers that are looking to maintain flexibility in their customer service as well as cost control. But despite this lofty position, many large shippers overlook LTL in the procurement process and often consider the carriers providing the service as little more than a generic commodity.
LTL suffers this fate for a couple of key reasons. First, for many mid-size to large shippers, LTL is 5 percent to 10 percent of its total transportation spend, and the focus is on truckload and intermodal. The carrier pricing practices of offering standardized discounts, FAK rates, and simple rate tables has reinforced the generic commodity thinking.
Second, by averaging risk, mileage, dimensions, and weights, carriers have simplified pricing so that a junior member of the transportation staff, or a purchasing agent, can handle an LTL RFP. My very first traffic management job was handling LTL rates and lanes. The boss felt that even I couldn't mess up getting the biggest discount percentage off the applicable tariffs. A carrier shows their coverage area—regional or national—and quotes a discount.
Many shippers are still locked in this paradigm, but carriers are moving on—where possible. Carriers have sophisticated pricing models and know their cost to serve each customer. From insurance risk to driver delays to capacity utilization, they're measuring their customers and evaluating their relationship.
Today, shippers still make carriers respond to an RFP that asks for discounts off of an expired 1998 Roadway tariff with out-of-date zip codes. The carrier will respond if they really need your freight, but will manipulate whatever leavers (accessorials and minimums) they have to create a reasonable margin. In most cases, carriers will live with having to interact with junior procurement personnel and being treated as a commodity service—until they can replace your freight from a shipper that wants to work more strategically.
Building trust
Rather than establishing LTL contracts on impersonal RFPs and discounts off old rate tables, best practices suggest building collaboration around a nucleus of trust.
That trust is made possible through transparency and mutual knowledge of each other's operational network compatibility. Both the shipper and carrier must want the joint effort to succeed and be willing to extend the benefit of the doubt to the other, believing that they also want the same mutually beneficial result.
To start this process, the shipper needs to make a full disclosure of their network and their business cost and service objectives. Kate Vitasek, a faculty member at the University of Tennessee, refers to this as "skinny-dipping," and the rule is that the buyer (shipper) goes in first.
In their most recent book, Getting to We: Negotiating Agreements for Highly Collaborative Relationships, authors Jeanette Nyden, Vitasek, and David Frydlinger lay out the elements of a successful contract negotiation in which the objective is win-win.
The authors seem to be describing many LTL deals when they say: "Transactions are quick short-term exchanges. The deals they create are static, but of course a business environment is not. And static deals often lose equilibrium, where the deal is no longer perceived as fair by one or both parties."
In light of these ideals, it doesn't matter whether you are a shipper or a carrier. The same culture of cooperation is required regardless of the title you bear or the relative power you wield in each negotiation.
With that in mind, it's then necessary to believe that the long term gains of a "we" relationship offer greater gains to your company than those negotiated through traditional competitive approaches. However, this attitude may be difficult for some shipper negotiators to absorb.
In addition to being flexible about the creation and management of a collaborative contract, the agreement between the shipper and carrier must transcend the contract for carriage itself. The length of a contract is often artificially determined based on market conditions and risk, and assumes far more about the ongoing relationship than either party can know at the time of signing.
The relationship, and more specifically the vision statement that the relationship is based on, should replace the contract as the hinge between the partners. The two parties pledge to keep the relationship going and to make adjustments during the life of the contract to foster innovation. The contract becomes a living document.
The bottom line: Research and experience demonstrates that collaboration based upon trust results in larger margins for both parties.
Cost factors to build into negotiations
In collaborative contracting, both the shipper and carrier envision themselves sitting together across the table from their mutual challenges. The objective is to share in the benefits that they both can contribute to in optimizing cost and service factors.
Once you get past the fuel surcharge calculations it's time to get on to real controllable cost elements. Below are just five of these elements that should be a part of every working meeting on collaborative contracting.
• Service levels (damage free, information, lead times). Both parties contribute to damage free, on-time shipments. For the shipper it's proper packaging, palletizing, description, and documentation. For the carrier it's handling, routing, and data capture. Transparency as to operating practices from packing to proof of delivery will help both parties to see where improvements and innovations would pay off for both parties and their mutual
customers.
• Tendering and settlement automation. A recent study indicated that most carriers spend at least $10 to generate an invoice, and that invoicing accuracy for most carriers is well below 95 percent. Clearly there is a business case for change.
Tendering loads earlier in the order cycle would help carriers optimize equipment utilization—even if the shipper could supply a forecast a day earlier would help. If customer service representatives knew that better rates were available a day earlier or later, then shippers could provide options to their customers.
By moving to a system where the carrier holds the negotiated rates on their system open to shipper inspection and inquiry, the concept of "one number" shared by both parties can be realized. Because we have tracking data and can tell when a shipment has been delivered, the simple one-step settlement process can replace the "match-pay" process in common use today.
Tendering and settlement could be done automatically using existing technologies, and by doing so, shippers and carriers can share in the freight tendering and settlement savings.
• Dynamic rating. With process automation comes opportunities to share operational strengths that will build stronger networks at optimized costs. Shippers and carriers will have to understand the other's capabilities through transparent reporting and joint planning. A pricing model that includes variables for day-of-week, season, density, and lead-times is a start. Rigid classes—or freight all kind (FAK)—with fixed discounts needs to yield to dynamic pricing that incents innovation.
Carriers may find it advantageous to cooperate more closely with their customers by adopting a pricing scheme that works to the benefit of both. Shippers also need a flexible and easily understood pricing methodology that can be accessed from their transportation management system (TMS) software. And the shippers I have spoken to would certainly value the opportunity to optimize their transportation solutions with real-time access to the charges and options offered by their carriers.
• Insurance/release valuation. If you are using traditional NMFC classifications as a base for rates, and even more so if you have FAK, then shipper and carrier are making assumptions about insurance coverage.
Best practice is to make item valuations a part of the full disclosure by shippers, and the relative cost of cargo insurance as well as accident rates a part of the carrier's disclosure. What can follow is an open, productive discussion on who should carry what portion of the burden of coverage, how to minimize claims, and how to settle disputes quickly. For many shippers, this is an eye-opening discussion, especially as they find out that they are either over insured or paying too high a rate for redundancy.
• Driver retention. The U.S. Bureau of Labor Statistics classifies truck driving as a high-demand job and predicts an additional 300,000 job openings by 2020. The turnover rate for most firms still hovers around 100 percent, according to the American Trucking Associations, with job satisfaction just one factor keeping this number so high.
Reports of commissions awarded to current drivers to bring in fellow drivers has created a perverse incentive as drivers are attracted by friends to job hop, collecting bonuses and slight pay increases as they go along.
The Center for Intermodal Freight Studies estimates that the trucking industry spends approximately $4.8 billion a year in recruiting and qualifying experienced drivers. Thus, shippers need to fully understand this phenomenon and its impact on their rates and service.
A contract might have incentives for shippers to help retain drivers by treating them with respect, providing shipper loading, and adjusting shipping and receiving hours. Retaining skilled drivers also has the effect of pleasing the customer of the shipper with friendly, familiar delivery personnel.
• Keep the door open
To really improve service and costs, the two parties need to openly discuss the roles and responsibilities in these five key areas. As important as this initial discussion is in getting a baseline for an agreement, ongoing meetings are even more important to building a joint culture of collaboration.
For shippers and carriers in the LTL market, new applications, systems and management techniques are providing the infrastructure needed to revolutionize the LTL market. Shippers and carriers need to sit down and re-engineer their relationships from scratch to improve margins for both.
June 15, 2016
About the Author
Peter Moore Peter Moore is Adjunct Professor of Supply Chain at Georgia College EMBA Program, Program Faculty at the Center for Executive Education at the University of Tennessee, and Adjunct Professor at the University of South Carolina Beaufort. Peter writes from his home in Hilton Head Island, S.C., and can be reached at
[email protected]
Subscribe to Logistics Management Magazine!
Subscribe today. It's FREE!
Get timely insider information that you can use to better manage your entire logistics operation.
Start your FREE subscription today!
Latest Whitepaper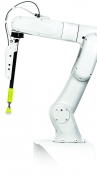 Warehouse Management Systems (WMS) / Inventory Management Technology: 6 Trends for the Modern Age
Here's how the next generation of warehouse and inventory management systems are evolving to help logistics operations operate more efficiently and improve their bottom lines in our brave, new digital age.
Download Today!
From the March 2018 Logistics Management Magazine Issue
Reverse Logistics in the "Age of Entitlement"
Logistics Management's Viewpoint on E-commerce: Leveraging available tools
View More From this Issue