Transportation Best Practices: Solving the transportation network puzzle
There's a better way to configure complex transportation networks and fill them with the right sort of hauling capacity. The caveat, however, is that the sheer size and complexity of these networks means technology is required to perform the analytics that enable harvesting the value. Here's how to get it done.

This historical chart shows resurgent cost increases in transportation. Deregulation (price-based costing) provided a once-in-an-eternity benefit from regulation (cost-based pricing); it took a generation, but we have now "eaten all the seed corn."
in the News
FedEx partners with Vecna Robotics as part of automation growth strategy
Most recent Freight TSI is strong, says BTS
AAR reports strong U.S. carload and intermodal gains for week ending March 17
Gartner's 2018 Magic Quadrant Names Kuebix as Prominent TMS Player
Meet the 2018 Modern Show Daily team
More News
By
Brooks Bentz
·
April 1, 2011
Transportation deregulation was a watershed event, but let's face it, wasn't 1980 a long time ago? We now have a whole generation of supply chain professionals who came along after the regulated era ended. But, really, when it comes to how transportation networks function, not much has changed: Freight comes in from vendors and suppliers, and goes out to customers and end users.
What has evolved is how those networks can be assembled to yield optimal results. Optimal is an overused word, but in this case it's what we seek. But how do we achieve it? Transportation has been balkanized and de-centralized in many organizations, in large part because of history:
• Companies grew through acquisition and the functions of transportation and logistics simply weren't a high priority when it came to re-engineering core processes;
• It was easier to leave things as they were than to stir up established organizations in what were frequently viewed as ancillary functions;
• Communications were fundamentally basic—telephone and FAX—which made viewing a dispersed network in a holistic manner a virtual impossibility.
But things changed at the beginning of this century. The re-engineering craze of the 1990s had run its course. Companies who bought the notion that you should focus on your core business and outsource everything else were now faced with one of Wall Street's favorite questions: "What have you done for me lately?" Those companies began the scramble to find the next round of operating efficiency.
Other things had an impact around that time. Transportation rates had taken a precipitous and sustained nosedive since 1980. While this resulted in a large number of carrier failures, it also pruned the tree of excess capacity, rates began to stabilize, and then, around 2004 to 2005 rates actually started to rise as capacity tightened.
Additionally, the notion of a small core-carrier program was prevalent throughout the 1990s and early 2000s. Companies did not have the resources or technology to manage a large amount of carriers, and this made it difficult for shippers to optimize the full capacity of a carriers network because they were working with a limited number of carriers.
Finally, the maturing of the Internet as a global communications device enabled companies to link their own networks together with their supplier and provider networks in unprecedented fashion. It took time for the enabling technology to develop the capabilities that exploit the functionality of the Internet, but the supply chain world is changing radically.
What this means for shippers and consignees, those who consume significant amounts of transportation capacity, is that there's a new—and better—way to configure complex networks and fill those networks with the right sort of hauling capacity. The caveat, however, is that the sheer size and complexity of these networks means technology is required to perform the analytics that enable harvesting the value.
What is Expressive Competition?
The basic theme is actually fairly simple: Carriers and transportation service providers either own or have access to a set of expensive assets. If you view this set of assets as relatively fixed, at least in the short run, everyone in the game has a network of capacity, typically expressed in terms of the lanes they either serve or desire to serve.
The best interest of the carriers is served in putting as much revenue-generating freight in their network as possible so that the capacity is consumed and the assets achieve the highest possible level of utilization. That makes for efficient network operations, the best operating cost characteristics, and the ability to offer the most competitive pricing and still be profitable: It's the perfect competitive scenario.
As a consumer of transportation capacity, those who control freight spend—the shipper or consignee—has a vested interest in facilitating this scenario. By utilizing your service provider's assets as fully as possible, you aid them in reducing their operating costs, which in turn allows them to price more competitively. This is a textbook method for taking costs out of the supply chain.
Fundamentally, it is just exercising good common sense. What's more efficient?
Having one carrier delivering inbound product and another taking outbound product, or utilizing the same carrier for both legs of the move? Of course, freight flows don't always line up in a neat and orderly fashion.
Historically, many buyers of freight capacity basically said to their carriers: "I have lots of freight, so you need to give me discounted rates to get it." And, post-deregulation, this worked flawlessly as inefficient and financially weak providers simply vanished when they couldn't sustain lower pricing levels.
When capacity began to tighten in 2004-2005—many will remember photos of 100 ships awaiting berthing space at LA/Long Beach, driver shortages, and few rail cars—things began to change and rates began to rise. This was a new phenomenon. Not since before 1980 had anyone seen such a thing.
A new approach was needed. The trick in all of this revolves around what is known as "Expressive Competition." This is based on a simple concept: Service providers know better than anyone where they have excess capacity to fill. In the past, buyers put out requests for rates, usually in discreet bits, frequently by plant, region, mode, and direction (inbound, outbound, etc.)
This was because these exercises needed to be managed in bite-sized chunks due to sheer size and complexity. This left the service providers woefully under-informed about what was really needed, which led to responses that were incomplete, misdirected, or disadvantageous to one or both parties. It was also difficult for shippers to analyze bids and compare apples-to-apples rates as pricing may have reflected different insurance levels, fuel surcharges, and accesorials paid.
In the world of Expressive Competition, the buyer can expose information about the entire network of freight flows however they chose to define it. This allows the service providers to look at those flows and map them efficiently to their own needs. This in turn leads to more competitive pricing because the whole network becomes more operationally efficient. Largely gone are the carriers who have to "take the bad with the good." Untenable economic models are unsustainable for very long, and service providers stuck with bad deals simply wear out on them and either abandon them or serve them poorly, which is not good for either party.
With Expressive Competition, the aim is achieving a basic level of harmony that puts together: The right freight, with the right carriers, for the right service, at the right price.
When done thoughtfully and holistically, the resulting network is cost-effective and sustainable—profitable for buyer and seller alike.
Re-engineering the process
Interestingly, a relatively small percentage of transportation consumers use this approach. In a recently conducted Accenture survey, only 30 percent of the respondents said they employed some sort of procurement application. That means that 70 percent still conduct this part of their business in a less-than-efficient manner and will inevitably sub-optimize results. Clearly, opportunities for substantive improvement abound.
There are many reasons organizations focus on simply trying to get better rates or forestall increasing them. They do not view transportation as a network or portfolio of services that, more often than not, are interconnected and interdependent. For some, it's simply not a priority. Freight is too small a percentage of cost of goods sold (COGS) or is viewed as a necessary evil rather than something to be managed strategically. Also, freight services are often locally or regionally managed, which makes a holistic approach difficult from both a cultural and data management standpoint.
Empirically, it makes sense to buy transportation services centrally so as to aggregate volume, market power, and influence. But, this only works if the organizational structure and systems exist to support such a strategy.
The way we approach this type of activity can be characterized more as business process re-engineering, of which freight sourcing is a key part, rather than simply running a bid to get better rates.
We suggest re-engineering the contracting process so it more fully encompasses commercial terms, in addition to the typical legal and risk mitigation provisions.
Our team also prescribes standardizing and simplifying basic elements of transportation services. Many companies are dealing with complicated and arcane practices that frequently bear the residue of the regulatory era. This make them difficult to manage effectively and too often exposes the buyer to unforeseen charges relating to obscure rules and provisions. We seek to put a standard, preferably modular contract in place that is flexible enough to cover multiple modes. The overall goal is to embed all of the applicable commercial terms in the agreement and avoid obscure "omnibus" provisions, which invoke tariff references that may not be easily or readily discovered.
We do that by clearly stating common-sense and fair business rules and requirements that all can abide by; establishing a commonly agreed set of accessorial charges so that it's clear when they apply and what they are for; developing a fair, equitable and standardize fuel surcharge mechanism, so that all carriers can clearly see what the deal is before they submit pricing; and finally setting forth clear and standard payment terms and conditions, with an eye toward simplifying and standardizing the process so payment can be made accurately and timely the first time.
We execute this process through an advanced, web-enabled, automated RFI/RFP process that is less about exhausting a carrier's patience­—filling out reams of useless and unused information­—and more about providing a complete picture of the buyer's business and what is being sought. This new process offers specific, detailed information to enable potential serving carriers to present an informed and accurate response and avoid having to go back an re-work the process a few months into the new network operation.
This is done by conducting a holistic, multi-modal, web-enabled sourcing event using leading-edge optimization technology for Expressive Competition. From that, we work jointly with our clients in developing an optimal solution that aims to be a solution of right freight, right carriers, right service, right price and focusing on a solution set that can be implemented and sustained.
Putting all of this together into a seamless, well-orchestrated program-approach to transportation management yields effective service networks that are profitable for buyers and sellers, which are then sustainable when they are operationalized. In the final analysis, this becomes a much less disruptive, much more systemic way of efficiently operating complex transportation networks.
April 19, 2011
About the Author
Brooks Bentz Brooks Bentz is a Partner with Accenture, Scott Fata and Margaret Tedlie are Senior Managers in the North American Fulfillment Practice in Supply Chain Management
Subscribe to Logistics Management Magazine!
Subscribe today. It's FREE!
Get timely insider information that you can use to better manage your entire logistics operation.
Start your FREE subscription today!
Latest Whitepaper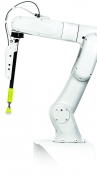 Warehouse Management Systems (WMS) / Inventory Management Technology: 6 Trends for the Modern Age
Here's how the next generation of warehouse and inventory management systems are evolving to help logistics operations operate more efficiently and improve their bottom lines in our brave, new digital age.
Download Today!
From the March 2018 Logistics Management Magazine Issue
Reverse Logistics in the "Age of Entitlement"
Logistics Management's Viewpoint on E-commerce: Leveraging available tools
View More From this Issue