Transportation Best Practices/Trends: 3 rules to change 3PL contracts
Our "Pricing" columnist contends that it's time for shippers and their 3PL partners to fundamentally change their approach to contract creation in an effort to yield more sustainable relationships.

Peter Moore
·
September 1, 2012
At a recent industry workshop on third-party logistics provider (3PL) contracting, there were about a hundred participants split evenly between buyers and suppliers of services.
The desired outcomes of the buyers of services included learning how to increase transparency to costs and further drive efficiencies across their supply chain organization. On the flip side, the 3PL participants wanted to know how to engage the C-level shipper executives and put themselves in a better position to add value to their customers and be viewed as less of a commodity.
Within weeks of that meeting we were asked to review a current multi-year contract between an industry-leading manufacturer and the 3PL in their largest market. This was a chance to apply the combined ideas of "vested outsourcing"—a hybrid contracting model with mutual profit improvement built in—and what we learned in the workshop to improve this critical relationship where the shipper was asking if it was time to put the deal back out to bid after only three years.
Like many shippers, they were frustrated with the lack of innovation and risk-taking on the part of their 3PL. Previous studies lead by Georgia Tech have identified that after an initial contract period a major gap in expected capabilities—particularly in technology and visibility—often emerges in a majority of 3PL contracts.
When the "honeymoon" ends there seems to be just a transaction-based relationship, even though the intent was to drive innovation and expand capabilities. Far from getting to talk to the C-level execs, the 3PL often finds that they are marginalized even from their counterparts in the buyer's supply chain organization and frustrations run high for everyone involved.
We looked at a number of deal reviews and have read dozens of contracts. Workshops and interviews with buyers and providers bear out a few things. First, 3PL contracts should not be based upon expanding traditional warehousing and/or transportation contracts.
Second, 3PL services are in a unique position to be transparent and to clearly articulate quantitatively the value they add through innovation. Third, shippers and 3PLs need a new contract structure that is a hybrid of performance-based contracts and business partnership agreements.
The result of this new approach for the buyer of 3PL services is to reduce anxiety about the performance/price ratio. Transparency, incentives, and metrics tied to business outcomes will encourage innovation while ensuring high levels of daily performance. This fresh way of thinking also provides opportunities for the 3PL to move "up market" through demonstration
of value to the customer's executives.
On this second point, I can remember getting a call as a 3PL founder from the CEO and CFO of my largest customer. They wanted to invite my key team members to lunch in their executive dining room to thank us for delivering the highest return on investment of any initiatives at the company that year. The message here for 3PLs is clear: Do it right and you don't have to worry about the C-level sales calls—they will call you.
Three rules for change
The research that created vested outsourcing identified two major categories of requirements for a successful contracting experience for both buyer and seller.
First, there needs to be compatibility and trust between the two organizations, or a collaborative open relationship. The relationship can be tested through tools developed by Professors Ledlow and Manrodt of Georgia Southern University that measure trust, innovation, communication, team orientation, and focus at the individual and the organizational levels. With a good reading on strengths and weakness in these attributes of the relationship an agreement can be designed to leverage the relationship.
Second, a new agreement structure is needed that includes a "master services agreement" that covers the legal elements and properly structured business requirement attachments that address the key parts of a living, breathing, and easily modified agreement. Successful agreements include a statement of intent, clear desired outcomes, a statement of objectives, how the business will be governed, and a flexible pricing model.
When applying the five rules and 10 elements of a vested deal, we have learned that 3PL contracts benefit from some specific provisions. We will examine several of these and then point out some common failings by 3PL buyers in outsourcing logistics-related services.
Develop a win-win business model. A business model is based on achievement of desired outcomes—not based on performing transactions. Establish and maintain through the contract a true "partnership" mentality with a desire to develop a "win-win" business model.
The new business model is based on mutual self-interest. Both parties need to spell out their business goals including a profit margin for the 3PL. When outsourcing logistics, you need to think beyond the short-term bottom line and keep in mind that the 3PL needs to make investments in people, equipment, and process redesign that require an attractive rate of return commensurate with their risk.
Unfortunately, many shipper executives view outsourcing as a quick-fix solution to resolving balance sheet or labor problems. The danger in focusing on the cheapest offer is that it inevitably leads to tradeoffs in quality or service—and especially in the willingness and ability of the 3PL to implement innovative solutions
For the 3PL, it's necessary to break some old business models or paradigms. A common one is the paradigm that says you always get paid back in one year. This old paradigm can kill the 3PL's ability to "wow" the buyer executives with your commitment to their success through new technology and equipment they need but that they would never spend capital on.
Develop a new pricing model. The first requirement of an effective pricing model is that it's jointly developed and not a spreadsheet designed by procurement that 3PLs fill in during the RFP process. Pricing comes after down-selection and is based upon principles of transparency, reward for innovation, and allocation of risk to the party best able to mitigate the risk.
While there is no "typical" 3PL contract, the ones that seem to work best have been cost-plus or fixed fee for routine tasks at a less than spectacular margin and the opportunity to make 3 times or 4 times average margins only through delivery of innovative solutions that help achieve that desired outcomes. The prioritization of innovations comes from the business model that clearly states desired outcomes; and as we will discuss, innovation ideas should be explored jointly and the value of the improvements shared.
Governance. The critical difference in a new 3PL relationship is transparency, not just in costs but also in performance measurement. First, everyone uses the same numbers. Second, there may be lots of operating metrics, but just a few relationship metrics focused on the desired outcomes.
For example, if a desired outcome is that the 3PL will enable the expansion of the buyers business into western Canada then the executives of the two companies need to share information about that expansion progression and not worry about two shipments that were an hour late last month.
This means that the stakeholders who participate in governance meetings should change by level or function, and the senior meetings, often quarterly business reviews, need to include business people from across the buyer and provider organizations.
When viewing the long list of ailments that the University of Tennessee research found in many outsourcing deals, three have been found to be particularly common in 3PL contracts. We've labeled them A-O-Z.
A) The Activity Trap: Traditionally, companies purchasing outsourced services have used a transaction-based model where the service provider is paid for every transaction—regardless of whether or not it is needed.
Businesses are in business to make money and providers of outsourcing services are no different. The more transactions they perform, the more money they make. There is simply no incentive for them to reduce the
number of non-value-added transactions because it would result in a reduction of revenue. Make sure your outsourcing agreement is not based on pushing the cash register button every time a specified activity is performed, especially when that activity is not value added.
O) The Outsourcing Paradox: This ailment typically begins with the "experts" at the buyer developing the "perfect" set of tasks, frequencies, and measures for the engagement of a service provider. The result is an impressive document containing all the possible details on how the work is to be done.
At last, the perfect system, correct? However, this "perfect system" can actually sow the seeds of failure of the outsourcing effort. The reason: It's the company's perfect system, not one designed by the provider of the services who's supposed to be the experts at getting the job done.
The most visible example of this paradox at many 3PL warehouses is the multitude of order/shipping systems we find in the 3PL's customer service area. In order to keep things simple for themselves and to not commit to integration with a 3PL, shippers often insist that the 3PL install their software on dedicated machines with customized labels and documents to manage orders.
This requires, at a minimum, double data entry and dedicated space, special instructions, and unique processes opening the door to service failures and precluding optimization of resources—the very reason the management of logistics is outsourced.
Z) Zero Sum Game: Buyers that play this game believe, mistakenly, that if something is good for the 3PL provider then it's automatically bad for them. Many organizations fail to understand that the sum of the parts, when combined effectively, can actually exceed the whole.
Dr. John Nash's Nobel Prize winning research commonly referred to as "game theory," proved this. The theory's basic premise is that when individuals or organizations play a game together—or work together to solve a problem—the results are always better than if they had played against each other or worked separately.
Stand back a moment
These lists of needed elements and common ailments are by no means exhaustive. What we have found,
however, is that in most discussions these subjects frequently come up.
To stand back a moment, let's understand that the global market is changing many of our jobs. As supply chain professionals we now need to lead a network of customers and providers in a new way of interacting. Each part of our extended network or supply chain, whether it's a buyer or provider of services, will want to protect his or her interest.
Getting the combined buyer and provider network to work for the good of all has to also be in their own business interest. It's critical to the success of all that the service providers' entrepreneurial capabilities and potential for innovation be encouraged. After all that is why we are outsourcing.
As Dr. Nash postulated and the recent research out of the University of Tennessee demonstrates, we can build a relationship by first confirming compatibility and trust and then leveraging that to create a written code of economic behavior to enable wealth creation across our network while delivering extraordinary service to our mutual customers.
Peter Moore is a member of the program faculty at the University of Tennessee Center for Executive Education, Adjunct Professor of Business at the University of South Carolina Beaufort, and partner in Supply Chain Visions, a consultancy ([email protected]). Steve Symmes is a senior consultant at Supply Chain Visions and is a certified deal architect in vested outsourcing ([email protected]).
September 17, 2012
About the Author
Peter Moore Peter Moore is Adjunct Professor of Supply Chain at Georgia College EMBA Program, Program Faculty at the Center for Executive Education at the University of Tennessee, and Adjunct Professor at the University of South Carolina Beaufort. Peter writes from his home in Hilton Head Island, S.C., and can be reached at
[email protected]
Subscribe to Logistics Management Magazine!
Subscribe today. It's FREE!
Get timely insider information that you can use to better manage your entire logistics operation.
Start your FREE subscription today!
Latest Whitepaper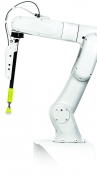 Warehouse Management Systems (WMS) / Inventory Management Technology: 6 Trends for the Modern Age
Here's how the next generation of warehouse and inventory management systems are evolving to help logistics operations operate more efficiently and improve their bottom lines in our brave, new digital age.
Download Today!
From the March 2018 Logistics Management Magazine Issue
Reverse Logistics in the "Age of Entitlement"
Logistics Management's Viewpoint on E-commerce: Leveraging available tools
View More From this Issue