Transportation Best Practices/Trends: Building air cargo relationships
With the ongoing consolidation of air carriers, shippers are growing concerned about losing old relationships while having to forge new ones. Fortunately, freight intermediaries are helping them stay on course.

Patrick Burnson, Executive Editor
·
June 1, 2012
With the recent Southwest/AirTran merger, and the possible merger of U.S. Air and American Airlines, capacity and service issues are causing many shippers severe discomfort. Freight forwarders, however, say that this disruption can be mitigated with collaboration and ongoing strategic planning.
"We are confronted with a dual-edged sword," says Washington, D.C.-based Airforwarders Association (AfA) Executive Director Brandon Fried. "In one sense, we don't want to lose American because it may mean fewer choices. But on the other hand, a merger with U.S. Air could provide more efficiency on the routes they serve."
According to Fried, Southwest is now promising to deliver "vastly superior" domestic service than it had in the past, and with economies of scale that will save shippers money. "But in the end," he says with a little chuckle, "we can't really compete with the other modes on rates. When you are buying space on an aircraft, you are paying for value and time-savings that other carriers can't provide."
And because more than 80 percent of air cargo is managed through freight intermediaries, relationships matter more than ever before. Christopher Connell, president of Commodity Forwarders, Inc. in Los Angeles says that going directly to the carrier is not an option many shippers will make.
"Mergers are nothing new in our business," says Connell. "We've been through United/Continental; Delta/Northwest; and KLM/Alitalia deals in the recent past, so we expect a few minor hiccups during the transition. But the long-term benefits are worth it."
For Connell, the upside has been better attention from air cargo providers who now have cash flow and a stable workforce. He observes that unhappy employees can severely damage an airline's brand, and impair operations.
"No forwarder can afford a service failure," says Connell. "This is especially true with perishable cargo. Given the time-definite nature of our business, we only partner with the most reliable carriers."
Despite the ongoing merger and acquisition activity in the air cargo sector, he's not particularly worried about competing directly with a specialized carrier. Connell notes that asset-based transportation providers are not as nimble or as responsive as intermediaries capable of brokering services on both ends of the movement.
"Tripartite agreements now provide us with ways to bring value-added services, like security screening and consolidation," Connell says. "And on the trucking side, we can bring considerable economies of scale."
At the same time, however, Connell concedes that some airlines are selling their tracking and tracing capabilities "quite aggressively," and seem to be gaining share in Latin American markets. "Some shippers prefer working with air carriers if they can 'float their inventory' using sea-air strategies," Connell says. "But we don't see this as a major threat."
Richard Fisher, president of the airfreight forwarding company Falcon Global Edge, admits that he's lost some customers who preferred to work directly with the airlines. "But most come back," he says. "While airlines can be competitive on domestic moves, international shipments pose more security challenges. That's where a forwarder can really help."
Caveat emptor
Because sending products from one international destination may mean working with a multitude of carriers, requirements, and legalities, shippers are advised to make a checklist before committing to a relationship with an intermediary.
For Leman (Chip) Bown, Jr., managing director of regulatory compliance at FedEx Trade Networks Transport & Brokerage, that means sticking what he calls the "five 'P's."
"Prior planning promotes positive performance," says Bown. "When choosing a logistics intermediary, shippers have the challenge of selecting a provider that best meets their specific needs. This can be accomplished by planning ahead and using an international checklist to obtain the details needed to make an informed decision."
Bown, who is a member of the National Industrial Transportation League (NITL) Board of Directors and Chair of the Air Transportation Committee, notes that a freight forwarding service generally provides one or more estimates to the client along with advisement, when necessary.
"Considerations that affect price will range from origin and destination to special requirements, such as refrigeration or, for example, transport of potentially hazardous materials. Assuming the client accepts the forwarder's bid, the freight is readied for shipping," says Bown.
But that does not mean the shipper should relax.
"It's important to remember that the shipper will also have reporting responsibilities to the U.S. government as the exporter of record," says Bown. "While a forwarder can perform the filing service, it is the shipper that must provide the information."
Data deficiencies can also delay air cargo shipments. Some common examples would be data and documentation lost in translation between languages, or data simply lost by incompetence.
Forwarders also frequently employ customs specialists to manage international shipments, including export and import declarations. Because freight forwarders act as authorized agents with power of attorney for clients, most have accounting and legal staff to ensure compliance with interstate and international regulations. The forwarding company collects and consolidates all carrier and supplier billing, bills the customer, and distributes payments to individual carriers and suppliers.
Andrea Appell, director with international compliance consulting firm BPE Global, says an air cargo forwarder must be charged with protecting a shipper's brand as well.
"The forwarding team that a shipper chooses should be based on how well they ensure license management," says Appell. "This is especially true when it comes to penetrating a new market or launching a new product."
Appell adds that badly calculated taxes and slow response to Customs officials are among the most common forwarder pitfalls, but that value can be added by addressing these concerns as soon as they surface.
"Having done that," Appell says, "shippers can use compliance as a competitive advantage by adding value to the collaboration."
Peter Gatti, executive vice president of the NITL, also suggests that shippers do considerable diligence before even starting the dialogue. "The League really helped initiate this kind of policy in the early 1990s with the Tripartite Shippers' Group," he says. The group now has now evolved into the Global Shippers' Forum.
Gatti notes that air carriers have long been organized on a global basis to ensure that their views have been heard by national and international policy makers and to communicate established policies, laws, and regulations back to their respective memberships. "However, shippers' views are also crucial to the international dialogue that must take place if effective policies are to be established that balance the economic, commercial, and environmental concerns of society," Gatti says.
With this in mind, all air cargo stakeholders seem to be in agreement that the open exchange of ideas and market intelligence goes a long way to taking the risk out of doing business during this period of upheaval—and that industry bonds will be strengthened as communication is nurtured.
June 19, 2012
Latest Whitepaper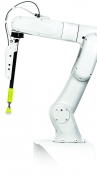 Warehouse Management Systems (WMS) / Inventory Management Technology: 6 Trends for the Modern Age
Here's how the next generation of warehouse and inventory management systems are evolving to help logistics operations operate more efficiently and improve their bottom lines in our brave, new digital age.
Download Today!
From the March 2018 Logistics Management Magazine Issue
Reverse Logistics in the "Age of Entitlement"
Logistics Management's Viewpoint on E-commerce: Leveraging available tools
View More From this Issue