Transportation Best Practices/Trends: Private fleets master their destiny
Despite the related costs and increasing complexity, private fleets enable operators to control their own destiny at a time when the trucking market is bracing for yet another capacity crunch.

John D. Schulz
·
April 1, 2013
Operating private fleets has never been easy. In fact, many analysts would contend that it's more complex and time-consuming today than ever due to the increased regulatory scrutiny that all trucking fleets—for-hire and those corporate private fleets—are facing.
Whether it's the government's Compliance, Safety, and Accountability (CSA) enforcement effort crackdown to rid the industry of unsafe drivers, increasing regulations covering air pollution standards, or a possible decrease in the hours of service a driver can operate, trucking operators have never faced a more confusing array of rules and standards.
But even with all these entanglements, the $268 billion private fleet market is thriving. According to ACT Research, a firm that specializes in tracking fleet size and distribution, private fleets make up 38.6 percent market share of the overall $563 billion trucking industry revenue pie. That's because private fleets have been able to adapt to changing market conditions in the deregulated market place.
Today private trucks make up about 48 percent of the total Class 8 truck fleet, a percentage that has remained fairly the same since 1998, according to the National Private Truck Council (NPTC), the private fleets' voice in Washington. Today there are more than 200,000 private fleets, and 60 percent of those expect continuous growth in the upcoming years.
Gary Petty, president and CEO of the NPTC, says the days of the "Rip Van Winkles"—those private fleet managers who have been asleep through all the industry's myriad changes—are gone from the market place. Today's private fleet specialists are a cadre of industry expertise, able to juggle several roles while managing a private fleet that often "doubles" as a for-hire carrier to handle backhauls and other revenue loads.
First, a little history lesson is useful. Private trucking has evolved from a restricted, anti-free market environment to one today that fully competes in the economically deregulated market place. Before the Motor Carrier Act of 1980 deregulated trucking, there often had been a conflicting and disruptive relationship between for-hire and the private fleet/shipper community. Private fleets had been prohibited from having their own for-hire authority and from using multiple leasing and third party logistics service providers.
And as hard as it may be to believe now, for-hire contract carriers were once prohibited by the Interstate Commerce Commission from having more than eight shippers as customers. By the mid-1990s, trucking had become a completely free market environment, and private trucking has reflected that metamorphosis.
"The focus today is on best practices, optimal utilization, and ever-higher standards of performance," Petty says.
And don't forget capacity. Private fleets control their own destiny at a time when the market is about to slog through yet another capacity crunch. The American Trucking Associations' advanced seasonally adjusted For-Hire Truck Tonnage Index increased 2.9 percent in January after jumping 2.4 percent in December. Tonnage has surged at least 2.4 percent every month since November, gaining a total of 9.1 percent over that period, feeding shippers' anxiety.
In fact, the capacity shortfall is projected to peak late this year, with perhaps as many as 130,000 additional trucks needed to handle freight demand from a humming economy. The bottom line is simple: Companies with private fleets will be masters of their own destiny.
That explains why a "who's who" of U.S. corporate giants has chosen to operate sizeable private fleets. PepsiCo (16,696 tractors), Coca-Cola (8,060), Sysco (7,618), Wal-Mart (6,142), US Foods (5,296), Halliburton (4,301), and Nestle (2,902) are some of the largest private fleets, according to NPTC figures.
Analyst Kenny Vieth, president and chief analyst of ACT Research, understands why. He says that with shippers facing the oncoming capacity crunch, trucking rates inevitably are going up. Shippers will either have to increase the size of their private fleets or pay more for transportation in the for-hire market. He adds that it's clear that economics will be driving this market for the foreseeable future. "The (new truck) market is credit-constrained," Vieth says.
In the current soft economic environment, it's been very difficult for truckers to realize peak level profitability, Vieth says. Because of that, credit is still not flowing to all carriers wishing to add to their fleet size. As the economy starts to strengthen in areas that produce a lot of domestic freight, shippers and manufacturers could be looking at a capacity shortfall.
"Those with assets are going to be much better insulated from rising costs in the market place," Vieth concludes. Now, let's take a look at how some private fleet operators are shielding themselves from the pending capacity crunch.
Issues abound
As with their for-hire brethren, the key to a sustainable private fleet is to optimize capacity, mitigate costs, and get as much value and volume out of the rolling stock as possible. Demand for this optimization will grow at more accelerated rates in the future, fleet managers say.
"The best and most efficient private fleets are constantly being challenged to justify their operations," says NPTC's Petty says. "There is more scrutiny on every load and every lane."
Dan Van Alstine, who runs the dedicated operation for Schneider National (the nation's second-largest truckload carrier) sees the dynamic between private and for-hire fleets nearly every day. "Private fleet conversions are very emotional," Van Alstine says. "You still maintain control whether your name is on the side of the truck or your former workers are driving the truck. We've advanced our thinking as an industry. Solutions can be created where you don't give up control and still get benefits of size and scale."
Because of this, there is a nearly constant shifting from private fleets to for-hire service on certain lanes. Some 70 percent of private truckers have for-hire operating authority for backhauls. The key, private fleet operators say, is service. When top-notch service is required, private fleets more often than not can justify their costs.
"It's a value proposition," Petty says. "In a nutshell, private fleets are creating differentiating value that customers can see and experience, particularly where competition on product and services are common across the line of competitors. If three companies are selling the same type of hammer and competing on price, that hammer is likely to be the same—but how the hammer gets there and at what cost…that's the big plus."
Truck drivers are also a huge part of that equation. "When the driver is known by name—and missed when they're on vacation—he or she becomes more than just a driver," Petty says.
Driver turnover in the private sector is about one-tenth what it is in for-hire trucking. During a recent quarter, driver turnover in the for-hire truckload sector reached 106 percent—the highest level since 2007. Driver pay, working conditions, and fringes are considered much better in private trucking.
"The low-cost, long-haul truck driver over the next 10 years to 15 years will be a fading breed of dinosaur," Petty predicts. "The demands of regulations, CSA, higher scrutiny of drivers will all make it harder to churn and burn bodies in and out of the doors. Drivers are going to cost more, and there's going to be more accountability and technology that will assure that will happen."
Bill Hartman, mobile unit fleet director for NEP Broadcasting, operator of the largest fleet of mobile television broadcast units and production studios in the world, and the former private fleet manager for GNC Nutrition, says that the complexity of increased regulations and driver recruitment and retention are the biggest challenges facing private fleets.
Federal and state regulations such as hours of service and air quality regulations are requiring companies to spend more to comply or try to get exemptions if possible, Hartman said.
"These regulations will continue as more states realize that they can subsidize their coffers with money (from fines and infractions) from this industry," says Hartman. Increased regulations will make potential drivers re-examine their career choice, he adds. That may cause drivers to exit the industry and, in turn, exacerbate the driver shortage—which is forecast to hit as many as 150,000 in the
coming years.
How the best private fleets work
The best private fleet operators say the "must-haves" for operating a successful private fleet are support of upper management, a first-class fleet management team that understands best use of private fleets, and state-of-the-art data collection.
A recent NPTC survey found about one in three private fleet operators say their fleets are more cost efficient than for-hire carriers, and a whopping 88 percent say that they provide consistent and high quality customer service.
The survey also reveled that many private fleets actually operated what's called a "blended" operation—part private and part for-hire. Advocates say that the key to operating a long-term, successful private fleet is always testing business models as demand levels and conditions change.
"The private fleets of old were always saying they were going to hang on to as many trucks and drivers at all cost," Petty says. "Now the more successful private fleets are testing efficiency on every run, every lane."
Today, onboard technology allows companies to track drivers on a per minute or per mile basis. Drivers are held accountable not just for on-time delivery, but truck miles per gallon and optimization of loads. Drivers are being benchmarked against one another by using metrics such as hard braking, out-of-route deliveries, sudden acceleration, and violations. Technology has raised the bar and allowed fleets to reward drivers for good behavior.
Gary Strausbaugh, vice president of transportation for Mennel Milling Co., a 127-year-old company founded in Fostoria, Ohio, operates 11 grain elevators and five flour mills in several states serving clients throughout North America. MMC Transport Inc. is the transportation and distribution division of the company, which includes a private fleet of 64 power units, 147 trailers, and 59 drivers. In addition, Mennel owns several dozen rail cars for grain and flour distribution. Class 8 Truck Repair, another vital division of Mennel Milling, operates as a full-service equipment maintenance and trailer wash bay facility in Fostoria.
MMC recently ordered new tractors with 11-liter and 13-liter engines to improve fuel economy. Along with the smaller engines, it's using automated transmissions with the engine parameters set for fuel economy, while the van trailers on order are equipped with skirting to aid in fuel usage.
"We're trying to reduce the driver influence on the fuel economy of the trucks, and we're continuing to train drivers on the best fuel economy practices," says Strausbaugh.
On the operations side, Strausbaugh says MMC uses McLeod TMS software that interfaces with the private fleet's computer system to automate the back office as much as possible. This will allow MMC to keep its head count down and its efficiency up.
NEP's Hartman adds that he believes in giving drivers as much information as the company will allow concerning items such as financials, goals, policy changes, and expectations that are needed to improve the company's bottom line.
"If they understand the goal and the results of their labor then they will start to make a better effort to become even more productive," says Hartman. "If things are done correctly, then the drivers pay will potentially increase, and this will help current drivers recruit other drivers to your business and retain staff."
That's part of the value proposition that NPTC's Petty says only private trucking can provide. "Everybody has trucks, everybody has drivers, and everybody has the latest technology," says Perry. "We create a differentiator. We make the customer experience better. It's that bend-over-backwards principal of customer service that we're willing to do that creates the competitive advantage."
April 4, 2013
About the Author
John D. Schulz John D. Schulz has been a transportation journalist for more than 20 years, specializing in the trucking industry. John is on a first-name basis with scores of top-level trucking executives who are able to give shippers their latest insights on the industry on a regular basis.
Subscribe to Logistics Management Magazine!
Subscribe today. It's FREE!
Get timely insider information that you can use to better manage your entire logistics operation.
Start your FREE subscription today!
Latest Whitepaper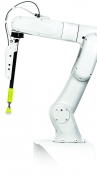 Warehouse Management Systems (WMS) / Inventory Management Technology: 6 Trends for the Modern Age
Here's how the next generation of warehouse and inventory management systems are evolving to help logistics operations operate more efficiently and improve their bottom lines in our brave, new digital age.
Download Today!
From the March 2018 Logistics Management Magazine Issue
Reverse Logistics in the "Age of Entitlement"
Logistics Management's Viewpoint on E-commerce: Leveraging available tools
View More From this Issue