Transportation Best Practices: Savvy logistics managers are rethinking 3PL contracts
In this new era of collaboration, some third-party logistics providers (3PLs) are working with enlightened shippers on a new approach rooted in recognition that better logistics management can have a direct impact on the bottom line for both parties. Here's one example of how it's being done.

Peter Moore
·
September 1, 2013
In conferences and candid discussions, third party logistics provider (3PL) executives have shared their desire to be more strategic with their customers in an effort to add significant value to the relationship.
However, 3PLs are all too often seen by shipper organizations simply as a way to reduce the cost of managing a necessary, but not a terribly interesting part of their business. Some 3PLs are beginning to work with enlightened shippers on a new approach rooted in recognition that better management in logistics can have strategic implications to the shipper's business.
For example, last year, Grocery Haulers Inc. (GHI), a leading food transportation 3PL, began a concerted effort to change its
relationship with a current customer, a major food producer. GHI was providing contract carriage and extensive third-party transportation management under multiple agreements at multiple locations for this shipper. The work involved both outsourced fleet operations and the management of common carriers in the dynamic business of fresh food delivery.
Like many 3PLs, GHI team knew they could add even more value to the shipper's operations, but the contracts they had did not encourage continuous improvement and innovation.
With several dedicated carriage, fleet, and transport management contracts coming to an end, GHI and the shipper engaged the authors through Supply Chain Visions, a logistics management consultancy, to take them through a process together that would yield a new, long-term master agreement based on "vested" principles.
Simply put, the vested approach preaches a best-in-class, transparent relationship based upon mutual goal setting and the elimination of nonproductive tactics, habits, and tribulations. "Vested has not only afforded us an opportunity to create a win-win opportunity with our customer, but also with ourselves," says Marisol Culley, chief administrative officer of GHI.
Getting started
The first step was for the joint shipper-3PL team to perform a compatibility and trust (CaT) survey as a part of a current deal review process to discover if they had a good working relationship at all levels of the companies. "The review provided welcome perspective from the day-to-day business relationship and allowed the parties to decide to cement the relationship further by focusing on discrete areas to improve," says Mike O'Malley, vice president of engineering and operations at GHI.
According to O'Malley, one of the most valuable lessons of a current deal review is the exercise of reviewing the state of the relationship first independently, through self-assessment, and subsequently with customer and service provider representatives together at a day-long retreat. For GHI, the authors found that the survey revealed that GHI continued to be a good fit with the shipper, but that the new agreement would have to have a strong governance component and a mutually beneficial pricing component to drive continuous innovation.
"The process underscored the value that we have always placed on having a transparent relationship with our customers" says Mark Jacobson, president of GHI. "Vested is not an off-the-shelf solution. It requires the parties to spend time and resources exploring solutions to their existing relationship."
Supply Chain Visions serves as a center of excellence for vested way resources and was able to provide access to templates as well as draft language as certified deal architects (CDAs) knowledgeable in vested methods. The joint business team comprised of GHI and their customer counterparts in logistics operations, legal, finance, and sales.
Encourage innovation
The first area of focus was to encourage innovation on both sides of the new agreement. O'Malley and the GHI team described the process with the customer as "an investment in our collective futures by reaching our mutual goals and objectives."
One concrete example is the commitment by both parties to engage two full-time "continuous innovation managers" to focus on the desired outcomes to be best in class and drive costs out of the system. This investment decision, made by both companies, was the result of a realization that they needed to keep full-time attention on innovation including data analysis, freight market trends, as well as equipment utilization.
The innovation managers are now a part of a new governance structure designed to keep the two companies aligned over the length of the contract. As a vested agreement has most of the business arrangement outside the master services agreement (MSA) in schedules and exhibits, the joint business team is able to manage and amend language as needed to keep the agreement relevant to the ever-changing conditions in logistics.
"It provides us a framework to govern the relationship, has helped us identify mutual goals and objectives, and it provides a platform for identifying best practices in both organizations," says Eddie Rishty, CFO of GHI. "Perhaps most importantly, it dictates that the customer and service provider must work closely and collaboratively to optimize the output, which in turn develops trusting relationships."
According O'Malley, the vested approach challenges the "business as usual" stasis with much more vigor. Members of both teams are driven to examine business processes and activities, and explore more efficient ways to complete the job. Activities are scrutinized with an eye towards reducing expenses, he adds, while maintaining or improving service levels.
Joint vision, desired outcomes
Every shipper wants to know how new collaborative style contracts yield better cost and service models. Implementing a new agreement should begin with both parties agreeing on a joint vision and desired outcomes.
Desired financial and service performance goals are a part of this collaboration. Once GHI knew what the bottom line target was for the shipper, they were able to help craft a solution that could meet that target and allow for them to reach their desired margins as well.
Kate Vitasek of Supply Chain Visions calls this step "skinny dipping." First, the shipper and then the provider disclose their true financial objectives. This allows them to see what would make the contract successful for each other and begin to address how they get there.
"From a financial perspective, learning the 'vested rules' and applying them to a vested agreement has guided both the supplier and shipper to align their interests to maximize the savings from the relationship" says Rishty. This full disclosure of business goals allows the relationship to change from buyer-seller as advisories to one of partners reaching together for financial reward.
Rishty and the GHI executive team describe it as working with vested, where the parties create a unique, revenue sharing pricing model that, while challenging to develop, has the capacity to reward both parties for achieving mutually identified goals and objectives.

Crafting the MSA
The attorneys for both companies can find this contract design a bit challenging, but ultimately it puts the major parts of a contract in the right hands. The attorneys then craft and "own" the MSA, while the business folks develop and own the business arrangement schedules which can remain dynamic and changeable without reopening the MSA.
"Vested permits the parties to construct their legal arrangement premised on core business principles, without being weighed down by the usual focus on ancillary issues," says Jay Sabin, general counsel and vice president of Human Resources at GHI.
"The vested coaches will insist that the attorneys learn the contract design right along with the business team so that they're not a hindrance to the new process. Thus, the attorneys are in a position to support the finished document design" says Vitasek.
The finished document with MSA and schedules for key elements such as safety, governance, pricing, and incentives came to reflect the joint work of both companies in forging a plan for success in logistics planning and execution over a multi-year agreement. One significant change was the adoption of a cost per food unit for distribution as a key metric rather than a cost per mile. It changed the way both companies deal with all logistics functions supporting distribution as a critical operations area that can support strategic business goals. It also led to the addition of the scope of work assignments for GHI as the shipper was motivated to add more responsibility to GHI under the new collaborative contract model.
Closing advice
For shippers, the collaborative contract frees the 3PL to do what they do best and help align their company's financial and service goals with those of the shipper. Ideally, shippers should not experience frustration with a 3PL after a just few years, as innovation should drive continuous productivity gains and improve the relationship on both sides.
However, shippers need to be prepared to make some process changes and be much more transparent about the challenges and opportunities inside their business.
In the meantime, the GHI team had some suggestions for other 3PLs that are looking into a new type of contract with their shipper customers. "Keep an open mind, go through the process as a team, and be prepared to spend a fair amount of time and effort learning the vested way with your partner," says GHI's Culley.
However, this doesn't happen without executive commitment on both the 3PL and shipper's sides. "It plays a very strong role," adds Jacobson. "Only with executive level commitment of customer and service provider will the rest of the organization see the benefit of investing the time and energy in developing a vested relationship."
September 11, 2013
Latest Whitepaper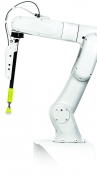 Warehouse Management Systems (WMS) / Inventory Management Technology: 6 Trends for the Modern Age
Here's how the next generation of warehouse and inventory management systems are evolving to help logistics operations operate more efficiently and improve their bottom lines in our brave, new digital age.
Download Today!
From the March 2018 Logistics Management Magazine Issue
Reverse Logistics in the "Age of Entitlement"
Logistics Management's Viewpoint on E-commerce: Leveraging available tools
View More From this Issue