Transportation Best Practices: Truckload fights the tide
While truckload shippers can brace for modest rate increases in the 2 percent to 4 percent range in 2014, carrier executives and analysts say that the boost will only offset the consistently rising costs that continue to hamper the sector.

Transportation in the News
INTTRA expands ocean carrier network with NAMSUNG Shipping
February truck tonnage is mixed, according to ATA data
New DHL offering focuses on fast and flexible delivery service for online retailers
Diesel average is down for the sixth straight week
Same concerns remain, when it comes to the truck driver shortage
More Transportation News
Transportation Resource
2018 Rate Forecast
Thursday, January 25, 2018 | 2pm ET
All Resources
By
John D. Schulz
·
January 1, 2014
Analysts and carrier executives agree that since the Great Recession of 2008-2009, the truckload (TL) sector has been the slowest to recover. In fact, during this challenging period of time, the TL market lost more than 20 percent of its capacity, and the nation's so-so economic recovery has made TL executives gun-shy about ramping up capacity now that they're unsure about overall economic demand.
"In general, it's kind of a choppy environment," says Eric Starks, president of freight data research company FTR Associates. "The market continues to move forward with some growth, but it's not to levels most had expected at this point in the economic cycle."
While TL shippers can brace for some modest rate increases in the 2 percent to 4 percent range in 2014, carrier executives and analysts say that the boost will only offset the consistently rising costs that are dogging the sector.
In fact, the industry's top analysts are saying that truckload fleets will continue being hit by higher costs for just about everything. Increased government regulation is causing lost productivity, driver wages are rising because the shortage of qualified drivers is real and getting worse, and fleets are trying to cut costs wherever they can.
In some cases, fleets are just giving up while mergers and acquisitions are on the rise. Recently, Iowa-based Heartland Express bought Seattle-based Gordon Trucking for $300 million in one of the largest of many deals that are percolating inside the TL system. The move will create the nation's fifth $1-billion-plus TL carrier.
Analysts say that deals like the Heartland-Gordon merger are not involving financially distressed companies. In fact, just the opposite, giving hints that better times may be just around the next bend for the TL sector.
"You've got buyers who've got money and believe that things are going to get better," says Lana Batts, partner at Transport Capital Partners, a firm specializing in trucking merger and acquisition activity. "To try and grow one truck at a time will take too long. They want an acquisition now.'"
Over the next few pages we'll take a closer look at the key challenges affecting the truckload market, including the harsh regulatory environment that's hampering productivity and raising everyone's costs as well as the continued scarcity of drivers.
Government crackdown
Simply put, the trucking industry has been hit with a regulatory tsunami since the Obama administration took charge in 2009. The government's Compliance, Safety, and Accountability (CSA) initiative of 2010 has a goal of weeding out as many as 150,000 unsafe truck drivers from the nation's 3.5 million long-haul drivers—that's on top of increased mandatory drug and alcohol testing, more extensive background safety checks, and tougher scrutiny of unsafe trucking operations.
The most recent change was last summer's tweak to the hours-of-service (HOS) rules. They now require drivers to have at least 34 hours of off duty before being able to "restart" their work week—and those restarts are limited to one per week. The rules also require at least two periods of off duty from 1 a.m. to 5 a.m. on consecutive days, causing scheduling headaches for both the largest and smallest TL fleets.
Well-run fleets such as Schneider National have estimated that the July 1 HOS tweak has added 3.1 percent to its overall cost of operations. FTR's Starks has concluded that the overall TL sector has taken a 3 percent to 5 percent hit in productivity due to the HOS changes. However, for some fleets, especially those utilizing team operations, the cost increase could be even higher.
"It's clearly had an impact," says Starks. "Not everybody has been hit with a productivity loss, but a majority of the truckload industry has, and any type of productivity loss hurts the overall industry."
Saul Gonzalez, president of Con-way Truckload, the nation's 17th-largest TL fleet, says that the new HOS rules particularly hurt those carriers engaged in hauls in excess of 800 miles. "We have been focused on dwell time between loads, trying to reduce wait time, and get our drivers assigned loads faster," says Gonzalez. "We're also working to reduce loads where the customer wants too much time, which ties up our truck and driver unnecessarily."
For example, a 300-mile TL load should normally be delivered in just over six hours. However, if the customer wants it delivered second day that means that the driver has to sit on it and can't be assigned another load.
"Now we're asking the customer to accept the load for delivery when it's available," explains Gonzalez. "We can't afford to make the driver wait, nor can we afford to lose any more time on deliveries. When the driver's waiting he's not making any money, and we have an asset that's not generating revenue. We can't absorb that."
Gonzalez adds that loads that require these tight service times, especially in congested parts of the country, as well as time-sensitive longer length of haul shipments, are particularly prone to being affected by the new HOS rules.
"Government regulations are adding huge layers of cost and inefficiencies," says Batts. "If you don't have enough trucks, you can't spread that costs around. You have to have more trucks to spread it around, and you need more trucks in order to gain more efficiency."
For smaller carriers, that pain is particularly acute. Jim O'Neal, president of O&S Trucking in Springfield, Mo., a small fleet with 100 trucks, says the latest HOS changes were unnecessary and bad for productivity. "The HOS revision done in 2004, the first meaningful change in 60 years, was appropriate," he says. "The further changes put forth by the Obama administration has made trucking a much harder job, and it's made it harder for drivers to get rest. It just wasn't based on sound science, and it has made a tough job harder and less safe."
Driver dilemma
It's made the business a whole lot more costly as well—not just for shippers and carriers, but also for drivers. A recent survey by the American Transportation Research Institute (ATRI), an arm of the American Trucking Associations, concluded that the HOS changes have hurt carriers and cost drivers money due to the enforced rest periods.
Specifically, the report projected lost driver wages ringing in between $1.6 billion and $3.9 billion for the first 12-month period ending this July 1. More than four out of every five fleets surveyed by ATRI said that they were experiencing lost productivity as a result of the HOS changes.
According to O'Neal, there's no quicker way to chase truck drivers out of the industry than to reduce their pay—and that appears to be happening because of the HOS and other regulatory changes in trucking.
A recent survey of the Owner-Operator Independent Driver Association (OOIDA) showed that two out of every three truck drivers were experiencing lower income due to the HOS changes. Specifically, the 34-hour restart provision was causing 56 percent of the 4,000 survey respondents to suffer a loss in income.
"We're seeing these guys complaining," adds O'Neal. "It's just disruptive all around. We have a pretty good driver program, but it's just harder and the HOS changes have made that extra difficult with planning and routing due to the restart."
And it's certainly showing up in driver turnover. In ATA's most recent Trucking Activity Report, turnover at large TL fleets, those with more than $30 million in annual revenue, hit 97 percent on an annualized basis—the highest since the third quarter of 2012. At smaller fleets, the rate was 82 percent.
The market for experienced, qualified drivers remains "exceptionally tight," according to ATA Chief Economist Bob Costello. "I expect, as the economy continues to pick up, we'll see that market get even tighter."
Turnover at truckload fleets with less than $30 million in annual revenue dropped eight points to 74 percent, its lowest level since the first quarter of 2012. "Between increasing demand for freight services and regulatory pressures, I expect fleets to remain challenged to find enough qualified drivers and will be contending with driver shortage-related issues for the foreseeable future," Costello said.
For TL executives, it's just another worry in their bonnet. "We're managing through it," Con-way Truckload's Gonzalez says. "Drivers want quicker turns on loads and less time waiting, either for a new load, loading, or unloading at the customer. It's too early to tell what the impact will be on turnover, but we're always tweaking how we recruit and are now looking at areas where we can revamp and improve our pay package."
FTR Associates is sticking with its forecast that the nation will need to hire an additional 160,000 drivers by 2016 in order to handle what is projected to be increasing freight demand—and most of those drivers will be needed by TL fleets.
"Drivers are tight," Starks adds. "As we go forward, we expect that to get worse. Even modest economic growth will continue to put pressure on that, and I don't see it going away. It will continue to be a major headache for the TL sector."
Government piling on?
As if a crackdown on driver safety and reduced productivity through loss of available driver hours aren't enough, fleets are staring at other government initiatives that will serve to reduce overall available capacity.
"I know you can never be safe enough, and that one truck fatality is too many," Batts of TCP says. "But I think the government is playing rugby with us, and it's piling on."
The government's continuing crackdown on truck safety will continue, as electronic on-board recorders (EOBRs) will soon be required on virtually all trucks within the next couple of years. These devices will have the ability accurately track how long a truck has been in operation, largely ending the use of paper log books—or "comic books" as some drivers refer to them—for recording hours of service.
Larger fleets welcome these changes that are estimated to cost the industry another $2 billion in compliance. Some carriers, such as U.S. Xpress, the nation's sixth-largest TL carrier, have already equipped their fleets with EOBRs, saying that the technology improves efficiency in areas such as driver pay.
"Right now we're asking 3 million truck drivers to work on the honor system," says Lane Kidd, president of the Arkansas Trucking Association, an organization that has long backed mandatory use of EOBRs.
Kidd's group represents some of the largest TL carriers in the nation—J.B. Hunt, P.A.M. Transportation, USA Truck and Wal-Mart's private fleet, among them. Kidd estimates that as many as one-third of all TL drivers cheat using paper logs.
Bringing the "outlaw" drivers into compliance will even the playing field for all fleets, Kidd says, as well as increasing safety through less fatigued driving and making scheduling and payroll more streamlined.
But because EOBRs will sharply curtail HOS cheating, productivity will take another hit. "The need to put more drivers into the system will become greater," FTR's Starks says. "And all of this will add more fuel to those who say that the government is piling more regulations on an already weary trucking industry."
Duane Long, chairman of Longistics, a team-based TL operation, recently told the House Small Business Committee that unnecessary changes to trucking regulations were having serious negative impacts on the industry.
"Simply put, the July 1 hours-of-service rule changes were unnecessary," says Long. "The regulations adopted in 2003 were working and the administration offered rhetoric, but little data to explain why they needed to be changed. Unfortunately, the gap between the administration's rhetoric and the trucking industry's operating reality is very wide. These changes are having a very real, and very negative impact on hundreds of thousands of drivers and motor carriers."
As a result, shippers should brace for higher TL rates. "We're finally seeing some rate increases in the system, but it's a tough environment," says Starks, who is predicting some decent rate increases—3 percent to 5 percent—in the TL sector. "Capacity will continue to tighten over the next year," he adds. "We don't see rapid changes in the capacity environment, but we see things tightening. But if those changes happen rapidly that's when pricing changes quickly."
However, Batts adds that increased merger and acquisition activity tells her that the TL industry has a lot of faith in the future. "Expectations are that volumes and rates will go up," she says. "Current rates haven't met the cost increases, but expectations are getting quite high."
June 15, 2016
About the Author
John D. Schulz John D. Schulz has been a transportation journalist for more than 20 years, specializing in the trucking industry. John is on a first-name basis with scores of top-level trucking executives who are able to give shippers their latest insights on the industry on a regular basis.
Subscribe to Logistics Management Magazine!
Subscribe today. It's FREE!
Get timely insider information that you can use to better manage your entire logistics operation.
Start your FREE subscription today!
Latest Whitepaper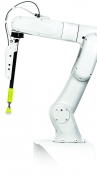 Warehouse Management Systems (WMS) / Inventory Management Technology: 6 Trends for the Modern Age
Here's how the next generation of warehouse and inventory management systems are evolving to help logistics operations operate more efficiently and improve their bottom lines in our brave, new digital age.
Download Today!
From the March 2018 Logistics Management Magazine Issue
Reverse Logistics in the "Age of Entitlement"
Logistics Management's Viewpoint on E-commerce: Leveraging available tools
View More From this Issue