Transportation infrastructure: Bipartisan commission calls for $200B in new infrastructure spending
Cost of doing nothing, delaying "tough decisions" on infrastructure hurts U.S.'s competitiveness

John D. Schulz
·
August 19, 2011
A new study backed by an impressive array of former and current government officials is urging greater spending on infrastructure at a time when Washington seems gridlocked over highway spending.
The new study, entitled "Falling Apart and Falling Behind," details the economic challenges caused by America's aging infrastructure and calls for a series of policy recommendations in crafting new, innovative transportation policies.

Declaring "it's time for America to wake up and invest in its future," former Pennsylvania Gov. Ed Rendell says the current focus on the debt crisis should have no bearing on Washington's ability to rebuild.
Immediately, it calls new $200 billion annually in infrastructure spending—mostly from loans from a new infrastructure bank, new Interstate tolls and private capital—but with only about $18 billion coming from the general U.S. Treasury. That is about the amount generated from the federal fuel tax and other fees.
"America is falling apart, make no mistake about it," said Rendell, who said there was a $2.2 billion shortfall in funding infrastructure currently. "We are falling behind in every way and need a long-term infrastructure strategy to get us back to par."
How bad is it? In Pennsylvania alone, so many bridges are in disrepair that it would take $8.7 billion for needed repairs, according to Penn DOT. Its budget this year for such repairs is a paltry $600 million. Pennsylvania is seriously considering closing bridges because of lack of funding, according to its deputy DOT secretary for administration Scott Christie.

Greater infrastructure spending would be great for the economy, Rendell said. He estimated that for every $1 billion in infrastructure, 25,000 jobs are created. "The stakes are high—America has got to invest in its future," Rendell said.
Building America's Future Educational Fund—a bipartisan and national infrastructure coalition co-chaired by New York Mayor Michael Bloomberg and former Govs. Rendell (D-Pa.) and Arnold Schwarzenegger (R-Calif.)—released a new report that lays out the economic challenges posed by America's ailing infrastructure. The report was funded by the Rockefeller Foundation.
"Falling Apart and Falling Behind" also provides a comparative look at the smart investments being made by international economic competitors and suggests a series of recommendations for crafting new innovative transportation policies in the United States that will spur economic growth.
Rendell said the time has come for the U.S. to commit to a long-term infrastructure revitalization plan that invests at least $200 billion a year. It should focus on transportation but should also include water and wastewater systems, dams, electric grid and broadband.

"At a time when our nation is crying out for job creation, this plan can produce millions of good-paying American jobs over a sustained period of time," Rendell said.
While everyone in Washington talks about fixing the economy, Bloomberg said the nation's long-term economic prospects "will only get weaker" the longer Congress allows our infrastructure to crumble.

"As Congress stands idly by, our competitors around the world are racing ahead – especially when it comes to building modern transportation networks. Washington needs to get into gear transforming our infrastructure or else our economy will be stalling out for decades to come," Bloomberg said in a statement.
Schwarzenegger said the single most important challenge facing Washington is making sure that America remains the economic powerhouse that it has been for generations. To do that that, Congress must lay out a bold infrastructure vision.

"This issue is as crucial to our future as the national debt and entitlement reform," the man known as the "governator" said in a statement. "This report should inspire Congress to take real action on infrastructure and make it a national priority."

Washington is talking about infrastructure, but typical is divided along party lines. The Democratic-controlled Senate has introduced its proposal, "Moving Ahead for Progress in the 21st Century (MAP-21), a two-year bill, $109 billion bill that would keep funding at current levels that were intact during the previous six-year, $286 billion SAFETEA-LU. That expired two years ago and has been kept afloat since then through a series of continuing resolutions.

A House bill, introduced by Transportation and Infrastructure Committee Chair John Mica, R-Fla., is a six-year, $230 billion bill. That is a 30 percent reduction per year than the Senate bill, but Mica seems firm in his stance.

Mica recently told the Wall Street Journal he plans "to use every lever possible…whatever it takes to get long-term authorization."

The possibility of gridlock over highway spend at a time when the nation is facing the prospect of a double-dip recession is scaring business interests such as the U.S. Chamber of Commerce, which has long called for an increase in infrastructure to stay competitive and help spur economic growth.
President Barack Obama is urging Congress, after it returns from its five-week summer vacation, to act quickly. Recently he said, "We have workers who need jobs and a country that needs rebuilding. An infrastructure bank would help us put them together."
The problem is how to pay for it. There is no appetite in Washington for raising any tax, including the fuel tax which often is viewed as a user fee. Lifting the ban on new tolling on Interstate highways could generate as much as $150 billion a year, Rendell says.

The report explains how international economic competitors are sprinting ahead of the U.S. It makes the case for creating a blueprint to transition to a high-tech transportation network for the 21st century. The report also contains many sobering statistics detailing how the U.S. is falling behind including:
-U.S. infrastructure has fallen from first to 15th place in the World Economic Forum's 2005 economic competitiveness ranking;
-China now boasts six of the world's top ten ports – and none of the top ten is in the U.S. Shanghai's port now moves more container traffic a year than the top seven U.S. ports combined;
-The U.S. has the world's worst air traffic congestion—a quarter of flights in the U.S. arrive more than 15 minutes late. The national average for all delayed flights in the U.S. (about 56 minutes) is twice that of Europe's average;
-There are more than 15,000 miles of true high-speed rail in operation around the world – none in the U.S.; and
-The U.S. has no national plan for public-private partnerships for infrastructure projects or a National Infrastructure Bank to finance large-scale projects and leverage private capital.
The Rendell-Schwarzenegger-Bloomberg group calls for several recommendations, including:
-Develop a long-term national infrastructure strategy that makes choices based on economics, not politics;
-Pass a robust transportation bill that focuses investment on projects that will increase economic return and mobility while reducing congestion and pollution;
-Be innovative and realistic about how to pay (including the establishment of a National Infrastructure Bank) and looking at all long-term revenue options including congestion pricing, carbon auctions, fees based on miles traveled, and – once the economy recovers – an updated federal fuel tax (18.4 cents on gasoline, 23.3 cents on diesel, unchanged since 1993.); and
-Promote accountability and innovation by setting clear criteria for all funding; encouraging innovation by states and the country's largest cities through competitive grants; and carefully auditing the results to ensure projects are completed on time, on budget, and yielding promised results.
The full report is available at http://www.BAFuture.org.
August 19, 2011
About the Author
John D. Schulz John D. Schulz has been a transportation journalist for more than 20 years, specializing in the trucking industry. John is on a first-name basis with scores of top-level trucking executives who are able to give shippers their latest insights on the industry on a regular basis.
Subscribe to Logistics Management Magazine!
Subscribe today. It's FREE!
Get timely insider information that you can use to better manage your entire logistics operation.
Start your FREE subscription today!
Latest Whitepaper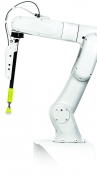 Warehouse Management Systems (WMS) / Inventory Management Technology: 6 Trends for the Modern Age
Here's how the next generation of warehouse and inventory management systems are evolving to help logistics operations operate more efficiently and improve their bottom lines in our brave, new digital age.
Download Today!
From the March 2018 Logistics Management Magazine Issue
Reverse Logistics in the "Age of Entitlement"
Logistics Management's Viewpoint on E-commerce: Leveraging available tools
View More From this Issue