Transportation infrastructure: Freight lobbyists working on merit-based projects
Freight needs a dedicated source of funding in the next federal-aid highway bill through a coordinated, well-financed and environmentally sustainable program. That would replace the current hit-and-miss infrastructure funding mechanism that most shippers would agree is not working in the nation's best interests, a leading Democratic senator said.

John D. Schulz
·
May 27, 2010
Freight needs a dedicated source of funding in the next federal-aid highway bill through a coordinated, well-financed and environmentally sustainable program. That would replace the current hit-and-miss infrastructure funding mechanism that most shippers would agree is not working in the nation's best interests, a leading Democratic senator said.

"This is a critical issue that affects every American," said Sen. Patty Murray, D-Wash., chairman of the Senate's transportation appropriations subcommittee. "If we don't significantly expand our country's freight corridors, then the benefits of expanding trade will be severely limited,"

Murray called the current system of funding "outdated." She said shippers "need to get their goods to market efficiently and on time" through many modes.

"Anything that makes it difficult to get goods from one mode to another is just another bottleneck in our system," Murray said. "In the end, it makes everything we buy more expensive."

She said the nation needs a stable transportation funding plan "that makes sense." Murray said making sure goods move safely and efficiently is "going to take a lot of hard work and a significant investment" in the freight transport system.

But there is little political will in Washington for raising the federal tax on motor fuels, raising the stakes to find a new system of funding improvements in the nation's freight networks.

"We're the only country in the world that funds transportation with a user fee," said Leslie Blakey, executive director of the Coalition for America's Gateways & Trade Corridors (CAGTC), which held a two-day symposium on Capitol Hill recently where Sen. Murray spoke. CAGTC represents scores of freight interests ranging from the surface freight, ports, intermodal and highway construction industries.

Instead of a national sales tax or a value-added tax or other centralized system of funding, this country has a more fractured system of funding transport projects that basically uses a federal fuel tax. But that system is broken, Blakey said.

"We have to look for a more creative system of funding. We need a freight fund based on a freight user fee based on all the users of the freight system," Blakey said. Her group is urging Congress to work out a multi-year surface transportation bill with adequate funding that might include higher fees for freight shippers and carriers.

"We want to make freight a centerpiece of the next bill," Blakey said. "It's important for job creation, our position of leadership in the world and environmental sustainability."

Blakey and others in her coalition toured Congress wearing buttons that said: "Give Freight a Fund," a reference to a dedicated source of funding in the next highway bill.

"Let's stop funding projects through doling out dollars here, there and everywhere," Blakey said. "Let's stop funding transportation by just spreading money around, and hope the right projects get built. Let's start funding projects on how they connect to larger policy goals, so we support the economy and jobs that go along with increased economic activity."

The concept of dedicated funding for freight is not new. But the idea seems to have caught traction on both sides of the political spectrum in Washington. For example, the left-leaning Center for American Progress recently issued a report that the current program of subsidies often works at cross purposes. Rather, it said that a merit-based program of identifying projects worthy of funding would be an improvement. That view is shared by the right-leaning U.S. Chamber of Commerce, which long has called for increased transport funding.

The freight coalition would like to see:
1. Dedicated funding for freight.
2. Merit-based funding criteria for infrastructure projects.
3. Leverage that funding through public-private partnership.
4. Creation of an office of freight within the Department of Transportation

Unfortunately for freight interests, sources say the federal-aid highway reauthorization bill likely is dormant until after the 2010 mid-term elections. But the freight lobby is busily making its case for inclusion in a 2011 bill.

For starters, freight interests want a dedicated source of funding out of that bill for key commercial corridors such as parts of the 61,000-mile Interstate highway system and intermodal links to seaports and airports.

Mike Erlandson, vice president of government affairs for Supervalu, a grocery chain with $41 billion in revenue last year and operates a private fleet of 1,300 trucks, said well-performing freight networks are crucial to his company's efficiency.

"We have to have a dedicated source of revenue and a clear vision for transportation in this country," Erlandson said. "We really lack a clear focus. Our national productivity has been slowed because of the challenges of our logistics network. We have too many challenges in the system."

Already Rep. James Oberstar, D-Minn., chairman of the House Transportation and Infrastructure Committee, is proposing nearly doubling the federal committee to highways and transport, to nearly $500 billion from the $286 billion for the five-year bill that expired last Sept. 30. The system is being funded through a series of short-term extensions, at the old funding level which freight interests say is inadequate going forward.

The Obama administration has strongly indicated its desire not to take up the highway bill until after November's mid-term elections.
Recently the National Transportation Policy Project (NTPP) recommended a coherent, coordinated policy for freight movement. Freight interests want this included in the next highway bill.

This notion of a national freight policy has the backing of such groups as the Brookings Institute, National Governors Association, American Road and Transport Builders Association and the U.S. Chamber of Commerce, among others. They prefer a "mode-neutral" system of funding, using clear data to make sound choices.

How to pay for this remains the 800-pound gorilla in the room. There has been little support for increasing the federal tax on fuel—currently 18.4 cents on gasoline, 23.4 cents on diesel—which has been unchanged since 1993.

That lack of funding has resulted in the Highway Trust Fund, which had a surplus of over $12 billion a decade or so ago, recently has gone bust twice in the past five years because the fuel tax has not kept pace with inflation.

Instead of raising that fuel tax, there has been talk on increased revenue from many sources—a new freight waybill fee, a weight-distance fee, or increases in the harbor maintenance tax, container fees, customs fees and other user fees.

"We cannot have a system that is supposed to have a dedicated source of funding but continues to borrow from the general fund," Supervalu's Erlandson said.

The current system is rife with waste and "earmarks," those pet projects favored by individual members of Congress that often don't fit strategically, a leading advocate against government waste said.

David Williams, vice president of policy for Citizens Against Government Waste, said it was "absolutely essential" for government to be involved in transportation. But he railed against the billions of "earmarks" for what he described as pork barrel projects throughout government.

"There needs to be a merit-based program instead of the absolute chaos that goes on in the funding mechanism now," Williams said. "Transportation policy in this country is messed up right now."

For example, in 2005, the current $286 billion highway bill contained 6,500 earmarked projects worth $24 billion, including the infamous "Bridge to Nowhere" in Alaska, home of Republican Rep. Don Young, one of the bill's major architects. Eventually, that project was killed because of taxpayer angst and because the state didn't even want it built.

"Transportation projects are very popular," Williams said. "But these pork barrel projects are horribly inefficient."

These earmarks reduce necessary funding for state projects that are actually useful.
"Worthy transportation projects are not getting the funding they need," Williams said.

Instead, there needs to be a clearly set of goals for a coordinated program based on nationally based set of criteria to fund projects based on their overall worth.

Tom Lynch, a staff member of the Senate Committee on Environment and Public Works, said that freight would be well represented in the next highway bill. But he indicated there was little appetite in Washington for increasing the federal fuel tax and no consensus on how else to pay for a bill that could cost as much as $500 billion over five years.
May 27, 2010
About the Author
John D. Schulz John D. Schulz has been a transportation journalist for more than 20 years, specializing in the trucking industry. John is on a first-name basis with scores of top-level trucking executives who are able to give shippers their latest insights on the industry on a regular basis.
Subscribe to Logistics Management Magazine!
Subscribe today. It's FREE!
Get timely insider information that you can use to better manage your entire logistics operation.
Start your FREE subscription today!
Latest Whitepaper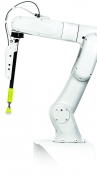 Warehouse Management Systems (WMS) / Inventory Management Technology: 6 Trends for the Modern Age
Here's how the next generation of warehouse and inventory management systems are evolving to help logistics operations operate more efficiently and improve their bottom lines in our brave, new digital age.
Download Today!
From the March 2018 Logistics Management Magazine Issue
Reverse Logistics in the "Age of Entitlement"
Logistics Management's Viewpoint on E-commerce: Leveraging available tools
View More From this Issue