Trucking "arms race" escalates as industry seeks heavier, longer trucks
Truck sizes and weights have largely been frozen at the federal level since 1993. Now the industry and a coalition of shipping interests are again testing the waters in Washington to see if now might be the time to take another look at that emotional and politically charged issue.

John D. Schulz
·
August 20, 2010
Truck sizes and weights have largely been frozen at the federal level since 1993. Now the industry and a coalition of shipping interests are again testing the waters in Washington to see if now might be the time to take another look at that emotional and politically charged issue.

Recently a group of three bipartisan senators— Susan Collins, R-Maine, Mike Crapo, R-Idaho, and Herb Kohl, D-Wis.—introduced a bill called the "Safe and Efficient Transportation ACT (SETA) of 2010, S. 3705.

It would allow states to end run the federal size and weight rules—currently 80,000 pounds over five axles—and authorizes the operation of longer and heavier trucks. An identical bill, H.R. 1799, already has more than 50 co-sponsors in the House of Representatives.

With the current legislative calendar in Washington dwindling to less than 30 working days left before Congress recesses to go home and campaign for the mid-term elections, changes of passage in the current congressional term are slim.

But with the $500 billion federal-aid highway reauthorization bill likely to be taken up early next year, trucking interests say they are laying the groundwork for a major revision of truck size and weight laws early in the new Congress.

That push is just part of a larger strategy to modernize and expand freight productivity. Already, railroads are experimenting with longer trains—there was recently a record-setting, 3.4-milion train rolling through Southern California as part of a Union Pacific Corp. test to increase the lengths of its intermodal trains in that popular corridor.

In addition, a group of 19 Western governors backed a resolution passed by the Western Governors' Association, to allow further use of longer combination vehicles (LCVs). Use of such trucks has been frozen since 1991 and only allowed on such roads where they were allowed prior to 1991.

Expanded use of double- and triple-trailers makes economic sense, with no compromise in safety, in the large expanses of the West, these governors said. In addition to these 19 governors, the move is backed by such large shippers as Kraft Foods, Coca-Cola and MillerCoors, among others.

A Federal Highway Administration study requested by the Western Governors' Association found that a limited increase in the use of LCVs in 13 western states where LCVs are already allowed could reduce heavy truck vehicle miles traveled by 25 percent immediately, reduce fuel consumption and emissions by 12 percent, reduce highway noise by 10 percent and, perhaps most importantly, save shippers $2 billion a year.

But the Western Governors' study found that these saving could be offset by higher transportation infrastructure and enforcement costs to states, and could have undesirable effects of shifting freight from rail to trucks. Finally, the study was unable to evaluate the impact of LCVs on safety because of inadequate data and monitoring systems.

But trucking industry officials say there already is plenty of data out there showing that LCVs, at least in the wide open expanses of the West, have an enviable safety record. Typically, they are driven by the most experienced and capable drivers available, and are not driven in risky, snowy weather.

The Western Governors are asking Congress to allow the Department of Transportation to consider proposals from interested western states to establish and operate pilot test programs to evaluate the benefits and costs of additional LCV routes, vehicle configurations and operating conditions

Already, as many as 44 states are doing a sort of "end run" around the 80,000-pound Interstate limit for trucks by allowing heavier trucks to operate on state roads. Trucking industry officials say expanding their use to Interstate and other federal-aid highways only makes sense.

"At the end of the day, 44 states are allowing heavier trucks to run on their state system of roads, but aren't allowed on the best roads we have in this country," says Randy Mullett, vice president of government relations and public congestion, sustainability, energy costs and the environment. All these issues favor expanded use of more productive trucks."

Recently, Maine completed a safety pilot program allowing trucks exceeding the 80,000-pound weight restrictions and found no safety was compromised. Canada and Mexico routinely allow trucks as heavy as 97,000 pounds to operate in their nations. Under terms of the North American Free Trade Agreement (NAFTA), this country was supposed to be moving toward "harmonizing" truck size and weights throughout the continent, but this country has dragged its feet on that issue.

Truckers say the bottom line is this nation already is running billions of miles of triples in Western states with amazingly good safety records, and with no major compromises in safety.

"This is a really important topic for U.S. competitiveness internationally and to address this convergence of safety, energy, environmental and highway infrastructure concerns," says Con-way's Mullett.

The bill introduced by the three senators authorizes states to allow the operation of trucks on the Interstate Highway System with a gross weight of 97,000 pounds. Current law limits the weight of five-axle trucks traveling on the Interstate System to 80,000 pounds. The legislation requires that trucks operating above 80,000 pounds must add a sixth axle to compensate for the extra weight. The extra axle adds additional braking capacity, preventing an increase in stopping distances, and prevents pavements from sustaining more damage.

Advocates say operation of these vehicles will allow trucking companies to deliver the nation's freight while making fewer trips. The result will be a reduction in the number of truck-involved crashes, less fuel use – and thus reduced emissions and carbon – and less congestion on our crowded highways. Fewer miles traveled also means less pavement damage, lowering highway maintenance costs. Any additional bridge costs will be covered by a higher federal fee that the vehicles authorized to operate under this legislation will be required to pay, and which will be dedicated to bridge investments in those states that authorize use of the heavier trucks.

The move is backed by the American Trucking Associations, which is supporting reform of federal truck size and weight regulations as part of its larger sustainability initiative.
"More efficient trucks, like those allowed under this legislation, will significantly reduce the trucking industry's carbon output," says ATA President and CEO Bill Graves. He added that U.S. truck weight limits are the lowest in the developed world, putting American businesses at a distinct disadvantage.
August 19, 2010
About the Author
John D. Schulz John D. Schulz has been a transportation journalist for more than 20 years, specializing in the trucking industry. John is on a first-name basis with scores of top-level trucking executives who are able to give shippers their latest insights on the industry on a regular basis.
Subscribe to Logistics Management Magazine!
Subscribe today. It's FREE!
Get timely insider information that you can use to better manage your entire logistics operation.
Start your FREE subscription today!
Latest Whitepaper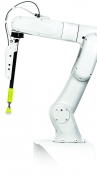 Warehouse Management Systems (WMS) / Inventory Management Technology: 6 Trends for the Modern Age
Here's how the next generation of warehouse and inventory management systems are evolving to help logistics operations operate more efficiently and improve their bottom lines in our brave, new digital age.
Download Today!
From the March 2018 Logistics Management Magazine Issue
Reverse Logistics in the "Age of Entitlement"
Logistics Management's Viewpoint on E-commerce: Leveraging available tools
View More From this Issue