Trucking executives remain concerned about CSA 2010, future driver shortage
A looming truck driver shortage, driven to a large degree by a piece of unpopular legislation, appears to be a matter of "when" rather than "if," according to trucking and 3PL executives speaking at this week's eyefortransport 3PL Summit in Atlanta.

Jeff Berman, Group News Editor
·
June 24, 2010
A looming truck driver shortage, driven to a large degree by a piece of unpopular legislation, appears to be a matter of "when" rather than "if," according to trucking and 3PL executives speaking at this week's eyefortransport 3PL Summit in Atlanta.
The Federal Motor Carrier Safety Administration-backed legislation, dubbed CSA 2010, is being bandied about at a time when trucking capacity continues to tighten and supply and demand ostensibly reaching a tipping point. CSA is a procedure which will dictate how the federal government rates trucking companies and drivers. It will be rolled out in November and continue in phases into 2011.
As LM has previously reported, shippers should be concerned about the new safety rating program for one major reason: it could raise their trucking rates. That's because the program potentially could reduce the available driver pool by as much as 7 percent, thus reducing truck capacity at a time when the economic recovery is expected to stress the already reduced over-the-road capacity of many fleets.
"CSA 2010 if left unchanged is one of the worst pieces of legislation to come into the trucking industry perhaps ever," said Werner Enterprises COO Derek Leathers at the 3PL Summit. "If CSA is not changed, the 5-to-8 percent estimate of drivers eliminated from the market is too low. But CSA is so broken I cannot imagine it won't be changed, and I encourage shippers get involved. The driver shortage will be one of our biggest issues going forward."
Leathers added that Werner has two drivers whom have driven a cumulative 7.4 million miles over 71 years without ever getting into an accident but under CSA 2010 guidelines he said they should be terminated. The reason for this, he explained, is that warnings issued to truck drivers are the same as a ticket under CSA 2010. And he said that highway patrol officers use warnings as a way to inspect driver logs and equipment.
"CSA 2010 will definitely shrink the supply of eligible drivers," said Sid Brown, CEO of NFI Industries, a Cherry Hill, New Jersey-based 3PL. "What I find amazing right now is that with a slight pickup in the economy there is 10 percent unemployment and yet all carriers are struggling now to hire quality drivers and when CSA really kicks in you will see the results of that even more in 2011."
Brown added that unlike in the past there is not as much activity now with drivers in construction-related industries switching over to trucking. And with unemployment high, he said there is further pressure on the available supply of drivers, leading to a strong possibility that carriers will have to raise the level of driver pay to attract more drivers into the industry. This will subsequently create pressure for big carriers to raise rates charged to shippers.
Despite carriers being less than thrilled about the current state of CSA 2010, FMCSA Administrator Anne S. Ferro said earlier this month at the National Industrial Transportation League's Spring Policy Forum that CSA will weed out "bad apples" from the industry and that there was a "great deal of exaggeration" regarding some forecasts of drivers who will be ineligible once CSA is fully implemented.
"If you're a good motor carrier driver today, you're going to be a good motor carrier driver under CSA 2010," Ferro said. "CSA 2010 is designed to set up a warning system to someone who is trending toward unsafe driving behavior. The warning process and data it gives carriers is the same process I think motor carriers should be using to identify high-risk behavior."
CSA 2010 "puts accountability on the motor carrier to improve their own practices," Ferro said. "Everybody has a role in improving safety."
And while the American Trucking Associations has stated it fully supports CSA 2010's objectives of targeting unsafe operators, it has expressed concerns about the current design of CSA 2010 which could have a negative impact on highway safety and the trucking industry.
Transportation Corporation of American CEO Keith Klein testified on behalf of the ATA to the House Transportation Infrastructure Subcommittee on Highways and Transit and said that the ATA supports the CSA 2010 initiative because: it is based on safety performance rather than compliance with paperwork requirements; it focuses limited enforcement resources on specific areas of deficiency, rather than on comprehensive on-site audits; and because it will eventually provide real-time, updated safety performance measurements.
But he added in his testimony that the ATA has a number of serious concerns relating to how CSA 2010 will work—and if not addressed these concerns could have a dramatic impact on motor carriers and highway safety.
Among its CSA 2010 concerns, the ATA recommends that the FMCSA:
-make crash accountability or "causation" determinations on truck-involved crashes before entering them into a carrier's record so drivers and carriers are held accountable only for crashes they cause;
-use vehicle miles traveled (VMT), not number of trucks or power units, as a carrier's exposure measure; and
-focus on using only actual citations for moving violations and not unadjudicated "warnings" issued by law enforcement.
"A system that is based on inconsistent data and a flawed scoring methodology will not achieve its objectives," said Klein. "Instead, it will create inequities for some safe carriers and inappropriately allow some unsafe carriers to avoid scrutiny and consequences."
May 6, 2011
Latest Whitepaper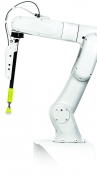 Warehouse Management Systems (WMS) / Inventory Management Technology: 6 Trends for the Modern Age
Here's how the next generation of warehouse and inventory management systems are evolving to help logistics operations operate more efficiently and improve their bottom lines in our brave, new digital age.
Download Today!
From the March 2018 Logistics Management Magazine Issue
Reverse Logistics in the "Age of Entitlement"
Logistics Management's Viewpoint on E-commerce: Leveraging available tools
View More From this Issue