Trucking news: U.S., Mexico reach agreement on cross-border trucking
The much ballyhooed cross-border trucking agreement between the United States and Mexico appears to have finally come to fruition, according to the U.S. Department of Transportation (DOT).

Jeff Berman, Group News Editor
·
July 7, 2011
The much ballyhooed cross-border trucking agreement between the United States and Mexico appears to have finally come to fruition, according to the U.S. Department of Transportation (DOT).
DOT officials said that U.S. Transportation Secretary Ray LaHood and Mexico's Secretaría de Comunicaciones y Transportes Dionisio Arturo Pèrez-Jàcome Friscione signed documents on Wednesday, which will resolve the long-standing conflicts over cross-border trucking between the countries.
In June, Bloomberg reported that Mexican Economy Minister Bruno Ferrari said his country would soon sign a formal agreement to end a cross-border trucking dispute with the U.S, setting the stage for the Latin American country to remove punitive tariffs.
In 2009, the pilot program for cross-border trucking was eliminated as part of the White House's $410 billion Omnibus Appropriations Act, H.R. 4105. Even through this program-killing measure was approved, that Obama administration said it would work to create a new cross-border, long distance trucking program between the U.S. and Mexico. Soon after the program was eliminated, the Mexican government said it would place tariffs on roughly 90 American agricultural and manufactured exports as payback for the U.S. decision to shutter the program.
These tariffs amount to $2.4 billion of American goods, ranging from fruit juices to pet food to deodorant, among others, ranging from 10 percent to 45 percent, with affected products coming from 40 states.
The agreement announced this week is focused on a safety-first program, coupled with lifting these tariffs, which DOT said will in turn provide opportunities to increase Mexico-bound U.S. exports and create job opportunities. And it will also ensure that Mexico will suspend 50 percent of the retaliatory tariffs within ten days and also suspend the remainder of the tariffs within five days of the first Mexican trucking company receiving its U.S. operating authority. Tariffs ranging from five to 25 percent on various U.S. agricultural and industrial products would be halved immediately and disappear within months.
Other components of the deal include:
-Mexican trucks being required to comply with all Federal Motor Carrier Safety Administration (FMCSA) safety standards and trucks must have electronic monitoring systems to track hours-of-service compliance;
-the U.S. DOT reviewing the complete driver record of each driver and require drug testing samples to be analyzed in Department of Health and Human Services-certified laboratories located in the U.S.;
-DOT will require drivers to undergo an assessment of their ability to understand the English language and U.S. traffic signs; and
-the agreement ensures that Mexico will provide reciprocal authority for U.S. carriers to engage in cross-border long-haul operations into that country.
"The agreements signed today are a win for roadway safety and they are a win for trade," LaHood said in a statement. "By opening the door to long-haul trucking between the United States and Mexico, America's third largest trading partner, we will create jobs and opportunity for our people and support economic development in both nations."
In January, LaHood shared "an initial concept document" with members of Congress for a long-haul cross-border Mexican trucking program. This document prioritized safety while satisfying the United States' international obligations.
LaHood said at the SMC3 Winter Conference in January it was likely there will be a final agreement by mid-year for the cross-border trucking program, adding that there is pent-up demand from both Mexico and the U.S. to get a final plan in place. He added that this new plan was done without input from the Mexican government and was based largely on feedback from Congress and industry stakeholders.
Wayne Johnson, manager, carrier relations at Owens Corning, told LM that from a shipper's perspective that this agreement is a good thing and there should not be too much initial pain from either side.
"I don't think the agreement is going to change too much for shippers other than there are a few Mexican carriers who will try to come into the country as best they possibly can in certain parts," said Johnson. "I think it will be a slow impact initially, but it will be a good impact for shippers, because it will bring more competition into the U.S. and reduce freight rates heading down into Mexico, as Mexican carriers move freight up here and also head back home. It is good for U.S. shippers and the U.S. economy and Mexican and U.S. carriers, too."
From a U.S. shipper perspective, relatively healthy automotive and paper sectors in Mexico could be a boon for them, too, and provide strong synergy between the countries, explained Johnson.
Not surprisingly, news of this agreement was blasted by the Owner-Operator Independent Drivers Association (OOIDA).
OOIDA officials said they have adamantly opposed opening the border because Mexico has failed to institute regulations and enforcement programs that are even remotely similar to those in the United States and because there would be no relevant corresponding reciprocity for U.S. truckers.
"People in Washington are constantly talking about two things these days—creating good jobs for Americans and cutting wasteful spending," said Todd Spencer, Executive Vice President of OOIDA, in a statement. "This program does exactly the opposite for both. This program will jeopardize the livelihoods of tens of thousands of U.S.-based small-business truckers and professional truck drivers and undermine the standard of living for the rest of the driver community."
July 7, 2011
Latest Whitepaper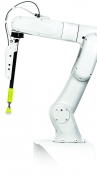 Warehouse Management Systems (WMS) / Inventory Management Technology: 6 Trends for the Modern Age
Here's how the next generation of warehouse and inventory management systems are evolving to help logistics operations operate more efficiently and improve their bottom lines in our brave, new digital age.
Download Today!
From the March 2018 Logistics Management Magazine Issue
Reverse Logistics in the "Age of Entitlement"
Logistics Management's Viewpoint on E-commerce: Leveraging available tools
View More From this Issue