Trucking's game-changing moment
Many trucking executives believe that we're on the cusp of a steady, prolonged recovery with solid price increases to match. Analysts aren't so sure. But nearly all agree that shippers should expect rate increases when their contracts expire, some in the 3-percent to 5-percent range. Here are the four issues that are now in the driver's seat.

John D. Schulz
· April 1, 2010
Trucking is coming out of its worst three-year slump since the 1930s. Housing and automotive, two hugely important sectors to trucking, both cratered simultaneously starting in early 2007 and have not fully recovered yet.
It's gotten so bad that veteran trucking analyst John G. Larkin of Stifel Nicolaus, worried about continuing overcapacity in the industry, continues to "de-emphasize" trucking stocks to his clients in favor of railroads. Except for recommending a couple of small-cap trucking stocks and perhaps a non-union carrier or two, Larkin really is not recommending any general trucking companies these days.
Less-than-truckload (LTL) companies have been particularly hard hit, according to analysis compiled exclusively for Logistics Management (LM) by Satish Jindel of Pittsburgh-based SJ Consulting. He says that the average operating margins of LTL carriers fell by 5.5 percent last year, with Old Dominion Freight Line being the only LTL carrier to report positive operating margins during every quarter in 2009. Con-way Freight was the only other reporting carrier to have positive operating margin for the entire year, a scant 1.9 percent.
All reporting LTL carriers posted year-over-year declines in shipments, with YRC National suffering the worst decline at 36.3 percent. Con-way was the best, ringing in a 0.3 percent decline in shipments.
Just how bad is it out there for the nation's top LTLs? Let's ask some survivors.
Myron P. "Mike" Shevell, chairman of the Shevell Group, the parent of New England Motor Freight (No. 17 on LM's Top 25 LTL list), says conditions today in the industry are the worst he's seen in his 60 years in the industry. "Brutal," Shevell says simply. "Everybody is just trying to hang on."
Others agree. Ray Slagle, senior vice president of sales and marketing for ABF Freight System (No. 5 on LM's Top 25 LTL list) says :"The past couple years are the worst that I've seen in my 37 years in the business. While we have seen some incremental improvements, there has not been a material change." In fact, Stifel Nicolaus is not forecasting a profit for this venerable Teamster long-haul carrier until 2011.
"It is still a game of survival in many respects," says Chuck Hammel, president of Pitt Ohio Express (No. 18 on LM's Top 25 LTL list). "But there are also opportunities for those brave enough to move forward."
Pitt Ohio, for example, has branched out from its regional LTL roots to offer longer-haul and specialized logistics services. Old Dominion Freight Line, another old-line regional carrier, now is offering everything from long-haul truckload to other specialized services for shippers.
David Congdon, CEO of ODFL (No. 8 on LM's Top 25 LTL list), says he believes the economy has bottomed out. "We have seen some hints of an improving economy, albeit from a low bottom," he says. "It's nothing to jump up and down and scream about. But we are seeing a little bit of strength."
On the truckload (TL) side, the story was slightly better. That's because the non-union TL carriers were able to react to the sudden drop in freight volumes somewhat quicker than the LTL sector, which has higher fixed costs in general because of the extensive hub-and-spoke terminal networks they operate.
For TL, according to Jindel's analysis, average operating margins fell 0.4 percent last year from 2008 levels, while average operating margin was 3.4 percent last year compared with 3.8 percent in 2008. Among the best were Heartland Express, Knight Transportation, Celadon, and Con-way Truckload, all reporting positive operating margins last year.
Still, total TL loads fell 3.3 percent last year from 2008. J.B. Hunt and P.A.M Transport showed the largest declines, falling by 20 and 15 percent respectfully. That was part of a conscious decision by both carriers to diversify—especially Hunt where pure truckload revenue now accounts for just over one-third of total revenue. The reporting TL carriers moved a combined 200,000 fewer loads last year than in 2008, Jindel says. In fact, at the depth of the downturn last year, many TL carriers were faced with freight volumes falling as much as much as 25 percent in some lanes.
TL carriers have responded by parking trucks at an unprecedented rate during the depth of the recent recession. As Steve Williams, chairman and CEO of Maverick Trucking, a large Little Rock, Ark.-based TL carrier, recently told the Arkansas Trucking Report: "It took us 30 years to get up to 1,500 trucks. It took us three months to park 300 of them."
So, was this trucking's worst recession ever? "The others weren't anything compared to this," Williams told ATR. "This is the 'Big Kahuna.' It's a game-changing moment."
Those days, thankfully, appear to be over. The current forecast is for TL volumes to rise modestly after hitting the floor the first half of 2009. But analyst Larkin says TL volumes "are still not robust" and that there is no clear consensus on how strong the recovery will be.
In interviews with LM, some trucking executives believe that we're at the cusp of a steady, prolonged recovery with solid price increases to match. Others aren't so sure. But nearly all agree that shippers should expect rate increases when their contracts expire, some in the 3-percent to 5-percent range.
So what are the industry leaders in trucking doing to hasten their recovery? LM spoke with more than a dozen top trucking executives and have broken down their analysis into four broad market issues that could directly affect shippers during the remainder of 2010.
Issue #1: Overcapacity
This recession had survivors. Unlike past recessions, there wasn't the one mega-carrier bankruptcy or closing that immediately took, say, $3 billion of capacity out the market. That immediately caused an imbalance in supply and demand, favoring shippers. But some executives feel that pendulum is swinging back in favor of the carriers as industrial and retail demand recovers.
Perhaps the carrier with the biggest impact in trucking these days is YRC Worldwide. Rivals say it's nothing personal against CEO Bill Zollars, a nice enough guy, it's just that they were counting on YRC's battle with bankruptcy to fail—and take perhaps as much as $5 billion of capacity out of the market. Instead, Zollars engineered a debt-for-equity swap that basically diluted current YRC shareholders' worth by 90 percent, and the company has stayed in business, albeit with a smaller footprint.
"YRC used to be a four-legged stool, comprised of employees, shippers, banks, and shareholders," says Jindel of SJ Consulting, a firm that closely tracks the LTL sector and produced the market share charts for this Special Report. "With this debt-for-equity swap, they have gone to a three-legged stool—the stockholders have gone away. You can still balance something on a three-legged stool, but the third leg is now the shippers. If they were to leave, YRC could not survive."
Jindel believes that YRC could still get out of the woods, but only if all their management and employees are single-mindedly focused on getting more profitable freight into its networks.
Others are echoing Jindel's analysis that YRC is not yet out of the financial woods. Some analysts are saying that YRC's financial position is still precarious, and that it still might have to further downsize or exit the market completely.
"From a cash flow standpoint, there certainly is the possibility for more carriers to fold before the economy picks up again," says Phil Pierce, executive sales director for Averitt Express (No. 13 on LM's Top 25 LTL list). "You simply cannot survive without cash flow."
Other carriers agree. Old Dominion's Congdon says, "There is a minimum 15 percent to 20 percent overcapacity" currently in the $25.6 billion LTL sector. And some carriers have even more." Others are more sobering in their view. According to analyst Larkin: "The unfortunate reality is that capacity will not likely exit in a big way over the near term."
Carrier executives seem intent on increasing yields. John Labrie, president of Con-way Freight, says that demand is improving and the economic indicators are clearly showing an improved economy. "I think that will continue this year," he says. "LTL is more affected by supply side than demand. We're in excess capacity situation that's pretty severe and it's going to take service to offset that excess supply. Customers have lots of options."
Issue #2: Pricing
The past three years of overcapacity has led to bargain-basement pricing, carriers say. The YRC situation exacerbated that as some non-union rivals "went for the kill" with pricing that was nearly predatory, some rivals say. But that is not expected to continue much longer.
"There's some crazy stuff going on out there," Old Dominion's Congdon says of rates. "Some of our competitors are pricing at unsustainable levels."
With this in mind, shippers should be bracing for higher rates, though perhaps not this year. Jindel is forecasting LTL rate increases of just barely 1 percent or so. Truckload rate increases might even be higher, as some owner-operators parked their trucks in mid-2008 and have not returned.
The pricing worm appears to be turning in TL as well. According to Mark Rourke, president of the truckload division of Schneider National (No. 2 on the LM list of Top 25 TL carriers), even with the fragmented TL market, rates are rising. "There's a firming of capacity and demand the last couple of months," says Rourke. "Whether it's capacity coming out or more demand on a macro level, it's uncertain."
Spot truckload rates, which at the depth of the recession in late 2008 were some 20 percent to 30 percent less than contract rates, now in many markets are trending above contractual rates in some head-haul lanes, Rourke says.
That has caused Schneider and other large TL carriers to examine their pricing, especially for the bottom 10 percent of their customer base. "We're going after that bottom 10 percent in a more aggressive fashion," says Rourke. "More of those rate increases are sticking and we're now taking a much firmer look at pricing."
Issue #3: Recapitalization
Trucks do not last forever. As wonderfully engineered as the modern 18-wheeler is, that $125,000 bundle of steel, rubber, and computer microprocessors tends to wear out. And while carriers slashed their capex budgets during 2008 and 2009, they now say that the time has come to trade in those 5-year-old and 6-year-old trucks in favor of the newer, more fuel efficient, EPA-compliant 2010 models.
"If you look at our industry's lack of investment in equipment the past couple of years…that's unsustainable," says Schneider's Rourke. "Our rolling stock wears out and we need to recapitalize our industry."
The two main drivers holding back freight rates, trucking executives say, are consumer spending and expansion of manufacturing. Both are linked directly to the credit markets, which still have not recovered to pre-2008 levels. But if credit loosens, some carriers expect freight flows to be robust—and shippers will have to pay more.
"Pricing is way too low right now," Con-way's Labrie says flatly. "The industry is not producing enough profits to recapitalize our asset base. I would not call pricing irrational; in fact, it's been very rational, reflecting supply and demand. But it needs to change in order for this asset-heavy business to recapitalize itself."
Issue #4: Diversification
For more than a decade, truckers have tried to offer exactly what the marketplace wanted. That has caused once regional LTLs to expand coverage to become virtual long-haul carriers. Pitt Ohio and Averitt are charter members of the Reliance Network, an interline long-haul arrangement that has exceeded $1 billion in revenue in its first two years.
ABF Freight System, once a traditional long-haul carrier, has branched out into the regional markets through its new network for under 500 mile shipments. "We are the only carrier operating parallel regional and national line-haul networks, which enables ABF to offer reliable next-day, second-day, and transcontinental service without the hassle of processing multiple drivers from the same company every day," says ABF's Slagle.
Truckload carriers are changing as well. Schneider has recast its business model so that now 30 percent of its volume is regional, up from the low single digits just a few years ago. It's also expanding its mix of freight, expanding its offerings in the food and beverage sectors, and has continued to take over some private fleets, a segment that remains a $300 billion slice in the nation's $745 billion freight transportation pie.
One leading LTL carrier recently hired a person from the commercial airline industry who had a doctorate degree in operations research involving airline traffic. After one week of dealing with the load complexity at this trucking company, she remarked to a colleague: "Compared with trucking, optimizing air freight is like a preschool program."
And network reengineering is a task that never ends in trucking. Greg Lehmkuhl, executive vice president of operations at Con-way Freight, says reengineering is an ongoing exercise at Con-way, with teams of research engineers constantly developing tools and models to modernize its own network as well as tweaking freight flows and forecasts of freight demands from customers, which vary widely from month-to-month as well as seasonally. "Nothing is more competitive than the LTL industry," Lehmkuhl says.
Old Dominion set out its diversification plan in 1997. Once exclusively a Southeast regional carrier, Old Dominion now pursues freight in all regional markets and fills out with global and expedited services. It now has 5 percent market share in the LTL sector. "That's a respectable share, but we see room for more growth, especially with smaller accounts," adds CEO Congdon.
Message from carriers to shippers
The overall industry simply can't go on with its current state of excess capacity and unsustainable pricing levels. Trucking has had negligible price increases for three years while its costs have continued to rise.
The message from carriers to shippers is blunt: Be prepared for price increases to start this year and continue in proportion to the strength of the economic recovery.
"We operated at a 94.2 operating ratio last year," Old Dominion's Congdon's says. "But the rest of the LTL industry was at 105. Excluding YRC, it was 101. That is not sustainable. We have to get some pricing improvements and I certainly anticipate that we as an industry will we get them."
If shippers want a hint of their rates, just look at the government numbers regarding industrial capacity, Gross Domestic Product, and other productivity trends. Unemployment, which is still 10 percent and forecast to stay above 6 percent through 2015, is one number truckers look at regularly.
"In the end it's consumers," Congdon says. "These industrial numbers may be rising, but unemployment greatly offsets everything that's going on. If you're unemployed, you're not buying. Those people employed are not spending as much as they once did. We have to get our consumers back out there spending and to do that we have to get that unemployment number down."
Analyst Jindel is calling for a modest economic recovery: "I'm not finding any hopeful signs that life for LTL carriers will get better any time soon. It will be a very slow process in improving tonnage levels. Things are getting lighter and smaller; and that does not portend well for an industry that bases its pricing on weight."
What should shippers expect? In two words: rate increases.
"We've been chopping at the bottom for several months," Schneider's Rourke says. "Pricing will certainly go north, no question. Whether that's in a big way in 2011 or starts to manifest itself in 2010, that is the big question. That's our crystal ball moment for this industry."
Top 25 less-than-truckload carriers 2009 revenues (including fuel surcharges)
RANK
CARRIER NAME
2009 REVENUE ($ million)
1
FedEx Freight
$3,618
2
YRC National
$3,177
3
Con-way Freight
$2,574
4
UPS Freight
$1,807
5
ABF Freight System
$1,260
6
YRC Regional
$1,226
7
Estes Express Lines
$1,174
8
Old Dominion Freight Line
$1,158
9
R+L Carriers*
$862
10
Saia Motor Freight Line
$794
11
Southeastern Freight Lines*
$628
12
Vitran Express
$519
13
Averitt Express
$471
14
AAA Cooper Transportation*
$418
15
Central Transport International*
$342
16
Roadrunner Transportation
$316
17
New England Motor Freight
$311
18
Pitt-Ohio Express
$255
19
Dayton Freight Lines*
$214
20
A. Duie Pyle*
$205
21
New Century Transportation*
$186
22
Central Freight Lines
$162
23
Daylight Transport
$128
24
Wilson Trucking*
$122
25
Oak Harbor Freight Lines*
$104
2009 TOP 25 TOTAL REVENUES
$22,031
Top 25 truckload carriers 2009 revenues (including fuel surcharges)
RANK
COMPANY NAME
2009 REVENUE ($ Million)
1
Swift Transportation
$2,489
2
Schneider National
$2,380
3
Werner Enterprises
$1,433
4
U.S. Xpress Enterprises
$1,333
5
J.B. Hunt Transport Services
$1,204
6
Prime Inc.
$992
7
C.R. England
$866
8
Crete Carrier Corp.
$849
9
CRST International
$610
10
Knight Transportation
$585
11
Ruan Transportation Management Services
$584
12
Covenant Transport Group
$541
13
Celadon Group*
$479
14
Ryder Systems
$471
15
Heartland Express
$460
16
Western Express
$457
17
Interstate Distributor Co.
$448
18
Stevens Transport
$439
19
Anderson Trucking Service
$432
20
Comcar Industries
$400
21
Marten Transport
$397
22
National Freight
$385
23
Dart Transit
$373
24
USA Truck
$368
25
Con-way Truckload
$365
TOTAL TOP 25 TRUCKLOAD CARRIER REVENUES
$19,340
About the Author
John D. Schulz John D. Schulz has been a transportation journalist for more than 20 years, specializing in the trucking industry. John is on a first-name basis with scores of top-level trucking executives who are able to give shippers their latest insights on the industry on a regular basis.
Subscribe to Logistics Management Magazine!
Subscribe today. It's FREE!
Get timely insider information that you can use to better manage your entire logistics operation.
Start your FREE subscription today!
Latest Whitepaper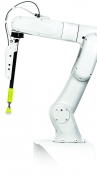 Warehouse Management Systems (WMS) / Inventory Management Technology: 6 Trends for the Modern Age
Here's how the next generation of warehouse and inventory management systems are evolving to help logistics operations operate more efficiently and improve their bottom lines in our brave, new digital age.
Download Today!
From the March 2018 Logistics Management Magazine Issue
Reverse Logistics in the "Age of Entitlement"
Logistics Management's Viewpoint on E-commerce: Leveraging available tools
View More From this Issue