Truckload Market Update: Uncertain road ahead
"Resilient" truckload carriers, enjoying a strong rate environment, fret over driver availability, equipment costs, and general economic malaise as they plot their course for 2012 and beyond.

John D. Schulz
· November 30, 2011
If you want to find out where the action is in the trucking industry, head to the truckload (TL) sector. With $255 billion in annual revenue, truckload represents the lion's share of the industry's revenue, totaling 37 percent of the nation's total $698 billion freight tab.
Non-union TL carriers are known for their innovative, responsive freight offerings at often-bargain rates that can combine intermodal rail to increase efficiency and further lower costs. The sector, which sharply cut over-the-road capacity during the official 2008-09 recession, has been slow to increase truck fleet size until carriers are certain that the economic rebound is for real.
"Industry pricing has been generally holding up," says John Larkin, managing director at Stifel Nicolaus, a Baltimore-based investment firm that closely tracks the trucking industry. Truckload carriers enjoyed a "modest" seasonal peak during the third and early fourth quarters, Larkin says. Profits were also boosted by slowly declining diesel fuel prices, reducing fuel surcharges that often hit 40 percent of a shipper's TL rate when diesel was flirting with the $4-a-gallon level.
Although the nation has avoided—so far—the much-dreaded "double-dip" recession, truckload carriers are being hit with their own double-whammy. Their cost for both recruiting and maintaining qualified drivers, as well as the expense of new trucks, are rising sharply—the forecast is more of the same for at least the next year or so.
The good news for carriers is not-so-good news for shippers. Even with a tepid economic rebound, there are forecasts of decent rate increases next year due to cost pressures facing nearly all TL carriers.
Based on 1 percent to 2 percent growth in Gross Domestic Product (GDP) for 2012, Larkin is predicting that dry van truckload and reefer rates to rise between 2 percent and 3 percent next year. Anything worse in GDP growth would suggest less in the way of rate increases, says Larkin, with any higher GDP growth suggesting TL rates could rise even further.
"However, driver availability remains the number one concern," adds Larkin, noting that safety, environmental, and fuel efficiency regulations create barriers to entry and are leading to capacity reductions.
TL carriers could even gain greater yields next year, Larkin says, if they got pickier about which shippers they choose to do business with—especially those with better freight selection. There's some history to suggest just that. He's predicting tanker and flatbed rates to rise by more than 5 percent in 2012 because of a "most pronounced shortage of capacity in these two niches."
With that news, shippers should be bracing for higher rates when their TL contracts come due in the next year. Just how much higher depends on several factors, including unknowns such as future fuel costs.
So, what are the forces that will be determining truckload rates in 2012? Let's examine the specific market pressures according to top industry executives and trucking analysts.
Drivers, drivers, drivers
It may seem counterintuitive that in a nation with a 9 percent unemployment rate that there could be good-paying truck driving jobs waiting to be filled. But that is the state of the truckload sector, circa 2011-2012.
Noel Perry, an economist at FTR Associates, is predicting driver shortages of as many as 180,000 this year and perhaps as many as 500,000 next year, depending on overall economic conditions.
Why is there a shortage? It boils down to demographics. Trucking fleets increasingly employ an aging work force—the average age of a Teamster in the freight industry is about 61—and the industry has been unable to successfully market itself to young people, women, and minorities in any great numbers.
Con-way Truckload has been offering "signing bonuses" of as much as $2,000 per driver—$4,000 for team drivers—to Con-way drivers for recruiting a driver who stays one year with the company. Con-way Truckload President Herb Schmidt says his company has "several" drivers who have earned more in recruitment bonuses than their annual driving salary.
"It's not unusual for them to make as much or more recruiting drivers than driving," says Schmidt. "The thing is you have to have a good driving job to make it work. We're confident we have one of the best driving jobs in the country. We have long-haul, regional, LTL options. It's not easy but it's real, and our drivers are pretty open to tell our story."
There are many reasons for the declining availability of qualified drivers. Aging of the workforce, the government's implementation of Compliance Safety Accountability (CSA) 2010 driver safety rating system, the possible reduction in the hours of service rules, and the shrinkage of recruiting, retention, and driver school capacity are all taking their toll.
Driver pay will likely be rising and driver turnover will likely be accelerating as a result, Larkin predicts. "The problem would become economically debilitating to the broader economy if the economy were to grow at 3 percent to 4 percent or faster," he says. "Truckload pricing increases are inevitable as a result."
The result of the tight supply of drivers has meant that nearly all the TL carriers contacted for this story reported they had no plans to increase capacity through 2012, and perhaps beyond.
"We, like many carriers, are in what I call a 'maintain' mode. We're not in a growth mode this year," said Mark Rourke, president of truckload at Schneider National, the nation's second-largest TL carrier. Schneider's tractor count is 11,900, with 13,000 drivers, similar to what it was a year ago.
"Today, it's about being resilient," says Rourke. "We're looking at margin performance, not growth performance. I think that is the mainstream viewpoint (shared by rival TL carriers)."
Others agreed. Jeff Wardeberg, chief operating officer at U.S. Xpress, the nation's fourth-largest TL carrier with $1.45 billion revenue last year, says that right now supply and demand for TL services is "fairly equitably balanced," but adds that driver availability is tight.
"It's been very hard to find qualified drivers this year," says Warderberg. "We've had to re-engergize our training program." U.S. Xpress operates a training program that includes 150 hours of behind-the-wheel training to help increase its pool of available drivers.
Darren Ming, vice president and CFO at USA Truck, the nation's 23rd-largest TL carrier, says he's actually surprised by the tightness of drivers. "What has been very surprising is with high unemployment, one would expect drivers to be plentiful; however, that's not the case," he says. "The CSA implementation late in 2010 has shrunk the pool of qualified drivers. That forced companies to raise pay or offer sign-on bonuses to attract them. In addition, the continuation of unemployment benefits has incentivized people to stay home instead of finding employment."
Wardeberg adds that CSA's impact over the long run could be very good for the industry. "Certainly there is some short-term pain, but we can't afford to have (unsafe drivers) driving for us," he says.

Equipment costs up, up, up
Driver costs are not the only thing rising. Five years ago, a new Class 8 truck cost about $85,000. Today, mostly because of new engine emission standards, that same truck can cost upward of $115,000, depending on fleet discount levels.
"Tractor costs keep going up," says analyst Larkin. And it's not just pollution control regulations. There's the cost of steel and other rising material costs, more spent on driver comfort, and the cost of fuel efficiency regulations. This promises only to get worse as the government steps up its program to raise fuel standards by 20 percent by the 2016 model year.
While the larger fleets such as J.B. Hunt, Schneider, Swift, and others are sufficiently capitalized to handle such truck costs increases, executives say that they worry about the ability of smaller, less well-capitalized fleets and owner-operators to absorb that sticker shock. "Shippers are seeing small- and mid-sized carriers shrinking at a faster rate," says Schneider's Rourke. "Rates need to support that.
You're seeing a firming up of rates across the board."
One bright point is that fuel miles on these newer engines are performing a bit better than the ones they're replacing. "That is some offset but not enough," Rourke says. "You are paying a hefty price for that 5 percent to 7 percent mpg improvement."
Con-way's Schmidt adds that there's "very little excess capacity" in the TL market now, and that's helping support higher rates. "People aren't hustling out to buy new trucks," he says. "We're right-sized for the environment we're working in, not undersized. Any sustained economic uptick for 12 months and people will add capacity. We have not seen that, and I don't see that on the horizon with the current economic and regulatory policies."
And it's not just the cost of trucks that are rising. USA's Ming says that the other smaller, yet significant costs, such as healthcare, tolls, tires, and parts are also on "an upward climb." According to Ming, tire manufacturers have raised prices by approximately 25 percent over the past year.
Outlook dims optimism
Nobody likes uncertainty. Yet that's what dominates the overall economic picture; and that is definitely putting a damper on truckload carriers' planning for 2012 and beyond.
"There is a chance of this being the new normal," Schneider's Rourke says. "I don't expect a much different scenario a year from now than what we have today. Our planning approach is consistent with where we are. I'd love to be wrong."
What Rourke is optimistic about what he sees as shippers' increasing willingness to work with carriers proactively to improve efficiencies through increasing "driver friendly" freight, opening up more hours for loading and unloading at warehouse facilities, along with other methods to reduce driver wait times.
"There is a realization that this has to be a collaborative approach," Rourke says. "Just putting your head in the sand is not going to get your freight moved."
Rourke recalled a visit from a Fortune 50 retailer recently. The retailer, he says, was offering up more flexibility to obtain great service and economic value. There was more flexibility in pickup times, instead of insisting on appointments, and there were new weekend pick up and delivery options. "What can the supply chain do to make things smoother and more friendly and improve price and efficiency?" Rourke asks. "It's not a carrier problem. It's what we all have to do."
Con-way's Schmidt, who controls a fleet of 2,700 trucks, including 120 owner-operators, says his trucks are full, but Con-way still is "in a wait-and-see mode" because of uncertain overall economic conditions.
"We're concentrating on polishing the diamond until such time we see sustained economic indicators improving," says Schmidt. "We're poised to do so (add capacity) but we haven't pulled the trigger. The gun is aimed but it hasn't been fired."
Until then, Con-way and other quality TL carriers are focusing on what they can control. They are emphasizing better lane density, reducing empty miles, fuel mileage improvement, and awareness with drivers on how to minimize costs. They also are seeking more dedicated business that leads to more productivity and less driver turnover.
"It's the things we can focus on regardless of economy," Schmidt explains. "We're looking within to drive internal improvements for better operations. That translates into a better driving job, which translates into better margins."
"You don't gobble up territory (market share) until there is some degree of certainty in the economy—and there is not," Schmidt concluded.
USA Truck's Ming says carriers can't control the economy, and there is only so much cost cutting that can be done. Carriers are either reducing the size of their fleets or simply replacing their oldest tractors. "Rate increases are in play and carriers have made up some ground, but you can only push so much in such an anemic economy," says Ming. "Most carriers got rate increases during the first half of 2011, but they'll probably not get much in the back half of this year. But they need to get more in 2012, just to keep up with costs."
Schneider's Rourke adds one of the more interesting dynamics despite economic woes, is the overriding shipper concern is capacity. "From that standpoint, there isn't posturing back and forth between shipper and carrier," he says. "There is a healthy recognition of what can we both do about it. That has been encouraging."
John D. Schulz is a Contributing Editor of Logistics Management
About the Author
John D. Schulz John D. Schulz has been a transportation journalist for more than 20 years, specializing in the trucking industry. John is on a first-name basis with scores of top-level trucking executives who are able to give shippers their latest insights on the industry on a regular basis.
Subscribe to Logistics Management Magazine!
Subscribe today. It's FREE!
Get timely insider information that you can use to better manage your entire logistics operation.
Start your FREE subscription today!
Latest Whitepaper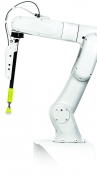 Warehouse Management Systems (WMS) / Inventory Management Technology: 6 Trends for the Modern Age
Here's how the next generation of warehouse and inventory management systems are evolving to help logistics operations operate more efficiently and improve their bottom lines in our brave, new digital age.
Download Today!
From the March 2018 Logistics Management Magazine Issue
Reverse Logistics in the "Age of Entitlement"
Logistics Management's Viewpoint on E-commerce: Leveraging available tools
View More From this Issue