U.S. Ports Update: Green roots take hold
Port authorities at major cargo gateways on all three coasts are investing in infrastructure and strategic planning to become more sustainable corporate citizens—a positive trend that's making U.S. seaports more efficient and resilient than ever.

More evidence of a greening dockside trend emerged late last year when The Georgia Ports Authority (GPA) unveiled its first four electrified rubber-tired gantry cranes (ERTG).
in the News
FedEx partners with Vecna Robotics as part of automation growth strategy
Most recent Freight TSI is strong, says BTS
AAR reports strong U.S. carload and intermodal gains for week ending March 17
Gartner's 2018 Magic Quadrant Names Kuebix as Prominent TMS Player
Meet the 2018 Modern Show Daily team
More News
By
Patrick Burnson, Executive Editor
· February 1, 2013
With ocean carriers raising the bar on environmental sustainability, will 2013 finally be the year for a greener and more vibrant U.S. port scenario?
Keeping pace with the greener, slow-steaming strategies employed by vessel operators, sustainable growth seems to be a consistent pattern. And while import volume still has not returned to 2007 or 2008 levels, Zepol Corp., a leading trade intelligence company, has seen a large spike from 2009 to 2010 and then a plateau-like trend for the past three years. Still, 2012 was an especially unique year for U.S. imports.
Zepol reports that U.S. vessel imports climbed a slight 1.2 percent in 2012. This represents a total of over 17.6 million twenty-foot-containers (TEUs) imported, or roughly 200,000 more containers than 2011.
"In the past 12 months there have been strikes at the ports, hurricanes, and shifts in manufacturing—not to mention that in a post-recession economy," says Paul Rasmussen, U.S. trade expert and CEO of Zepol. "U.S. companies are running their businesses much more conservatively, so it's no wonder that 2012 imports were less than dramatic and certainly not back to the massive consumption seen in 2007."
He also notes that inbound shipments in the Port of Houston, for example, have shown a significant increase in the last year, with volume up 11 percent over year-to-date. "The Port of Charleston has also seen big increases in imports for the two consecutive years," says Rasmussen. "Still, about 40 percent of all imports go through the Ports of Los Angeles and Long Beach, while imports to New York and Newark dropped to a low-point late last year due to Hurricane Sandy."
Investment in infrastructure gained the national spotlight due to that catastrophe, as a rapid response to restoring cargo operations became an immediate priority after the storm had passed. However, many logistics managers understand that ports have been spending all along to remain competitive partners in today's more strategic, sustainable supply chain. Here's a comprehensive look at how some of the nation's leading gateways are keeping up with new global shipper demands.
Brownfield development
In the case of the Port of New York/New Jersey, Prologis, Inc. a global owner, operator, and developer of industrial real estate, announced late last year that it's converting a former New Jersey landfill site into a LEED-certified logistics property. In the wake of Sandy, the company signed two leases totaling 740,000 square feet prior to the start of construction.
"This is an important development project for Jersey City that will transform this former waste disposal site, help to advance economic conditions, and improve the local community," says Jay Cornforth, president East Region, Prologis Americas. "By identifying strategically-located properties, applying our brownfield development and redevelopment expertise, and bringing Class-A facilities to market, we're able to offer our customers a key location in northern New Jersey, which is one of the most dynamic and land-constrained infill areas in the U.S."
A wholesale packaging distributor will occupy 395,000 square feet of the development, while an e-commerce food retailer will occupy 345,000 square feet. An additional 140,000 square feet of speculative space will also be developed.
Extensive environmental clean-up work has been completed at the site under the supervision of state and federal regulatory agencies. Since acquiring the 50-acre site in 2008, Prologis has worked in close partnership with the U.S. Environmental Protection Agency and the New Jersey Department of Environmental Protection to implement a development plan that returns the site to productive use and will result in permanent capping and closure of the landfill.
It's a somewhat different story at the South Carolina Ports Authority (SCPA), where the "greening" emphasis has been placed on dockside drayage. While the port grew volume across business segments in 2012, it closed a year marked by new carrier services, progress on the inland port in Greer, and major advancements on Charleston's harbor deepening project.
Container volume in Charleston was up 9.6 percent in calendar year 2012, with 1.5 million TEUs handled at the port's two container terminals.
Volume was up 13 percent in December compared to the same month last year, with 124,120 TEUs traded across the docks. Charleston was also the fastest-growing East Coast container port January through November based on the latest month of volume data available from competing ports.
"These results are encouraging," says Jim Newsome, president and CEO of the SCPA. "However, we have very ambitious goals and a $1.3 billion capital plan to implement in this decade, so we must continue to grow above the market."
Midway through the fiscal year that began July 1, container traffic has grown nearly 12 percent on the strength of loaded exports and the performance of new carrier services that have expanded Charleston's reach to foreign markets, such as Vietnam and Australia.
Newsome says that the SCPA is continuing its aggressive approach to cargo development across segments, including transloading operations of agricultural and forest products, growing refrigerated cargo, and imported containers related to e-commerce retailers.
At the same time, the port is encouraging local truck owners to replace their older trucks with newer, cleaner rigs and is doubling the financial incentive for their participation. Eligible truck owners can now get a $10,000 incentive, plus the scrap value of their pre-1994 truck, to use toward the purchase of a 2004 or newer model.
"There will also be a mobile office set up at the port's Wando Welch Terminal each week to make it even easier for truckers to learn more about the benefits of upgrading their rigs, such as improved fuel efficiency, lower maintenance costs, and decreased air emissions," adds Newsome.
Electric cranes
More evidence of a greening dockside trend emerged late last year when The Georgia Ports Authority (GPA) unveiled its first four electrified rubber-tired gantry cranes (ERTG), making the authority the first in North America to introduce this cleaner and more efficient method of operation. The new technology reduces fuel consumption by an estimated 95 percent.
"This transition to electrified ERTGs is an important milestone for the GPA and our industry," says Executive Director Curtis Foltz. "This project is the latest in a series of GPA initiatives designed to increase the productivity and capacity of the port in environmentally responsible ways."
The new ERTG system was developed with the help of partners Konecranes, Conductix-Wampfler, and Georgia Power, which provided the cranes, the new power system, and the electrical infrastructure, respectively. Through efforts such as electrifying ship-to-shore cranes and refrigerated container racks, the Port of Savannah avoids the use of more than 5.4 million gallons of diesel annually. The new cranes will further reduce the GPA's fuel demand.
Bill Sutton, general manager of GPA, has also been praising the environmental advantages of using advance terminal technology when it comes to "greening" operations. "Because land is held at such a premium here, the effective use of terminal space is crucial," he says.
As a consequence, the GPA has joined scores of other international ports in implementing the Navis SPARCS N4 terminal operating system. Navis is an Oakland, Calif.-based third-party terminal technology partner that provides software designed to help ports accommodate the growing number of mega container ships entering the market with real-time modeling configurations of yard operations.
"With Navis as our lead engineer, we help conduct 12,000 gate transactions per day," adds Sutton.
Additionally, the GPA has modified the process of handling refrigerated containers to include the construction of 34 refrigerated cargo racks containing 816 container slots powered from the electrical grid. This has eliminated the use of close to three-quarters of a million gallons of diesel fuel due to the removal of 14 diesel-powered generators.
Greening Gulf gateways
At the dawn of this new century, the Port of Houston Authority became the first U.S. port authority to attain—and be recertified—to the international standard for environmental management systems, known as ISO 14001. Today, adhering to the standard remains the cornerstone for business decisions made by the port.
"The environmental staff also works with Port Authority tenants through an assessment program that evaluates compliance with environmental regulations," says Ricky Kunz, the Port of Houston Authority's vice president for origination.
The assessments occur on a quarterly, semi-annual, or annual basis and include reviews of documentation, records, and best management practices subject to federal, state, and local environmental laws as well as Port Authority tariffs. An educational component of this effort concentrates on applicable environmental laws so that tenants can remain in compliance.
"For example, the Bayport Container Terminal at the Port of Houston has been developed to be one of the greenest terminals in the U.S.," adds Kunz. "Innovations to control storm water pollution, noise, and lighting are a few of the outstanding features." In fact, its administration building is built to LEED standards, and two stevedore buildings were constructed using shipping containers.
Meanwhile, the Port of New Orleans set records for container traffic in 2012 while completing more than $100 million in new infrastructure projects port-wide. According to Gary LaGrange, the port's president and CEO, this Gulf gateway is well positioned for another stellar year. In addition to investments in new projects, as of the end of the 2012 fiscal year, the Board had completed $94 million worth of repairs to facilities damaged by the storms of 2005.
"I must credit our customers and tenants, whose investments in equipment and facilities port-wide is sure to top the $100 million mark," says LaGrange. A few of those projects include Folgers' $70 million investment to consolidate its operations from two other states in New Orleans; construction of 300,000 square feet of warehousing space for London Metal Exchange cargo, as well as Transportation Consultants Inc. expansion at the Gov. Nicholls Street Wharf to provide value-added services for chemical exporters.
As far as making the port more sustainable, officials here are not resting on recent successes. Work will begin in 2013 on the Napoleon Avenue Intermodal Terminal to improve rail service and efficiency and capitalize on the six Class 1 railroads that service the port. The project will be mostly funded by a $16.7 million TIGER grant that the U.S. Department of Transportation awarded the port. The project will transform a 12- acre site into a modern, freight rail terminal and create additional container storage area.
Pacific Rim responsibility
Because the West Coast gave birth to the green movement in the last century, it should come as scant surprise that ports here continue to lead the way in social responsibility. At the same time, shippers will be seeing more efficient operations and faster cargo throughput.
The Port of Los Angles, for example, broke ground last month on a new intermodal storage railyard that will improve a vital link in the national freight network and make the nation's largest ocean cargo gateway even more sustainable. The new yard will function as a critical link between the Port of Los Angeles and the Alameda Corridor, providing staging and storage for trains using the corridor.
Construction of the $137.7 million rail project at Berth 200, also known as the West Basin Railyard, will move cargo more safely and efficiently, reduce truck traffic on roads and freeways, and improve regional air quality while strengthening the Port of Los Angeles' position as the nation's No. 1 trade gateway.
"The West Basin Railyard is a model project for how government is supposed to work," says Harbor Commission President Cindy Miscikowski. "We are pooling federal and state grants with port revenues to improve a critical link in the nation's supply chain and support the kind of sustainable solutions we need to meet our most pressing needs."
At the neighboring Port of Long Beach, clean air programs slashed air pollution from port-related sources for the fifth year in a row, including a dramatic 75 percent reduction in airborne diesel particulates, according to an "emissions inventory" analysis of key pollutants that compares the data with the baseline year of 2005.
"Our clean air programs are effectively reducing pollution from port sources," says Long Beach Board of Harbor Commissioners president Susan Anderson Wise. "The numbers clearly demonstrate that, but we're not done. With cleaner fuels, more shore power and other programs, we're on track to continue to further reduce air pollution from the port."
According the Environmental Protection Agency, all of the key air pollutants from port-related sources were reduced from 2005 to 2011.
In addition to the drop in diesel emissions, smog-forming nitrogen oxides and sulfur oxides have been cut 50 percent and 80 percent respectively from 2005 levels. Greenhouse gases were lowered by 23 percent. Meanwhile, containerized cargo activity fell by 10 percent in the same period.
The use of lower-sulfur, cleaner fuels by all waterfront equipment—especially the oceangoing ships—and the phasing out of the oldest drayage trucks were the primary contributors to the air quality improvements. The port of Long Beach implemented the "Green Ship Incentive Program" last year that offers cash incentives to shipping lines for bringing in the newest, cleanest cargo vessels.
In a related development to the north, the Port of Oakland reached another milestone in the implementation of its shore power program with maritime partner Hapag-Lloyd and the successful completion of a final test of the shore-to-ship connection.
Late last year, the port conducted an initial test of the shore connection system on the vessel Dallas Express. A final test was conducted successfully at the Port's Oakland International Container Terminal (operated by Stevedoring Services of America) on Dec. 1. "Shore power," also known as "cold-ironing," is a shore-to-ship connection that provides electrical power to the ship, thereby reducing diesel and other air pollutant emissions from ships while they are at berth.
"The Port of Oakland's Shore Power Program is currently estimated to cost approximately $70 million," says Deborah Ale Flint, the port's acting executive director. "This significant financial commitment demonstrates the port's environmental leadership and overall commitment toward improving air quality."
The total combined cost of the port's shore power infrastructure and similar improvements being made by the private sector at the port is estimated to be about $85 million. Significant additional cost is being borne by the private sector to retrofit the vessels so that ships can plug into the shore-side system.
To meet the California Air Resources Board (CARB) regulation for "vessels at berth," one-half of a fleet's vessel calls at California ports will be required to use shore power beginning in 2014, while 80 percent of a fleet's visits must be shore powered by 2020. Some use of shore power is already taking place, with retrofitted vessels currently docking at terminals already equipped with shore power.
PNW partners
Owing to a remarkable cooperative regional effort, the competing Pacific Northwest ports of Seattle and Tacoma have been drastically reducing air pollution in cargo operations. According to an independently funded "Puget Sound Maritime Air Emissions Inventory," maritime-related air pollution has decreased as much as 40 percent, depending on the type of pollutant, since 2005.
"The results of the Emissions Inventory are significant, with substantial pollution reductions across the board for the Port of Seattle," says Gael Tarleton, president of the Seattle Port Commission. Meanwhile, the ports of Seattle and Tacoma are updating their "Northwest Ports Clean Air Strategy" goals based on the inventory results.
The inventory estimated greenhouse gases, diesel particulate matter, and a number of other pollutants, such as sulfur dioxides and volatile organic compounds. It focused on pollutants related to ships, harbor vessels, cargo-handling equipment, rail, heavy-duty trucks, and other fleet vehicles associated with maritime activities.
Much of the clean air progress is due to significant, voluntary investments of the maritime industry and government agencies in cleaner technology, cleaner fuels and more efficient systems of operation, adds Tarleton.
And as noted in the beginning of this feature, maritime industry partners continue to seek ways to reduce emissions from all sources—with particular attention to ships.
"While ship-related emissions have dropped, they account for 63 percent of the maritime-related diesel particulate matter emissions," notes Jon Monroe, president of Seattle-based Monroe Consulting. "That number is coming down fast, though, and ocean cargo is still going to be cleanest and greenest form of international transport."
About the Author
Patrick Burnson, Executive Editor Patrick Burnson is executive editor for
Logistics Management
and
Supply Chain Management Review
magazines and web sites. Patrick is a widely-published writer and editor who has spent most of his career covering international trade, global logistics, and supply chain management. He lives and works in San Francisco, providing readers with a Pacific Rim perspective on industry trends and forecasts. You can reach him directly at
[email protected]
Subscribe to Logistics Management Magazine!
Subscribe today. It's FREE!
Get timely insider information that you can use to better manage your entire logistics operation.
Start your FREE subscription today!
Latest Whitepaper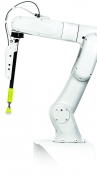 Warehouse Management Systems (WMS) / Inventory Management Technology: 6 Trends for the Modern Age
Here's how the next generation of warehouse and inventory management systems are evolving to help logistics operations operate more efficiently and improve their bottom lines in our brave, new digital age.
Download Today!
From the March 2018 Logistics Management Magazine Issue
Reverse Logistics in the "Age of Entitlement"
Logistics Management's Viewpoint on E-commerce: Leveraging available tools
View More From this Issue