USPS posts $329 million loss in fiscal first quarter
Despite modest gains in volumes, financial issues are still prevalent at the United States Postal Service.

Jeff Berman, Group News Editor
·
February 10, 2011
Following an $8.5 billion loss in fiscal year 2010, the United States Postal Service (USPS) began the new fiscal year with a $329 million loss in the first quarter.
This is a deeper loss than the $297 loss incurred a year ago, but USPS officials said that excluding the cost of prefunding future retiree healthcare benefits and noncash adjustments to the workers' compensation liability, the Postal Service would have had a net income of $226 million for the first quarter.
During the height of the recession, the USPS cited things like economic pressures and migration to electronic media having a significant adverse impact on mail volumes and operating revenues. To counter this, the USPS implemented various measures to eliminate work hours and drive productivity improvement, but still was unable to get into the black.
Unlike previous quarters, USPS volumes saw some modest improvements during the quarter.
Total mail volume increased 707 million pieces—or 1.5 percent—in the first quarter year-over-year, while total mail volume remains well below 2006 peak levels, said USPS officials.
This was apparent in Mailing Services revenue falling $520 million to $15.3 billion, a 3.3 percent decline, with Mailing Services volume up 1.5 percent at 45.9 billion. First Class Mail revenue was at $8.8 billion, with 20 billion pieces. Standard Mail revenue was at $5 billion, with volume at 23.8 billion pieces, and Packaged Services revenue hit $431 million, with volume at 186 million pieces.
USPS Shipping Services revenue was up 1.7 percent at $2.6 billion year-over-year. And Shipping Services volume at 422 million pieces was up 2.4 percent.
USPS operating revenue at $17.9 billion was down 2.6 percent compared to $18.4 billion a year ago, and operating expenses at $18.2 billion was down 2.4 percent compared to $18.6 billion last year.
Financial pressures have forced the USPS to take steps to improve its bottom line, and it took continued steps to reduce work hours in the first quarter by 6.4 million hours or 2.1 percent, resulting in a reduction of about 3,600 full-time equivalent employees. And the number of career employees as of December 31, 2010 was 578,292, a reduction of 5,616 employees. Since December 31, 2007, the number of USPS careers employees has been cut by 102,271 or 15.1 percent.
A major obstacle for the USPS is that it may not be able to continue to meet a statutory 10-year payment schedule at an average of about $5.5 billion per year to create a fund to pay future retiree health benefit premiums. The USPS has been unable to fund this obligation from operations and has used all of its retained earnings and drawn down from its $15 billion borrowing authority. And even with the requested increase, the USPS would not be able to meet this annual obligation in 2011 or subsequent years, according o the Postal Regulatory Commission.
USPS officials have stated that due to this situation it is running the risk of insolvency, coupled with a massive drop in mail volume and the fact that the bulk of its costs are fixed by laws, contracts, or regulations. And Stephen M. Kearney, USPS senior vice president, Customer Relations, said last year that the USPS' operating flexibility is severely limited.
The USPS added without changes made to applicable laws, the USPS will have to default on some of its obligations to the federal government by September 30, 2011.
In July 2009, the USPS was added to the Government Accountability Office's (GAO) "High-Risk List" of federal areas in need of transformation.
The GAO said that the USPS has been reliant on mail volume growth to sustain its operations, but in the past decade, businesses and consumers have been moving away from traditional mail delivery to electronic communication alternatives. And it said that while mail volumes have "bounced back" after previous recessions, it is not as likely to happen this time, due to electronic alternatives. These alternatives include e-mailing business documents and online purchase order activities.
In March 2010, the USPS rolled out a 10-year plan designed to address declining revenue and volume. The USPS said at the time that if no action is taken, it will face a cumulative shortfall of $238 billion by 2020. Among the objectives of the plan are to:
-restructure retiree health benefits payments to be consistent with what is used by the rest of the federal government and the majority of the private sector and address overpayments to the Postal Service Civil Service Retirement System pension fund;
-adjust delivery days to better reflect current mail volumes and customer habits;
-establish a more flexible workforce that is better positioned to respond to changing demand patterns, as more than 300,000 employees become eligible to retire in the coming decade; and
-ensure that prices of Market Dominant mailing products are based on demand for each individual product and its costs, rather than capping prices for every class at the rate of inflation, among other efforts.
"Growing package volume is one of the biggest parts of the USPS' future," said USPS Vice President of Shipping Services Gary Reblin in a recent interview.
For more articles, on the United States Postal Service, please click here.
February 12, 2011
Latest Whitepaper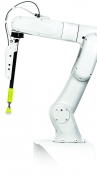 Warehouse Management Systems (WMS) / Inventory Management Technology: 6 Trends for the Modern Age
Here's how the next generation of warehouse and inventory management systems are evolving to help logistics operations operate more efficiently and improve their bottom lines in our brave, new digital age.
Download Today!
From the March 2018 Logistics Management Magazine Issue
Reverse Logistics in the "Age of Entitlement"
Logistics Management's Viewpoint on E-commerce: Leveraging available tools
View More From this Issue