Virtual Conference: Best Practices in Global Transportation and Logistics
Top analysts help logistics and supply chain professionals better understand and overcome the mounting challenges of global transportation and logistics management.

Bridget McCrea, Editor
· December 1, 2012
It's time for logistics and supply chain professionals from around the globe to settle in at their desktops, laptops, and tablets and get ready to take in the 2012 Supply Chain Virtual Conference: Best Practices in Global Transportation and Logistics.
After logging into the virtual conference event hosted by Logistics Management and Supply Chain Management Review, attendees will experience a keynote address and three educational sessions that tackle the mounting challenges of moving and managing freight around the world.
Yossi Sheffi, Ph.D., of MIT's Center for Transportation & Logistics kicks off the event with a keynote entitled "The Rise of Logistics Clusters." During his presentation, Sheffi discusses the emergence of logistics clusters—communities that bring together a broad range of supply chain services and deep expertise—and what they mean for today's supply chain professionals.
The first educational session is presented by Beth Peterson of BPE Global and addresses technology's role in global regulatory compliance.Peterson discusses the direct link between technology and compliance and how a pairing of the two can enable global shipments to flow more visibly and smoothly. Up next are Jeanne Dailey and Brooks Bentz, both of Accenture, who offer attendees insight into a task that ranks high on every supply chain professional's agenda right now: cutting global logistics and transportation costs.
Boston Strategies International's David Jacoby then discusses collaborative approaches to ocean shipping during the final session. In this session, attendees learn how to negotiate the best service "metric-based" service contract, which trade lanes offer the most value for shipping and sourcing, and how the Panama Canal expansion is shaping future supply chain strategies.
Here's a more detailed overview of what you'll learn by attending the full conference, now available free on-demand.
Keynote Address: The rise of logistics clusters
Defined as "communities that bring together a broad range of supply chain services and deep expertise," logistics clusters are becoming increasingly relevant as more companies become truly global.
In his keynote address, Yossi Sheffi, Ph.D., director of MIT's Center for Transportation & Logistics, discusses the emergence of logistics clusters and what they mean for today's supply chain professionals. The presentation includes highlights and insights from Sheffi's new book, Logistics Clusters: Delivering Value and Driving Growth.
Sheffi launches his keynote by explaining that clusters exist in many industries. The British economist Alfred Marshall, for example, observed the phenomena of industrial clusters in 1920. More recently, in 1998, Michael Porter wrote about how clusters can increase productivity and the pace of innovation. Right now, Sheffi says that the largest logistics clusters are located in Singapore, Holland, Spain, Panama (which, Sheffi notes, is attempting to become the largest logistics center for Latin America), Memphis, Tenn., and Jolliet, Ill.
Within each of those geographic regions, Sheffi says that main locations for clusters include ports, airports, consumer centers, and other "central locations." He points out that governments around the world are developing their own logistics clusters because "the larger a logistic cluster is, the more attractive it is and the larger it grows. The result is a self-reinforcing positive feedback loop."
As logistic clusters grow, transportation costs go down; transportation service improves; prices become stable; the transportation environment becomes competitive; there are opportunities to share labor, equipment, and space; and there is an efficient change of providers. "One of the most important elements of logistics clusters is that they are significant job engines," says Sheffi, who points to the fact that one out of three jobs generated in the metro Memphis area is in the logistics field.
Looking to the future, Sheffi says that logistics clusters are beneficial because they create jobs that are not "offshoreable." They also offer employment opportunities to a full range of workers, including low-skilled workers. "And," he says, "logistic services tend to promote from within and they feed multiple industries."
Session 1: Technology's role in global regulatory compliance
Complying with the rules and regulations of global trade has never been easy, and as supply chains have become more complex and global, the task has become even more challenging. In our first educational session, Beth Peterson, president of BPE Global, presents a timely session explaining how technology can make the job of compliance easier while at the same time enabling global shipments to flow more visibly and smoothly.
In discussing the major trends and developments affecting trade compliance right now, Peterson points to a survey that was conducted in June of 2012 at an American Association of Exporters and Importers (AAEI) conference. The group asked attendees to name their top initiatives. The top responses include: the trade initiatives themselves; classification and training; export controls; and free and/or preferential trade agreements.
"A big initiative was missing: global trade compliance automation," says Peterson. When assessing their current challenges, she says respondents singled out money; resources; time; lack of knowledge of global trade compliance and the global landscape; lack of understanding by executive management; and ever-changing regulations as their biggest obstacles.
Those companies that do make the connection between technology and global trade compliance don't always make the best decisions around business case and vendor selection. For example, Peterson highlights some of the worst practices in global trade management (GTM) as follows: Looking at automation as a "cure-all" for woes of non-existent or inefficient processes; capturing hidden costs such as delays, handling and service charges, duty advancement fees, and bond charges; and allowing financial models to trump compliance requirements.
To avoid these challenges, Peterson says that a better approach includes measuring cost versus benefit; benchmarking with other companies; cleansing and protecting your data; thinking beyond borders and companies; and assembling a cross-functional team to handle the software selection, implementation, training, and other functions associated with the GTM.
Taking an initial, introspective look at the company's current processes and resources before integrating technology into the global compliance mix is equally as important. "The biggest mistake [companies] make is they implement a solution without even beginning to measure what they were doing before they implemented it," Peterson adds.
Session 2: How to cut global logistics and transportation costs
As the global economic recovery continues to inch forward, shippers are starting to see shrinking capacity and higher rates across all transportation modes. In this session, Accenture's Jeanne Dailey, senior principal, and Brooks Bentz, partner, discuss the trend and offer attendees practical steps for gaining more control of their transportation budgets and overall operations.
According to Dailey and Bentz, various forces are affecting supply chain behavior right now. Permanent volatility is becoming the "new normal," they say, and what used to work well for companies will not suffice in the future. Not only are supply chains more extended, global, complex, and more demanding, but transportation costs now exceed 63 percent of total supply chain costs.
To deal with these current challenges, and those that rear their heads in the future, Dailey and Bentz say companies will need to have dynamic operations and agility. "Nobody has yet taken out all of the excess costs in supply chains," says Dailey. "Opportunities for improvement continue to exist."
A few of the common practices that companies are using today include conducting sourcing events for select carriers and modes; keeping a limited number of carrier contracts in place and performing limited auditing on those carriers; using decentralized and manual shipment planning and execution; and relying on a limited number of transportation management systems (TMS) and other logistics tools.
"Just how shippers operationalize their supply chain functions depends on their capabilities and chosen operating models, frequently varying by industry and geography, even within the same organization," says Bentz. Both Bentz and Dailey point out that the roller coaster of events of the last few years left an "unprecedented change in how transportation is managed and brought havoc to logistics budgets and attention at the highest levels of organizations."
The good news is that the decline in rates has provided much needed relief to cost pressures. "With the recession fading and volumes returning, the rate of change in transportation costs will likely revert to the increased upward pressure on rate," says Bentz. "This rate of change and the complexity of transportation make granularity and visibility of information and the tools which enable it paramount in controlling costs and maintaining service levels."
Session 3: Taking a collaborative approach to ocean shipping
Many companies find it difficult to collaborate effectively with third parties that are in close geographic proximity to their own hubs, let alone across the ocean miles. Despite this ongoing challenge, David Jacoby, president of Boston Strategies International, says that the "collaborative approach" to ocean carriage is worth the trouble it takes to set up such arrangements.
Designed to facilitate better communication and understanding on the high seas, collaborative ocean shipping benefits all parties and ensures a smoother, more streamlined global supply chain. And while repairing their bottom lines has become a top priority for the world's ocean carriers, leading industry analysts contend that they're also looking to restore customer relationships over the coming year.
To do this, carriers are now initiating their own analytics designed to measure on-time reliability to create more transparency, accountability, and comparability—and shippers are responding favorably by working these metrics into their contracts.
To introduce his session, Jacoby points out that as traffic volume continues to slow, overall imports were up 7 percent to 10 percent over the previous few months as a result of the peak. However, he adds, West Coast imports were up only 0.7 percent between January and August of 2012. The net trade balance will improve temporarily as imports fall, says Jacoby, and the growth of exports and imports "is very close to a wash, which means that the government policy was effective."
However, spending patterns will resume a strong import trend by the third quarter of 2013, Jacoby predicts, thus keeping the trade balance structurally negative. As these and other global and domestic trends continue to affect shipper, ocean shipping movements, and rates, Jacoby says that working through the issues will require a more collaborative approach to the process.
"What's happened is that we have kind of a collaborative mentality among the carriers," says Jacoby. "They realize that if they compete for market share they will trigger a price war, so everybody has been trying to avoid that."
About the Author
Bridget McCrea, Editor Bridget McCrea is a Contributing Editor for Logistics Management based in Clearwater, Fla. She has covered the transportation and supply chain space since 1996 and has covered all aspects of the industry for Logistics Management and Supply Chain Management Review. She can be reached at
[email protected]
, or on Twitter
@BridgetMcCrea
Subscribe to Logistics Management Magazine!
Subscribe today. It's FREE!
Get timely insider information that you can use to better manage your entire logistics operation.
Start your FREE subscription today!
Latest Whitepaper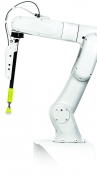 Warehouse Management Systems (WMS) / Inventory Management Technology: 6 Trends for the Modern Age
Here's how the next generation of warehouse and inventory management systems are evolving to help logistics operations operate more efficiently and improve their bottom lines in our brave, new digital age.
Download Today!
From the March 2018 Logistics Management Magazine Issue
Reverse Logistics in the "Age of Entitlement"
Logistics Management's Viewpoint on E-commerce: Leveraging available tools
View More From this Issue