Voice: Enabling new processes
Voice customers are finding they can leverage existing voice infrastructure to extend the technology's benefits throughout the facility.

Latest News
Gartner's 2018 Magic Quadrant names Kuebix as prominent TMS player
FTR Trucking Conditions Index is solid all around for carriers
Cass Freight Index highlights ongoing gains in shipments and expenditures
Study confirms cleanliness of corrugated shipping containers
UPS announces new additions to Marketplace Shipping solution
More News
Latest Resource
Warehouse Management Systems (WMS) / Inventory Management Technology: 6 Trends for the Modern Age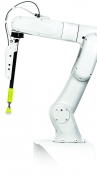 Here's how the next generation of warehouse and inventory management systems are evolving to help logistics operations operate more efficiently and improve their bottom lines in our brave, new digital age.
All Resources
By
Josh Bond, Senior Editor
·
October 1, 2012
Voice was once a solution unto itself, deployed primarily in labor-heavy picking areas where improved productivity justified the price point. Now that customers have become familiar with voice technology within picking applications, many have begun leveraging voice infrastructure to improve other workflows in their facility. Simply "upgrading" a picking process to enable voice-directed work is now just the first step.
The widespread use of multi-modal terminals has enabled customers to combine the accuracy benefits of voice with the speed of scanning, the visual aid of screen displays, and more. And, creative couplings of voice technology with traditional and emerging technologies has led to a change in the way customers use voice, which can now be found beyond the picking line.
Where else is voice being used?
In years past, implementing voice was no small step, according to Mark Wheeler, director of supply chain solutions at Motorola Solutions. "We're coming from a era where a voice solution was proprietary. That drove the choice of hardware and software used, which was a huge strategic decision," he says. "Now, because of the maturity of software and hardware to accommodate voice, we have the ability to deploy the right mode for the right task."
The expansion of voice from picking into other areas of the DC follows a pattern of customers pursuing task-specific results. As always, the primary benefits are hands-free, eyes-free operation and improved accuracy. These objectives are valuable throughout the DC, such as for outbound sortation by carrier for orders that are already manifested and need a last level of confirmation. It's also good for sortation prior to putaway and replenishment, says Wheeler, especially in cases of dense replenishment batches.
In the operation of lift trucks and other equipment, the safety benefits of being hands-free and eyes-free are significant, says Jay Armant, vice president of product management for Vocollect. A voice-enabled mobile terminal can also be substantially less expensive than traditional vehicle-mounted computer terminals. In the yard, where objects are large and not ideally oriented for scanning, voice can enable an operator to enter data and receive direction without exiting or stopping the vehicle.
All told, Armant says he is aware of at least 140 customers using voice in areas beyond the pick line. In many of those applications, voice is also granting real-time visibility into worker productivity that was not necessarily available before the process was voice-enabled. This further unburdens managers whose workers no longer need to track them down in person for assistance or direction, while offering more detailed reporting.
"Customers are finding there are adjacent workflows where they can get additional value out of a voice implementation," says Armant. "You can now put voice into workflows that previously didn't warrant the investment, and you can do it without changing the warehouse management system (WMS). The front-end investments are much smaller."
Multi-modal
With dedicated devices for discreet processes, there are costs associated with deployment, maintenance and expansion for each device. By combining scanning, voice and other functions in the same device, multi-modal solutions keep costs down over the long term. According to Jennifer Lachenman, vice president of product strategy and business alliances at Lucas Systems, the development of multi-modal devices has paved the way for how the industry is currently thinking differently about voice. "It made voice more acceptable to a wider market," she says. "It's no longer a premium, specialized, high-cost investment suited only to full-time voice users."
Motorola's Wheeler says multi-modal capabilities have developed along two tracks: hardware and software. On the hardware side, Windows-based wearables have been available for at least six years, presenting the opportunity to integrate voice, screens, RF scanning and other multi-modal functions. "A lot of customers embraced those options, but to a large extent it has taken some time for the software to catch up with the hardware capabilities," he says. "For instance, some customers have either software or handheld terminals that are voice-ready, but not both."
For existing voice customers, new takes on multi-modal are pushing the benefits beyond simply being able to approach a process in two or more ways. A traditional benefit of paper-based picking is the ability of the picker to see a few items ahead and to optimize a series of picks based on experience. Some software now enables terminal screens to display coming picks as voice continues to direct picks one at a time. In addition, a screen can help a picker clarify, for instance, what is meant by "one unit" by calling up an image of the target pick.
Customers want to leverage their initial investments over time, says Lachenman. With versatile devices that perform well in a number of areas, the benefits extend well beyond equipment costs. "One of the key benefits of a multi-modal terminal is not just that it can be multi-modal, but that it can be multi-use. A customer can look at receiving, for instance, and say: 'We need to keep scanning, but voice can help with a certain part of this process,'" Lachenman adds.
Enabling new processes
The classic multi-modal application is a customer trying to capture product information as well as date or lot information. While it's easy to voice a check digit, speaking a long string of digits associated with a lot number is much more cumbersome and prone to error than scanning. In this type of application—common to food and pharmaceutical industries—a multi-modal solution makes sense.
Multi-modal applications often involve an end-user bringing two technologies to an existing process. However, the flexibility of voice is enabling customers to combine technologies and create entirely new processes. For example, one hybrid solution combines pick-to-light and put-to-voice and allows an end-user to pick variable SKUs and put them to variable outbound containers.
"We're using two technologies to optimize their individual output, boosting productivity by as much as 19%," says Zane Daggett, general manager for Wynright Selection. "A skilled picker can work with eight or nine orders at a time, even if seasonal products lack light infrastructure and even if those products are headed into a variety of outbound totes, cartons or boxes."
Pick-to-light alone can help a picker assemble items for a kit, but put-to-voice can direct the placement inside the shipping container, removing the need for another worker to shuffle through the items during pack-out. In the event of a short pick, the picker can issue a voice command to either immediately replenish the empty SKU, or plan for the required product to be directed to pack-out in time to meet the tote downstream.
Another new use of voice technology enables person-to-person communication, almost like a two-way radio. Lachenman cited an application requiring medical kit assembly in a cleanroom, where a missing kit item could shut down the operation for an extended period of time. Before voice, full-time employees were staged outside the room, ready to track down missing parts. Now, the assembler can issue a voice request for the missing item and the request is automatically routed to the closest available associate outside the cleanroom.
The future
As end-users explore the possibilities with existing voice technology, the future promises to enable even more innovative processes. Multi-modal terminals and software might soon feature RFID integration, says Lachenman, and heads-up displays could some day change the game entirely. In the meantime, most voice providers are working to educate customers about the promise of readily available soltuions.
According to John Casagrande, vice president of client services at Voxware, the cost of a voice deployment and the requisite IT infrastructure is the only barrier to much more widespread adoption of voice technology for smaller operations. For those with headcounts of 20 or less, it can be difficult to justify the expense or provide the ongoing IT support. A cloud-based voice management suite, says Casagrande, offers an appealing alternative to managing servers and voice infrastructure in-house.
Casagrande described a cloud-based voice system that could operate independent of a WMS or interface with any WMS—even a cloud-based one—with a simple file exchange process. A cloud voice customer need only complete a questionnaire before receiving a ready-to-use product. Requiring only a Wi-Fi Internet connection, the system works with standard interfaces to map data to the cloud and generate confirmations and update the WMS from the cloud upon task completion.
"We see that as a huge opportunity area because we're certainly aware of the trend of so many applications being available as a service or from the cloud," says Casagrande. "We see that trend in WMS and it just makes sense that voice will follow suit, especially for those customers using a cloud WMS."
Companies mentioned in this article
Lucas Systems: lucasware.com
Motorola Solutions: motorolasolutions.com
Vocollect: vocollect.com
Voxware: voxware.com
Wynright: wynright.com
October 17, 2012
About the Author
Josh Bond, Senior Editor Josh Bond is Senior Editor for Modern, and was formerly Modern's lift truck columnist and associate editor. He has a degree in Journalism from Keene State College and has studied business management at Franklin Pierce University.
Subscribe to Logistics Management Magazine!
Subscribe today. It's FREE!
Get timely insider information that you can use to better manage your entire logistics operation.
Start your FREE subscription today!
Latest Whitepaper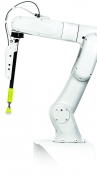 Warehouse Management Systems (WMS) / Inventory Management Technology: 6 Trends for the Modern Age
Here's how the next generation of warehouse and inventory management systems are evolving to help logistics operations operate more efficiently and improve their bottom lines in our brave, new digital age.
Download Today!
From the March 2018 Logistics Management Magazine Issue
Reverse Logistics in the "Age of Entitlement"
Logistics Management's Viewpoint on E-commerce: Leveraging available tools
View More From this Issue