Warehouse and Distribution Center Management: Omni-channel distribution—Moving at the speed of "now"
The pressure is on retailers to deliver anything, anytime, from anywhere. Three experts answer four key questions that will help traditional brick-and-mortar retailers revolutionize their use of WMS and their shipping processes on the way to a multi-channel transformation.

Warehouse in the News
CBRE research points to expected gains in cold-storage warehouse space
AlixPartners takes a deep dive into U.S. consumer home delivery preferences
Warehouse Management Systems (WMS) / Inventory Management Technology: 6 Trends for the Modern Age
2018 Warehouse/Distribution Center Equipment Survey: Automation & Robotics Lead Robust Outlook
State of Industrial Real Estate: It's crunch time
More Warehouse News
Warehouse Resource
Warehouse Management Systems (WMS) / Inventory Management Technology: 6 Trends for the Modern Age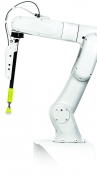 Here's how the next generation of warehouse and inventory management systems are evolving to help logistics operations operate more efficiently and improve their bottom lines in our brave, new digital age.
All Resources
By
Maida Napolitano
·
June 1, 2013
You walk in to your favorite retail store and spot an item you'd like to purchase. A new app on your smart phone lets you "scan" the UPC barcode, which automatically opens up a search engine that finds the same item for less. A few finger slides and clicks on your phone and the wheels are set in motion for you to receive that item the very next day—and you didn't even have to wait in line at the register.
Welcome to the new world of retail where mobile technology, wireless networks, and e-commerce have added a whole new dimension to the consumer's shopping experience—and a slew of challenges for the supply chains of traditional brick and mortar stores. It's a trend that our experts see gaining momentum, as store sales remain flat and e-commerce business with next-day service levels continue to grow.
It's all about keeping up with today's tech savvy consumer. "Consumers want the ability to order anything, anytime, from anywhere," says Albert Avalos, global vice president for Fortna, a distribution professional services and engineering firm. "Through social networks, significant backlash is instantly relayed if the experience is not exceptional."
Thus the pressure is on for supply chains to deliver—literally. "As e-commerce becomes a larger percentage of the shipping volume, it's taking less of a back seat in terms of the design of the operation," notes Bob Silverman, senior vice president of supply chain and logistics solutions for commercial real estate firm Jones Lang LaSalle. "More facilities will be set up handling multiple channels with separate picking operations, replenished from a common inventory."
Kevin Hume, principal with supply chain consulting firm Tompkins International, is experiencing the retail transformation firsthand. "For awhile, everyone was talking about the death of the brick and mortar store," says Hume. "But we now have the technology for even the stores to be able to ship e-commerce orders." By functioning as mini-fulfillment centers (FCs) all over the country, stores are able to support next-day shipping more cost-effectively.
Over the next few pages, our three experts shed light on how traditional brick and mortar retailers are making room for e-commerce and multiple distribution channels in their organizations. They respond to key questions and offer their thoughts on how best to go about this transformation.
Finally, they zoom in on how warehouse management systems (WMS) and other software solution providers are responding—from offering real-time visibility to available inventory to executing the most cost-effective method of fulfillment to service the most demanding consumer. In an increasingly competitive global retail environment, retailers may have no choice but to go with the flow.
Should you insource or outsource?
For traditional DCs servicing their own stores, adding e-commerce to the fold can be a daunting undertaking. Some may need outside help.
The decision to outsource will depend on e-tail's volumes, according to Silverman. "When volume is low, it makes sense to keep it in-house—one inventory, lower costs." As volume increases, however, he believes that outsourcing to a third-party logistics provider (3PL) becomes more attractive.
"E-commerce picks are very different and can suffer in a system designed to support larger brick-and-mortar picks," says Silverman. "Specialized 3PLs focused on e-commerce often have the material handling equipment, systems, experience, and expertise to more efficiently process e-commerce orders than many of their own clients can do in-house."
As larger throughput volumes eventually magnify the costs associated with splitting the inventory with a 3PL, it may justify consolidating and designing an operation with multiple picking options, to optimize both the bricks' and the clicks' picks. At some point, even larger volumes result in a facility getting too big. "Separate facilities may be required, and they can each be optimally located based on the different logistics considerations of the channels," adds Silverman.
How do we pick?
For most multi-channel DCs, one of the primary challenges revolves around picking. Many traditional operations are not set up to efficiently accommodate a large range of orders with varying units and lines per order characteristics. "Picking labor is often the single biggest cost within the four walls, and inefficient picking systems can have a huge impact on a DC operation's costs," cautions Silverman.
Retail replenishment to stores is typically "pulled" based on point-of-sale (POS) information. "This is usually a pick-to-cart or pick-to-voice/light into totes process, then the totes are consolidated and packed into store shipments," explains Fortna's Avalos. In contrast, retail distribution in response to new store openings, specific ads, and promotions are typically "pushed" and achieved using a put-to-store strategy or pack-and-hold operation.
E-commerce orders have a different profile from store orders. "That order profile is typically 1.2 lines per order, with about 30 percent to 60 percent one-line orders," states Tompkins' Hume. These orders are typically processed via cart zone picking or zone batch picking. For increased productivity, the single-line or single-unit orders are typically processed differently in a batched, high-speed packing operation in a separate area of the facility.
How do we ship from stores?
The ability to ship e-commerce orders from brick-and-mortar stores may be the strategy that most are anticipating. Why? Because processing and shipping from the store that's closest to the person that wants it is the most cost-effective way to support a next-day shipment.
"Most of the major retailers we're currently working with will be shipping from their stores this peak season," says Hume. But the best way to accomplish this will vary by retailer.
According to Hume, some will select key stores that have the largest inventory—and those key stores may be defined by particular mixes of SKUs that they've identified as the highest volume of e-commerce items.
"They're going to stockpile those SKUs at specific stores and make those stores forward-shipping systems, deploying full warehouse management capabilities," explains Hume. "They may even leverage parcel manifesting technology, pushing the order down to the store where store employees can go out with a paper ticket to pick items off the store shelves and immediately prepare them for shipment." He adds that store fulfillment can vary by store type. Low end stores may process 10 to 15 orders a day with minimal technology support and, at the other end, larger stores could have the capacity to ship hundreds of orders and require a mini-fulfillment center in the store's backroom.
Avalos cautions that shipping from stores presents some challenges. "There might be licensing issues with putting warehouse management systems and transportation management systems [TMS] inside the stores. Plus contracts with parcel carriers may need to be modified to handle this strategy." He also points out how some stores may not even have the space or the labor to pull it off. There also consistently needs to be real-time visibility to available store inventory.
What systems to use where?
One of the most critical requirements for an omni-channel retailer's success lays in the planning and executing capabilities of its WMS and other information management systems.
First and foremost, an inventory management system that spans the entire supply chain gives managers a leg up in achieving real-time visibility—and in some cases might actually save the sale. Rather than having a customer walk away because she can't find an item, today's sales associate may be equipped with a handheld mobile device to help her find it in any of the other stores. Some stores have even set up kiosks for customers themselves to check inventory, purchase the items, and have it shipped directly to their homes.
Another critical component to making omni-channel's "buy from anywhere, ship from anywhere" philosophy possible is a distributed order management (DOM) system. "DOM allows you to find all the rule sets and criteria of how you want to cost-effectively support that next-day shipment," says Hume. "It has the visibility of inventory at all the different stores."
DOM understands the delivery time frame and instantaneously makes a decision where to most cost-effectively drop that order and still provide the service level promised. "It can drop it into the DC, an e-commerce fulfillment center, or to an individual store."
However when inventory is scarce and the "bricks and clicks" are sharing inventory with multiple DCs, setting up your DOM becomes especially challenging, says Avalos. "Who gets priority? How do you reserve inventory for each channel? Do you send that order to the store or send it to the DC or split it across multiple DCs?"
Within the WMS, the requirements may be simpler, but just as critical. Consideration must be given to the picking and waving logic that can handle retail order profiles (larger orders) and the smaller e-commerce orders.
"It's not just the regular pick/pack/ship logic anymore," says Avalos. "There are more permutations: zone batch picking, multi-order picking, pick and pass, priority processing, multi-carton processing, etc."
Good cartonization logic coupled with up-to-date weights and measures can streamline packing and manifesting while saving freight by packing orders into the least number of cartons. The TMS must be able to handle service/cost tradeoffs and to track information, not just simply ship to residences and businesses. Real time information exchanges between the WMS and the web site to mobile devices is expected—it's not an option. "In multi-channel systems, it's critical to push out the status information in real time," says Avalos.
In a consolidated multi-channel facility, the warehouse control systems (WCS) may now need to control a wider assortment of material handling systems. "WMS/WCS integration becomes more critical," says JLL's Silverman. "The need to know exactly where in the system an order is—specifically where on the conveyor it's sitting—is greater with short windows between dropping orders and shipment cut-off."
"When the WMS does not have the sophistication needed, many times the WCS makes up the gap," adds Avalos. He cites how in some DCs the WMS may be controlling the processing of store orders, while WCS controls e-commerce fulfillment where specialized picking and processes are needed. "This is not always the best option, but is usually a 'right now' option."
Last words
Today we're talking about next-day shipments for e-commerce, but the industry is buzzing with rumors of big retailers moving into same-day shipments.
"To be able to do same-day shipment you're going to have to be as geographically close to the customer as possible," says Hume. "In addition, you will need robust systems that look at all the different points of distribution—including one that ships from a store—and orchestrates the most cost-effective place to meet that service level."
April 12, 2016
About the Author
Maida Napolitano Maida Napolitano has worked as a Senior Engineer for various consulting companies specializing in supply chain, logistics, and physical distribution since 1990. She's is the principal author for the following publications:
Using Modeling to Solve Warehousing Problems
(WERC);
Making the Move to Cross Docking
(WERC);
The Time, Space & Cost Guide to Better Warehouse Design
(Distribution Group); and
Pick This! A Compendium of Piece-Pick Process Alternatives
(WERC). She has worked for clients in the food, health care, retail, chemical, manufacturing and cosmetics industries, primarily in the field of facility layout and planning, simulation, ergonomics, and statistic analysis. She holds BS and MS degrees in Industrial Engineering from the University of the Philippines and the New Jersey Institute of Technology, respectively. She can be reached at
[email protected]
Subscribe to Logistics Management Magazine!
Subscribe today. It's FREE!
Get timely insider information that you can use to better manage your entire logistics operation.
Start your FREE subscription today!
Latest Whitepaper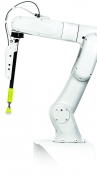 Warehouse Management Systems (WMS) / Inventory Management Technology: 6 Trends for the Modern Age
Here's how the next generation of warehouse and inventory management systems are evolving to help logistics operations operate more efficiently and improve their bottom lines in our brave, new digital age.
Download Today!
From the March 2018 Logistics Management Magazine Issue
Reverse Logistics in the "Age of Entitlement"
Logistics Management's Viewpoint on E-commerce: Leveraging available tools
View More From this Issue