Will WMS take over the world?
Buoyed by emerging market growth, demand for add-on functionalities, and its certain move to the cloud, the warehouse management systems market is posting double-digit growth. But is this just a post-recession bounce?

Latest News
Freightos Collaborates With Eikon to Expand Index Reach for Logistics Managers
Inaugural Industrial Pack conference to feature live packaging tests
February truck tonnage is mixed, according to ATA data
New DHL offering focuses on fast and flexible delivery service for online retailers
Diesel average is down for the sixth straight week
More News
Latest Resource
Warehouse Management Systems (WMS) / Inventory Management Technology: 6 Trends for the Modern Age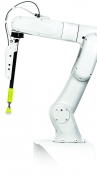 Here's how the next generation of warehouse and inventory management systems are evolving to help logistics operations operate more efficiently and improve their bottom lines in our brave, new digital age.
All Resources
By
Bridget McCrea, Editor
·
October 1, 2012
The warehouse management systems (WMS) market is on a tear. In 2011 it grew by 10% over 2010 to nearly $1.3 billion, according to ARC Advisory Group, a leading supply chain management software analyst firm.
That double-digit growth aligns with our 2012 Software Survey, which identified WMS as the top software choice for 35%—the highest percentage across all supply chain software sectors—of the managers that were in the market for supply chain solutions over the past year.
Clint Reiser, ARC research analyst, credits several forces with driving the impressive WMS market growth. "A demand bottleneck created by the economic recession—and then let loose in 2011 when companies slowly began spending again—was one of the key drivers," says Reiser.
Also buoying the sector's impressive increase, according to Reiser, were growth spikes in emerging markets like Latin America and Asia, the introduction of add-on functionalities, as well as the strong growth within the discrete manufacturing sector.
In this article, we take a deeper look at these key drivers within the WMS market, explore its "cloud" potential, check in on what the big enterprise resource planning (ERP) companies are up to in the sector, and then examine the market's potential growth for 2012.
Read Modern's list of Top 20 Supply Chain Management Software Suppliers.
Expanding WMS options
The "warehouse" concept is simple in theory. After all, how difficult can it really be to manage a cavernous space filled with racks, boxes, pallets and forklifts?
In reality, the task is huge and requires the right mix of people, systems, and solutions to run smoothly. For many logistics professionals, the latter need is filled by a WMS, which is tasked with controlling the movement and storage of materials within an operation and then processing the associated transactions.
As WMS evolved over the years, the number of functionalities that these systems can handle has increased exponentially. Wave and batch picking, task interleaving (mixing dissimilar tasks like putaway and picking), automatic data collection (ADC), advanced shipment notifications (ASN), crossdocking, and slotting are just a few of the vital warehouse functions that today's WMS can tackle.
According to Reiser's research at ARC, the WMS add-on market was one of the sector's key drivers in 2011. Add-on functionalities like analytics, labor management, and optimization are in high demand as shippers strive to work smarter, better, and faster in today's competitive business environment.
Joe Vernon, manager of North America supply chain technologies for Capgemini, certainly agrees with Reiser's assessment. "We've seen increased breadth and height within the base of standard WMS products," says Vernon. "There are so many features that come standard and many more that shippers can pick out and use as they need them. That's helped more end customers make 'buy' decisions."
Availability of turnkey, ready-to-use systems is also driving demand, says Vernon, who points to RedPrairie's WMS as a good example of a solution that allows shippers to "purchase a license and go live with a minimal amount of work," he explains. "Just three or four years ago that would not have been possible due to the need for changes and modifications."
Going international
Business activity in certain geographic markets and across specific industry verticals also helped WMS sales in 2011, according to ARC.
Reiser says that suppliers noted high levels of growth in the emerging markets of Latin America and Asia, particularly among Tier 2 (companies with revenues ranging from $250 million to $1 billion) and Tier 3 (less than $250 million) customers. Purchase activity also picked up in North American markets, ARC reports, particularly among Tier 1 customers (more than $1 billion in revenues).
Dwight Klappich, vice president at Gartner, says that his firm has identified international growth as a key factor in the expansion of the WMS market. According to Klappich, early signs of a spike in international sales originally surfaced in 2007, but were quickly squashed by the economic recession that followed.
"A lot of companies wound up delaying initiatives," says Klappich. "Now we're starting to see that interest return—to the point where 25% to 35% of WMS growth is international in nature."
On the North American front, several industry verticals played critical roles in WMS growth last year, according to Reiser. Cyclical industries like automotive and electronics—both hit hard by the recession—showed more interest in buying new or upgrading existing warehouse management systems. "Because these cyclical industries themselves are bouncing back," says Reiser, "there appears to be a correlation to WMS spending by some of these industries."

Moving into the cloud
When software-as-a-service (SaaS) options reared their heads within the transportation management systems (TMS) space a few years ago, little thought was given to whether WMS could be delivered in a similar fashion.
Now more commonly known as "cloud computing" (despite the fact that SaaS and cloud aren't technically synonymous), any type of Web-based delivery has become ubiquitous across most software sectors—WMS included.
In fact, of the $2.3 billion that Gartner forecasts will be spent on supply chain execution software in 2013, a full 18% of that spending will be on cloud-type solutions.
"SaaS started gaining traction last year and is now becoming more viable and popular within the WMS space," says Klappich, who points to the TMS sector—where SaaS is currently more of a preference than an option—as a role model for WMS and other supply chain solutions.
And while we're not quite at the point where the first words out of a logistics professional's mouth are, "We're looking for a SaaS-based WMS," Klappich says that could become a reality within the next 12 months based on the overall growth of cloud computing.
"Just a year ago many shippers would run for the hills if I mentioned a cloud-based WMS to them," says Klappich. "Now they're considering it."
As WMS vendors expand their cloud-based offerings, smaller companies also win. In fact, Vernon says cloud-based WMS offerings have also put computing power into the hands of companies that may not have invested in a full-blown software package.
"The cloud allows smaller businesses to get into the space and basically 'rent' the software from month to month for a cheaper cost versus owning the software," Vernon explains. "This is a very good argument in favor of hosted software and a win for small businesses."
ERPs keep pushing
With vendors like Oracle and SAP integrating heartier warehouse solutions into their enterprise resource planning offerings, Klappich says WMS adoption could continue to expand in 2012, both in established markets like North America and Western Europe as well as in emerging markets.
Add best-of-breed players like Red Prairie and Manhattan—both of which are continually expanding their solutions' functionalities—and the likelihood that the market will post positive growth for 2012 becomes even more realistic.
Those best-of-breed companies may have to step up their games over the next few years in order to compete with the ERPs. "We're seeing that for some companies the WMS offered by their ERP vendor is more than good enough—it satisfies the majority of the requirements," says Klappich.
In fact, Klappich takes it one step further and predicts that ERP vendors will "take over dominance within the WMS market place" within the next five to 10 years. "This won't happen at the highest, most sophisticated warehouse management level, but for the typical shipper an ERP-based WMS will do the trick," he says.
Looking ahead
All of our analysts agree that we should expect to see more growth and innovation within the WMS space in 2013. With shippers demanding more functionality and optimization, and with vendors answering the call with a steady stream of new options, the space is sure to experience more innovation.
Vernon says more Java programming language (to allow for quick and efficient computer code changes) and expanded mobile options (more iPads in the warehouse, for example) are both in store for WMS over the next few months.
As the WMS continues to mature, Klappich says that the age-old challenge of trying to justify the investment—particularly for full-blown purchase-and-install options—continues to confound shippers. Where it's easy to identify the $8 million savings per year (on $100 million in transportation spend) that a new TMS provides, the results produced by a WMS aren't as clear-cut.
"Companies tend to struggle with the business case for WMS," says Klappich. "I just worked with a firm that got through the software contract negotiations and then had the initiative derailed when the final capital appropriation was presented and killed."
The fact that many companies don't use their WMS to their fullest capacities contributes to the ROI challenge. "They get the systems up and running and say, 'now what?' Then, they feel like they didn't get what they hoped to reap from their investments," says Klappich. "In some cases vendors are visiting the companies and helping them exploit their WMS to their fullest potential."
As WMS suppliers work to resolve those issues, and as companies increasingly turn to technology to create efficiencies within their operations, the warehouse management market will hold its ground as one of the darlings of the supply chain software sector.
But don't expect another year of double-digit growth in 2012, cautions Reiser, who doesn't see the sector posting a repeat performance this year.
"Going forward, we expect strong growth in food and beverage due to traceability requirements and in retail due to adaptation to the ecommerce fulfillment requirement," says Reiser. "But we don't expect growth to remain as strong as we experienced last year. We believe that growth was enhanced by the post-recession rebound."
Supply chain software basics: Supply chain execution
Today's supply chain execution software applications are evolving, adding functionality and enabling operations to function more effectively.
October 16, 2012
About the Author
Bridget McCrea, Editor Bridget McCrea is a Contributing Editor for Logistics Management based in Clearwater, Fla. She has covered the transportation and supply chain space since 1996 and has covered all aspects of the industry for Logistics Management and Supply Chain Management Review. She can be reached at
[email protected]
, or on Twitter
@BridgetMcCrea
Subscribe to Logistics Management Magazine!
Subscribe today. It's FREE!
Get timely insider information that you can use to better manage your entire logistics operation.
Start your FREE subscription today!
Latest Whitepaper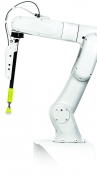 Warehouse Management Systems (WMS) / Inventory Management Technology: 6 Trends for the Modern Age
Here's how the next generation of warehouse and inventory management systems are evolving to help logistics operations operate more efficiently and improve their bottom lines in our brave, new digital age.
Download Today!
From the March 2018 Logistics Management Magazine Issue
Reverse Logistics in the "Age of Entitlement"
Logistics Management's Viewpoint on E-commerce: Leveraging available tools
View More From this Issue