XPO Logistics is on the right track
Logistics Management Group News Editor interviewed Bradley S. Jacobs, chairman and CEO of XPO Logisitcs about XPO's fourth quarter earnings and the company's growth and acquisition strategies.

Jeff Berman, Group News Editor
·
February 22, 2012
In the nearly nine months since Bradley S. Jaocbs, an entrepreneur and founder and owner of Jacobs Private Equity LLC, and a group of investors made a $150 million commitment into Express-1 Expedited Solutions, a non-asset-based third party logistics transportation provider, and subsequently re-named the company XPO Logistics, it is fair to say there has not been a dull moment for Jacobs in getting acclimated to the multi-faceted freight transportation and logistics sectors.
The parts of the sectors in which XPO is most directly involved in are: Express-1, its expedited transportation division; The Concert Logistics Group (GGL), its freight forwarding unit; and Bounce, its truck brokerage business.
In a previous interview with LM Group News Editor Jeff Berman, Jacobs outlined a detailed vision for XPO and where he wants to take it and the steps he wants to take to make it happen. These steps include, first and foremost, building a multi-billion dollar transportation brokerage business in the coming years, growing organically and through acquisitions, building a comprehensive IT structure, and getting the right management team in place.
Late yesterday, XPO released its fourth quarter earnings results. Total revenue for the fourth quarter was $44.1 million, with a gross margin of $7.2 million, which were up 6.1 percent and 11.6 percent, respectively. XPO had a quarterly net loss of $1.5 million and an EBITDA loss of $2.1 million, which included $1.2 million in compensation and professional fees related to the hiring of its new executive team and $882,000 of non-cash-share-based compensation. For its individual units, total revenue at Express-1 was up 10.1 percent at $20.3 million; CGL was down 4.9 percent at $16.8 million, which XPO said was due to lost revenue from larger accounts that more than offset an increase in the number of new customers; and Bounce was up 27.2 percent at $8.3 million.
LM's Berman had an opportunity to speak with XPO's Jacobs shortly after XPO released its earnings. A transcript of their conversation is below:
Logistics Management (LM): It looks like XPO Logistics is on the right path. How are things going?
Jacobs: One of the biggest developments for us was the progress we have made in our coldstart (establishing new operations in new cities) program, with five new openings, three in freight forwarding and two in truck brokerage. We kicked it off with a truck brokerage in Phoenix, and we have some very experienced managers running that location. It is off to a good start. There will also be another truckload coldstart this April in Ann Arbor, Michigan, and we are hoping it will get off to a fast start like Phoenix did.
LM: So it is fair to say coldstarts are a major part of your growth strategy then?
Jacobs: Absolutely. We are growing through acquisitions of companies; Express-1 was the first one. Coldstarts is the other. We are doing it on a Greenfield basis by leasing space, hiring people, buying office equipment, training people, and putting them into the business. We have hired very experienced people to run those two truckload branches, with Tim Thomas in Ann Arbor, a C.H. Robinson veteran, and Bob Martin in Phoenix, whom was with Knight Transportation and C.H. Robinson. Our goal is to open five new coldstart truck brokerage offices by the end of this year and we already have two and hope to have two more by the end of the year and 20 coldstarts over the next several years. Each one of these coldstarts—after being in business for about five years—could see up to $50-to-$75 million in annual revenue. And on the freight forwarding side we opened three new locations in Newark, New Jersey, Charlotte, North Carolina, and Atlanta. Our plan for the freight forwarding side is to open ten locations in the next couple of years, and we are moving at a pretty good clip there.
LM: Since we first spoke last June, what is your overall take of the market for the sectors in which XPO has a presence in? Are there any "surprises" in terms of things you have seen or learned in that time?
Jacobs: We have been real busy and met a lot of people in the industry that are active in all of our businesses. We have been busy recruiting people for coldstarts and have had success with that so far. And we have been talking with many companies about buying them. The pipeline on that front is very robust. In terms of how we see the three different markets we are active in, things are OK. I won't say they are 'gangbusters.' The truckload group is growing the most, because it is such a big market and we are such a small player at this point, tat without market share we can grow like a weed. On the expedited side, we are already the third largest company behind FedEx Custom Critical and Panther, so cannot grow hugely there. But we are growing and focusing on specialty segments in areas that are fast-growing like pharma and cross-border business into Mexico, and defense-related business, all of which are big markets that we have some share in. Looking out over the year, we are on track to get to a revenue run rate of about $500 million by the end of the year, which is about 2.5 times the size we are today. Roughly half of that is from our existing business and coldstarts and the other half from acquisitions, coupled with what we have in the bank at the moment. It is coming together pretty nicely. We have the executive senior management team in place, and our IT development is done, and we will roll out phase one of our IT system in a couple of weeks.
LM: The truck brokerage market has a ton of players, with the lion's share of them under $200 million in revenue. How are you approaching the brokerage market in terms of carrier relations and shipper relations? What are you seeing and what are the related challenges, too?
Jacobs: All these things come down to people and systems. On the carrier procurement side, we are hiring people that have established relationships with carriers and are bringing in people under them that are trainable, with some from the industry and some not from the industry. Our strategy for carrier procurement is to go straight to the carriers rather than go to load boards and develop deep and long lasting relationships with small and mid-size carriers.
LM: How many carriers do you have relationships with on the brokerage side?
Jacobs: It is in the thousands.
LM: The trucking industry, regardless of the economy, always seems to have lots of challenges, whether they are on the regulatory front with HOS and CSA, fuel, driver availability. It is in a way a bit of a perfect storm. What specifically are you looking at in the market?
Jacobs: The regulatory environment is something we are consistently watching, but we are not asset-based and are an intermediary. So regulations that in one way might be bad for the trucking industry per se and arguably some people will say they are not great for the economy as a whole in terms of productivity and efficiency of the freight transportation sector. But these things could actually work in our favor as a 3PL because the probable net effect is that capacity is going to get taken out, and if we go into a super tight capacity situation a few years from, which is probably more likely than not, there will be more demand from shippers turning to 3PLs for capacity. I personally think that is where we are going, where three-to-four years from now we could enter a period of unprecedented tight capacity. The economy will hopefully be coming back by then, with more freight and less capacity, with construction also hopefully having come back by then, in which case drivers who came out of construction might go back into construction. There is a perfect storm coming, but if we succeed on our plan to develop very close relationships with a large number of carriers, that capacity asset is really going to be valuable. We will be very well placed with shippers to have a valuable role as a partner for them.
LM: CGL's quarterly numbers were not as strong as XPO's other units. Freight forwarding can be an up and down market, it seems. What is your plan on this side?
Jacobs: I think it is party external and partly internal. Externally, there is some softening in international freight forwarding, and the freight forwarding business has not been as robust as it has been in the past. Internally, we are re-engineering that business and had some personnel changes. And sometimes when you are making changes in a business it gets a little worse before it gets a lot better.
LM: How are things going on the acquisition front?
Jacobs: We are not quite yet ready to announce any transactions, but I can say we are in active negotiations with a number of targets. And now that the leadership team is complete with last week's hiring of John Hardig as CFO and the IT program now ready to be rolled out, the pace of the acquisition process should pick up now. Regarding the deals we are focusing on now, they are primarily truck brokerage and they are all highly scalable. Scalability is a major characteristic that we are looking to acquire. The [acquisition] pipeline is quite robust, and we are quite excited about the opportunities.
LM: Is there a sweet spot for gross revenues of companies you are looking to acquire?
Jacobs: Most of them are in the $50 million-to-$200 million gross revenue range, with a small handful under $50 million and a small handful over $200 million. But the bulk is in the $50 million-to-$200 million range.
LM: What is your take on the intermodal market? Are you looking to expand into intermodal in the future?
Jacobs: We are not intermodal in any big way right now. But we are in discussions with several IMCs (Intermodal Marketing Companies) and are studying that area very closely. Intermodal has relatively small market share compared to trucking, but it is fast-growing.
LM: What is XPO's approach to the cross-border market with Mexico?
Jacobs: The cross-border Mexico business is one of the fastest-growing parts of all our businesses. Some say it is the new China with its cheap labor and productivity. With auto and pharma, there is a lot of cross-border activity and we are getting our fair share of that. Outside of North America, we have locations in Tampa and Miami that are exclusively doing international business with China and Brazil and other Asia-based nations where you would expect us to be.
February 22, 2012
About the Author
Jeff Berman, Group News Editor Jeff Berman is Group News Editor for
Logistics Management
,
Modern Materials Handling
, and
Supply Chain Management Review
. Jeff works and lives in Cape Elizabeth, Maine, where he covers all aspects of the supply chain, logistics, freight transportation, and materials handling sectors on a daily basis.
Contact Jeff Berman
Subscribe to Logistics Management Magazine!
Subscribe today. It's FREE!
Get timely insider information that you can use to better manage your entire logistics operation.
Start your FREE subscription today!
Saddle Creek Resources
Optimizing Omnichannel Distribution through Outsourcing
The omnichannel business model has fast become the gold standard in today's marketplace as retailers and ecommerce companies recognize its potential impact.
Latest Whitepaper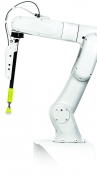 Warehouse Management Systems (WMS) / Inventory Management Technology: 6 Trends for the Modern Age
Here's how the next generation of warehouse and inventory management systems are evolving to help logistics operations operate more efficiently and improve their bottom lines in our brave, new digital age.
Download Today!
From the March 2018 Logistics Management Magazine Issue
Reverse Logistics in the "Age of Entitlement"
Logistics Management's Viewpoint on E-commerce: Leveraging available tools
View More From this Issue