Supervalu feasts on yard visibility
One of the nation's largest food retailers turned to technology to streamline its yard operations, improve docking capabilities, and shave a significant number of man hours from its daily processes—all while adding a critical layer of supply chain visibility.

Bridget McCrea, Editor
·
September 1, 2012
With more than 1,100 traditional retail food stores that wear popular names like Acme, Albertsons, and Jewel-Osco under its corporate umbrella, Supervalu, Inc., of Eden Prairie, Minn., depends heavily on a smooth-running supply chain to get its food from the warehouse to the customer's dinner table. The company also operates 397 hard-discount food stores under the Save-A-Lot banner and licenses another 939 Save-A-Lot stores to independent operators.
An integral component of Supervalu's supply chain sits just outside of the DC door in the yards, where a steady stream of trucks and drivers flow in and out of the company's gates on a daily basis. "We're shipping almost 1,000 loads per week here," says Beth Kroutch, general manager for the company's 1.7 million-square-foot Lancaster, Pa., distribution center (DC). "That results in a high volume of both inbound and outbound traffic in the yard."
But up until recently, orchestrating that traffic volume was a manual-intensive process. Over the next few pages we'll look at how Supervalu turned to technology to streamline its yard operations, improve its docking capabilities, and shave a significant number of man hours from its daily routine.
Managing high freight volumes
From its Lancaster DC, Supervalu services corporate retail customers, independent store chains, and single stores. Orders are submitted electronically and fulfilled with inventory that's housed in the DC.
"It's kind of like a grocery list, but on a larger scale," says Kroutch. Orders are then shipped to the stores in dry or refrigerated vehicles, which are unloaded by the drivers who then return to the DC to pick up new loads.
Up until last year, Kroutch and the team at SuperValu used a manual process for managing its high volume of traffic and logistical operations that supported this system. Shipping office employees would write out the details about the loads, the trailer sizes and/or numbers, how they needed to be moved, and any other pertinent information by hand, on paper.
The information slips were placed in a mailbox that was situated on the outside of the building. Jockeys drove up, opened the mailbox, accessed the directions, and then decided among themselves who would handle which moves for the day.
While it functioned, the process was both time consuming and labor intensive. Even worse, it provided nearly zero visibility across departments, because the person holding the paper instructions for the day literally held all of the cards. Load movements were often inefficient and issues took a lot of time to correct based on the lack of visibility across the firm's shipping operations.
"We knew that we needed to get more efficient with our moves, particularly when it came to trucks backing into the doors and timely movement of completed loads away from them," says Kroutch, adding that size sensitivity—from the trailer perspective—also came into play. "We needed a solution that would help manage drop trailers from vendors, give us visibility over yard assets, and help us become more efficient with its shipments," she adds.
Finding a solution that addressed all of those needs took about a year, during which time Kroutch, along with the company's vice president of logistics, its vice president of transportation, and several other decision makers culled through their yard management system (YMS) options. As one of its first steps, the team developed "must have" criteria for the solution, identified its expected ROI, and figured out the system requirements for such solutions.
"We spent roughly a year going through those exercises to ensure that we picked the solution that was right for our operations," says Kroutch. Key criteria used during the selection process included ease of implementation and the ability to deliver real-time information to and from Supervalu's yard. After examining solutions from four different YMS vendors, the selection team decided that PINC Solutions' Advanced Yard Management offering would best fit its needs.
Kroutch says the web-based YMS option made it particularly attractive for Supervalu, which was looking for a quick implementation time and minimal stress for its internal IT staff. The fact that the system would allow the company to extend capabilities to third parties sealed the deal. "
We really liked the fact that the YMS would allow us to grant visibility out to our vendors and help us partner with other carriers," says Kroutch. "So we'd not only be able to manage within the fence line of the yard, which was our primary goal, but also track equipment outside of that boundary line."
Super users
In many cases, YMS is implemented as part of a larger warehouse management system (WMS), says Steve Banker, director of supply chain solutions at software analyst firm ARC Advisory Group.
Because of this, growth in the YMS market isn't typically tracked or broken out separately in order to ascertain adoption rates among shippers. Banker says shippers tend to realize different benefits from their YMS investments, depending on their individual operations and the type of solution that they select.
A YMS that is attached to a WMS, for example, focuses on moving warehouse workers as efficiently as possible to the dock doors, where they then load and/or unload trucks. One that's associated with a transportation management system (TMS), on the other hand, centers on scheduling trucks in order to gain the most efficiencies.
Finally, standalone YMS, such as the system Supervalu put into place, helps users find assets in a yard and move trucks from yard to dock door more efficiently. In Supervalu's case, Banker says a major payback comes when truck jockeys no longer have to scour the yard for their respective trucks.
"Labor isn't sitting around, waiting for instructions," says Banker, "and there's less chance that a truck will show up and have to wait five or six hours for a dock door to open up."
Not long after the 30-day YMS implementation wrapped up, Supervalu was already realizing those and other benefits. At its vendor's suggestion, the company cultivated a group of seven "super users" who received intensive training on the system, and who then worked one-on-one with other employees to bring the entire logistics team up to speed on the YMS.
The super users also fielded questions and addressed any issues that came up during the two months immediately following implementation. "Breaking some of our personnel from their old habits of doing things manually and moving into a more system-based program was one of the biggest issues," says Kroutch. "That took about 60 days to work through, but worked out just fine."
No more paper
Kroutch is happy to report that the days when personnel from Supervalu's Lancaster shipping office had to whip out their pens and paper to get its jockeys set up for a day of work are long gone.
Phase one of the company's YMS implementation is complete and those jockeys now receive automated messages stating: "We need these trailers at these doors." The jockeys now know where the trailers are and no longer have to scour the yard for them.
Supervalu now knows where each trailer is, which trailers have moved, what trailers haven't been moved for a day or so, and how they're currently utilizing those trailers. "All of that data can be retrieved quickly using the YMS," says Kroutch.
Phase one alone has saved Supervalu's Lancaster DC more then 80 wasted man hours out in the yard and an additional 40 hours for its logistics and shipping departments—a total of 120 saved hours. "That means we can actually cut down on the number of trailers we have from a capital perspective," says Kroutch, noting that a major intangible benefit is the visibility that the company now has over its yard assets—something it previously lacked.
The latest phase of Supervalu's YMS rollout gave the company a tracking system that integrates with our WMS to identify exactly when its own fleet, private food carriers, or third-party carriers are entering its yard with purchase orders. "Having that information at our fingertips and in real-time, has really helped our receiving function," says Kroutch, who envisions a time when the company can leverage its YMS across its entire supply chain and use it to collaborate in real-time with all of its business partners and carriers.
"We want to get to that next phase of carrier partnering, which would allow us to get our tags on different carriers and create even more visibility outside of the yard fence line," says Kroutch, who hints that another large Supervalu DC in Minneapolis is currently considering the new YMS.
With two successful implementation phases behind her and another one around the corner, Kroutch says that she's very pleased with the solution, particularly the hour-savings that it has provided the company. "That was one of our key deliverables," she says, "and we realized it within a fairly short period of time."
March 26, 2014
Latest Whitepaper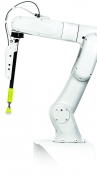 Warehouse Management Systems (WMS) / Inventory Management Technology: 6 Trends for the Modern Age
Here's how the next generation of warehouse and inventory management systems are evolving to help logistics operations operate more efficiently and improve their bottom lines in our brave, new digital age.
Download Today!
From the March 2018 Logistics Management Magazine Issue
Reverse Logistics in the "Age of Entitlement"
Logistics Management's Viewpoint on E-commerce: Leveraging available tools
View More From this Issue