YRC "making steady progress" toward sustained profitability in second quarter
YRC Worldwide, the largest Teamsters-covered LTL carrier, continued its financial improvement in the second quarter.

By
John D. Schulz
·
August 7, 2013
James Welch, the recently installed CEO of YRC Worldwide, doesn't mince any words when describing the company's recent plight that caused it to lose more than $2.6 billion from 2006-2011, the most losses ever incurred by a U.S. trucking company.

Welch, a former YRC executive who returned to replace Bill Zollars as YRC chief in December 2011, calls the way the largest Teamsters-covered LTL carrier was being run back then as "an unmitigated disaster." The major source of problems, he said, was the way long-haul units of the former Roadway Express and Yellow Freight companies were being integrated.

"Two years ago company operational wasn't working right," Welch told LM. "We were handling a bad book of business. The network wasn't set up right. It's been a big undertaking to get that large a company turned around. We knew it would be a long-term process. We continue to make incremental gains every quarter."

As a way of proving to shippers that YRC is on the right track, the company continued its financial turnaround in the second quarter. While still not profitable, it narrowed its quarterly loss by nearly two-thirds to just under $40 million while simultaneously making costly, long-term operational improvements that its new CEO says will assure YRC of sustained profitability in the future.

"We believe the new structure will allow us to work more profitably," Welch said. "We need to realize YRC is a company re-establishing itself as a new company. It is much stronger today than in 2011."

YRC narrowed its quarterly loss to 39.6 million on $1.243 billion revenue, compared with a net loss of $104.2 million on $1.251 billion revenue in the 2012 second quarter. Consolidated operating income decreased slightly from $15.5 million to $14.3 million, or by $1.2 million. Operating income in 2013 included a $1.3 million loss on asset disposals compared to $6.5 million gain on asset disposals in 2012.

The Overland Park, Kan.-based company reported adjusted earnings before interest, taxes and debt (EBITDA) for the second quarter of 2013 of $74.7 million, a $4.6 million improvement over the $70.1 million adjusted EBITDA reported for the second quarter of 2012. Included in adjusted EBITDA for the second quarter of 2013 is a $6.3 million charge related to the network optimization that was implemented at YRC Freight in May 2013.

Welch described the quarter as "steady progress" toward it long-term objective of regaining "a leadership position in the LTL industry."


Welch compared the company's recent change of operations to "doing engine maintenance on a Boeing 777 at 40,000 feet." There was no luxury of calling a timeout for two weeks while incorporating the change, which involved moving some 800 employees, closing or consolidating some terminals and basically improving line-haul to reduce fuel, empty miles and increase efficiency. It was a huge undertaking, he said.

"You can't ask 20,000 customers to take a timeout and not move freight," he said. "We had to do this while running 24/7 Historically we have been pretty good at change of operations. We didn't want to ignore the $25-to $30 million in savings we're confident of achieving."

Those savings are coming, he said, but first came slightly higher operating costs from the change. "We just faced a lot of headwinds that were a little tougher than expected," Welch explained. "But we're taking that short term pain for a long term gain."

One area where YRC is experimenting with some shippers is on dimensional pricing, which enables carriers to better measure the exact weight of freight. It helps eliminates misclassification of freight, which often hurts LTL carriers because they typically underweigh, and therefore undercharge for shipments.

"We're sticking our toe in the water," Welch disclosed. "It may be 10 years, but dimensional pricing will be more a factor in LTL. It's been a very limited project. So far results tell us we handle misclassified freight. We're just trying to learn about characteristics of our freight. We're taking data and get a better feel for what kind of freight we handle. It's gaining momentum. But it will be awhile for any scale."

Welch told LM that he believes the LTL industry "will eventually transition" to dimension-based pricing, much the way small package giants UPS and FedEx operate. "So far the results have been encouraging," he said. "Customers have for the most part been very receptive. I was curious how they would react. So far it has exceeded our expectations. Initially, we're very pleased as to what we're seeing."
Welch emphasized his new management team is in it for the long term. "We are not managing the company for the short term—2012 was a year of progress and 2013 is a year of performance. But we now there is still much more to accomplish."

In the second quarter, Welch said, YRC made investments in newly leased tractors and trailers, completed its rollout of 10,000 mobile handheld productivity devices for city drivers, and completed the second largest network optimization in YRC Freight history. Welch called those expenditures "the first meaningful investment in equipment in four years.

Satish Jindel, principal of Pittsburgh-based SJ Consulting, called the investment in rolling stock and scanners a positive sign. "The scanners investment is a positive sign. If the company was having trouble breathing, they wouldn't be doing that," he said.

"I give credit to both union and management," Jindel continued. "Management can only do so much. You have to rally the people and have them believe in the management. Management gave them a reason to believe."

By contrast to the long-haul unit's 101.1 operating ratio, YRC regional carriers are operating "exceptionally well" with a 94.3 OR. "Holland, New Penn and Reddaway are service leaders," Welch said. "But there's no doubt that YRC Freight (the long-haul unit) is the company with the most potential.

"Would we like improvement to be faster? Of course. But we need to realize YRC is a company re-establishing itself as a new company. It is much stronger today than in 2011."

Jeff Rogers, president of YRC Freight, said the unit's operations are improving despite challenges of network operation changes. It operating with increased freight density, reduced line haul miles and decreased shipment handling, he said.

"I'll take that tradeoff for the long-term gains in the future," Rogers says. "I am more confident than ever we will reduce operational costs and improve service."

YRC Freight posted a 1.5 percent improvement in revenue per shipment, an indication it is shedding unprofitable freight as its overall revenue declined by 2.9 percent. YRC's regional carriers (Holland, New Penn and Reddaway) had a 0.1 percent increase in revenue per shipment as operating revenue rose 3.5 percent.

YRC Freight reported an operating loss of $8.5 million and an operating ratio of 101.1, a slight decrease over the 2012 second quarter. YRC's regional carriers reported an operating profit of $25.2 million, a 10 percent increase over the year-ago quarter. The regional group posted a 94.3 OR, a performance Welch called in line with "market levels."

"While the regionals continue to excel in their markets, YRC Freight faced some headwinds during the implementation of the network optimization plan," Welch said.

It recorded a one-time charge of $6.3 million related to the network optimization, which Welch called "a small investment in what we anticipate will be approximately $25 to $30 million in annual savings."

"We are confident in the position of our company and believe we have opportunity to grow the business, improve profitability and deliver high-quality service for our customers," stated Welch.

Safety continues to improve at all YRC units. Its workers' compensation costs are falling as it continues to settle more claims than are filed. The net result is a reduction in the number of open claims and a reduction in associated liabilities and outstanding letters of credit supporting these programs, Welch said. In a nod toward his highly experience Teamster work force, Welch noted that YRC has more than 2,400 drivers with current safety streaks of more than 1 million accident-free miles apiece.

In the second quarter, YRC reduced its outstanding letters of credit by $43 million, or 10 percent from $429 million to $386 million, according to Welch.

Wall Street was mixed on YRC's turnaround story. Its stock, which had zoomed from $5 per share in May to a high of nearly $37 in early July, fell about 30 percent on the days after of YRC's latest earnings announcement to around $18 per share at press time. Independent analysts were much more bullish on YRC's long-term future.

"This company should not be judged by the price of its stock—the stock price moves for its own reasons," said analyst Jindel. While Jindel is bullish long term on YRC, he was not expecting a miracle second quarter turnaround.

"This is a slow process," Jindel told LM. "Its realignment of terminals should be done on an ongoing basis, not just in a crisis. Its regionals are doing well. The mood of its shippers is good. I am not concerned."
March 31, 2016
About the Author
John D. Schulz John D. Schulz has been a transportation journalist for more than 20 years, specializing in the trucking industry. John is on a first-name basis with scores of top-level trucking executives who are able to give shippers their latest insights on the industry on a regular basis.
Subscribe to Logistics Management Magazine!
Subscribe today. It's FREE!
Get timely insider information that you can use to better manage your entire logistics operation.
Start your FREE subscription today!
Latest Whitepaper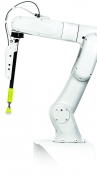 Warehouse Management Systems (WMS) / Inventory Management Technology: 6 Trends for the Modern Age
Here's how the next generation of warehouse and inventory management systems are evolving to help logistics operations operate more efficiently and improve their bottom lines in our brave, new digital age.
Download Today!
From the March 2018 Logistics Management Magazine Issue
Reverse Logistics in the "Age of Entitlement"
Logistics Management's Viewpoint on E-commerce: Leveraging available tools
View More From this Issue