YRC resuming partial Teamsters pension payments
Those less-than-truckload (LTL shippers) yearning for an optimistic sign from YRC Worldwide's four-year bout with bankruptcy and cessation may get a ray of hope from the LTL giant's resumption of partial payments to its Teamsters' pension plans after a 23-month hiatus.

John D. Schulz
·
June 23, 2011
Those less-than-truckload (LTL shippers) yearning for an optimistic sign from YRC Worldwide's four-year bout with bankruptcy and cessation may get a ray of hope from the LTL giant's resumption of partial payments to its Teamsters' pension plans after a 23-month hiatus.
Because of its tenuous financial position and losses in excess of $2.5 billion in the last four years, YRC suspended payments to the Teamsters' financially troubled Central States pension plan on July 9, 2009. It resumed them in June, but the contributions are 75 percent less than they had been ($76 per employee per week instead of $280 per employee per week under the old agreement).

Reaction among YRC's 25,000 or so Teamsters—whose average age is about 60—was basically half a loaf (or in this case, a quarter of a loaf) is better than no loaf.
"Yeah, it's certainly better than nothing," said Ken Paff, organizer for the dissident Teamsters for a Democratic Union (TDU), which has been chiding Teamsters President James. P. "Jim" Hoffa for not securing a better deal for his members. However, Paff does not believe the partial payment is any panacea for YRC workers.
"Listen, this company is barely surviving, it is hanging on by its fingernails," Paff said. "The only reason they are still operating is the banks have given them more rope. Workers deserved to have information earlier, especially about as something as important as their pension. You're alienating your own people from your union, which is not a good practice."
Paff said most YRC workers are not optimistic about the long-term survival of the company, given the fact that more than 500,000 fellow Teamsters have lost jobs at more than 500 unionized company failures since trucking deregulation hit in 1980.

"Most workers that I hear from wouldn't bet a nickel that it's going to survive, but for now they're just happy to have a job," he said.
Last Feb. 28, YRC Worldwide and the Teamsters National Freight Industry Negotiating Committee (TINFC) OK'd another restructuring plan to YRC avoid bankruptcy and improve liquidity. Under that deal, YRC was granted permission to reduce contributions to 25 percent of the previous rate until March 2015 for all of its pension funds. Paff believes the actual contribution is actually slightly less than 25 percent because of raises granted since the old agreement expired.
By comparison, unionized long-haul rival ABF Freight System, a unit of Arkansas Best Corp. has been paying the "full boat" contribution of $342 a week to its 7,000 or so Teamster employees.
ABC Corp. recently sued YRC for alleged breach of contract over terms of the National Masters Freight Agreement, claiming both parties should be required to make the same payments for pension. Arkansas Best Corp. lost, and YRC now enjoys a major cost savings—the difference between $70 and $342 weekly per employee benefits for pension contributions.
The difference saves YRC approximately $225 million annually. YRC's renewed pension contributions is expected to cost the company approximately $75 million a year—$75 million which it may actually earn this year.
Because of closures and restructuring, YRC has sharply curtailed its geographic coverage in some regions. It now is a $4.4 billion enterprise, compared to nearly $10 billion revenue just five years ago. By comparison, when Yellow Corp. bought Roadway Corp. in 2003 for nearly $1 billion, both long-haul unionized companies were reporting $3 billion in revenue apiece.
YRC has since ceded its market leader position in the $27.5 billion LTL market, according to figures compiled by SJ Consulting, Pittsburgh. FedEx Freight now is the market leader with 16.1 percent market share, Con-way next at 11 percent and then YRC National at 9.6 percent and YRC Regional at 4.6 percent.
YRC has been desperately trying to improve its yield and freight mix. It is expected to post a small profit when it releases its second-quarter earnings in late July. Its latest debt-for-equity swap has diluted existing shareholders' equity by as much as 96 percent as it floods the market with newer, less valuable shares.
But some freight analysts believe this latest restructuring still may not be enough. There are fears YRC could burn through its existing cash reserves by mid-2012. But much of that depends on the overall economic health of the country, how freight demand builds in the overall trucking market and in the LTL space.
David G. Ross, the respected trucking analyst for Stifel Nicolaus, Baltimore, has long warned YRC is on the verge of bankruptcy or Chapter 7 liquidation. He recently labeled YRC's financial picture as "dire" and "unsustainable" without a significant restructuring.
But other analysts aren't as harsh. Recently, J.P. Morgan analyst Tom Wadewitz said predicted YRC would survive in the "medium term," with its long-term prospects hinging on improved freight rates and demand from shippers.
All this adds to the fears of rank-and-file Teamsters, who also have to worry about the overall health of its Central States pension plan, the largest among the 60 or so Teamster plans. UPS recently paid $6.1 billion to exit that plan because the small package giant was worried about financial liability from the plan.
A close examination of Central States' finances underscores that concern. According to analysis by pension expert Herve Aitken, attorney with Ford & Harrison, Washington, Central States had a $1.56 billion loss in reported assets from the end of 2009 to the end of last year when it had $17.98 billion in plan assets.

Last year, according to Aitken's analysis, Central States had an operating loss (before investment income) of $1.1 billion, on top of operating losses of $973 million in 2009 and $1.78 billion in 2008 when it took a stiff hit from the decline in the stock market.
Central States' major problem is structural. It has just one active worker contributing while it is paying out payments to four retirees. That 1-to-4 ratio is exactly opposition what it was in 1980, the last year trucking was economically regulated.
Because of that poor ratio, Central States gets an estimated $500 million in annual contributions but its annual benefits and administrative expenses are $2.7 billion, resulting in a $2.2 billion operating loss. Some of that can be recouped by investment income, analysts say, but it's doubtful Central States can earn enough to break even every year.

Teamster workers at YRC were working on the promise of a "30-and-out" provision, which allows them to retire with a $3,000 monthly pension after 30 years of service to various unionized LTL carriers. Compared to more than 500 such carriers that belonged to Central States prior to deregulation in 1980, nowadays that amounts to just basically carriers belong to two holding companies—YRC and Arkansas Best.
There is anecdotal stories on some truck driver chat rooms that claim some 350 YRC workers who retired last year, expecting to get their $3,000 a month pension, are now actually only getting about $1,200 a month. These, however, could not be confirmed by LM.
Ironically, for Teamsters workers at YRC, they could actually be better off if YRC went out of business rather than continue working with the risk of having their benefits slashed. If YRC were to cease operations, its pensions would be federally guaranteed by the Pension Benefit Guaranty Corp. (PBGC).
"If you go out of business, you still get your pension," TDU's Paff said, noting the perverseness of that irony.
Generally speaking, retired Teamsters are protected from pension cuts. But there are some big exceptions. The Central States Fund has a rule that allows it to cut pensions of employees and recent retirees of companies which withdraw from the fund, and continue to operate.
It is this rule which Central States is using to cut YRC pensions. Workers at the Minneapolis Star Tribune, Waste Management in Milwaukee, and various other companies have suffered the same fate, leaving their pension up in the air.
TDU is encouraging those YRC Teamsters who retired after September 24, 2010, and had their pensions cut to consider appealing the decision through the pension fund's appeals process. It believes the plan's trustees have the power to restore full pension benefits, but that is not certain.
As for YRC's long-term survival hopes, who knows. Paff says, "They're depending on economic recovery and the LTL industry recovery and hoping they get their share."
"It's a job and it's an income. They took a 15 percent pay cut from $75,000 to $60,000, with no overtime. But jobs are scarce. They're thinking, 'I could probably make $60,000 non-union, but. I don't have a pension plan at a non-union company but I might not have one here. But I have great health care benefits here, so I might as well stay.'"
June 20, 2011
About the Author
John D. Schulz John D. Schulz has been a transportation journalist for more than 20 years, specializing in the trucking industry. John is on a first-name basis with scores of top-level trucking executives who are able to give shippers their latest insights on the industry on a regular basis.
Subscribe to Logistics Management Magazine!
Subscribe today. It's FREE!
Get timely insider information that you can use to better manage your entire logistics operation.
Start your FREE subscription today!
Latest Whitepaper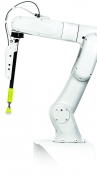 Warehouse Management Systems (WMS) / Inventory Management Technology: 6 Trends for the Modern Age
Here's how the next generation of warehouse and inventory management systems are evolving to help logistics operations operate more efficiently and improve their bottom lines in our brave, new digital age.
Download Today!
From the March 2018 Logistics Management Magazine Issue
Reverse Logistics in the "Age of Entitlement"
Logistics Management's Viewpoint on E-commerce: Leveraging available tools
View More From this Issue