Cloud computing and supply chain: A natural fit for the future
In today's fast-moving business environment, most companies are striving to operate a more dynamic supply chain to respond to rising volatility in customer demands and market conditions. Because supply chains are increasingly powered by information technology, flexible IT-based solutions are an increasingly important part of a supply chain design. Against this background, it is no surprise that the topic of "cloud computing" is generating intense interest.

Sarah
·
March 14, 2011
By Thomas Schramm, Sergio Nogueira, Derek Jones: Accenture
In today's fast-moving business environment, most companies are striving to operate a more dynamic supply chain to respond to rising volatility in customer demands and market conditions. Because supply chains are increasingly powered by information technology, flexible IT-based solutions are an increasingly important part of a supply chain design. Against this background, it is no surprise that the topic of "cloud computing" is generating intense interest.
Cloud computing promises to enable a wide and powerful range of capabilities; yet its potential uses are exceptionally broad and difficult to foretell. What is certain is that—in the years to come—it will radically reshape how computing power is sourced and managed, how information is controlled, and the economics of supply chain information technology.
Profound implications
When evaluating the potential of cloud computing, supply chain executives face a different set of challenges from their counterparts in other key business functions. Specifically, they need to pay close consideration to several fundamental changes that adoption of cloud computing will drive in supply chain:
New competitors: Cloud computing has the potential to enable start-up companies to establish themselves in a short period of time without significant investment in infrastructure, disrupting the established competitive landscape.
Speed to market for new products and services: The pace at which new revenue-generating products and services are introduced has put growing pressure on supply chains in recent years. Cloud computing will accelerate that pace even more.
Large-scale transformation: New competitive threats and shortening product and service lifecycles will drive companies with traditional, infrastructure-intensive supply chains to re-invent themselves, adopting cloud-based supply chain solutions to enhance competitiveness. As a result, supply chains will become more dynamic, more scalable, and more capable of supporting the financial objectives of boards and shareholders.
Yet the promise of cloud computing also raises concerns and risks that executives must take into account when formulating their strategies. These include:
Collaboration and the partner eco-system: Very few companies control, own or operate their entire supply chain internally from end-to-end. So decisions about using cloud technology may involve multiple partners, creating complexities and sensitivities between the participating organizations.
Competitive essence: High performing companies use sophisticated and effective supply chain management to differentiate themselves in the marketplace and gain competitive advantage. So they must establish how can reusable applications and processes—which are not specifically customized for their business—deliver what they need.
Security: Whether operating on traditional or cloud infrastructures, companies have an absolute need to protect their products and customers. Lost data can lead to lost intellectual property, lost products, lost customers and lost business. So security is a prime concern.

Approaching the tipping-point
Given these considerations, it is not surprising that companies are moving relatively cautiously towards leveraging cloud technologies in their supply chains. However, studies in various sectors show that interest in the potential of cloud in supply chains is already strong.
As Figure 1 shows, research by Gartner in the retail industry finds that supply chain procurement and fulfillment ranks second only to CRM as a process targeted for cloud-type software-as-service (SaaS) implementations.
In our view, it will not be long before this high level of interest in SaaS in supply chain progresses into rising adoption of cloud-based services. Historically, supply chain operations have proven to be adept at adopting and capitalizing on innovative technology solutions, and we believe cloud will be no exception.
With capital already tied up in IT infrastructure, the next decade will see supply chains augment existing solutions with new technologies that will further enhance their speed and flexibility going forward. To date, these innovations have included bar-code/RFID tagging, mobile applications, and advanced analytics.
Cloud computing likely represents the next step in this progression. When this happens, we believe cloud computing will lead to a revolution in the way more supply chain services are provided, shifting away from traditional, contracted outsourcing models to more flexible, transaction-based models.
Key processes best suited to cloud computing
Cloud computing is particularly applicable to supply chain activities where extensive customization is not required, or when the activity is performed sporadically (such as a sourcing "event"), or is not a "core" part of what makes the company unique. These activities are likely to be the first to make the transition to the cloud. We will now examine four of them in detail.
1. Planning and Forecasting: Cloud-based tools are now available for capturing itemized spend data, performing basic analytics, planning manufacturing runs and executing statistical demand forecasts. Applications focused solely on retail supply chains are also prevalent, with capabilities that include planning and allocation, assortment and space, pricing and promotion, and forecasting and replenishment.
In the near future, many more cloud service providers will add planning and forecasting applications to their offering. A primary reason is that planning and forecasting are rarely core components of companies' ERP systems. This means companies can run one manufacturer's ERP application internally, while simultaneously leveraging another's best-of-breed planning/forecasting application via the Internet.
2. Logistics: Some core warehouse and transportation management applications already are available online from cloud providers. Over the coming years, more and more cloud computing applications for functions such as network strategy, inventory management, warehousing, and transportation will become available. Processes such as global trade compliance, replenishment planning, order processing, transportation load building, fleet management and transportation route planning are likely candidates.
3. Sourcing & Procurement: Cloud computing represents a great opportunity to reduce total cost of ownership—the most commonly cited success metric in sourcing and procurement. A key reason is that cloud-based tools are inherently collaborative and accessible, creating major benefits for companies that deal routinely with thousands of suppliers. For example, cloud-based collaboration allows multiple parties to jointly develop supplier contracts, dramatically enhancing contract management.
Myriad sourcing and procurement capabilities are rapidly coming online, including procurement report generation, database centralisation and supply chain visibility. Retail potential is particularly strong.
4. Service and Spare Parts Management: Many companies underperform in service and spare parts management, despite the fact that this area often generates a high proportion of an organization's profits. Companies can gain significant advantages by using cloud computing to upgrade their capabilities and implement new processes rapidly without extensive capital expenditure costs.
Tools such as warranty validation are already available to service operations, and cloud applications for reverse logistics/returns processing, technician dispatch & tracking, and spare parts inventory pooling & distribution are expected soon.

Embarking on the cloud journey
Given the benefits that cloud computing can deliver, and the pace at which new supply chain-focused services are emerging, it is highly likely that most companies' supply chain operations will soon embrace some level of cloud computing. Indeed, many have done so already (see information panel for some case studies).
While supply chain applications for cloud computing are still in their early stages, the technology itself is largely proven. By working "in the cloud," companies have shown they can rapidly implement and operate applications that are secure and inexpensive, while enjoying lower maintenance and upgrade costs throughout the relationship.
Process management may also be improved, since cloud computing offers a highly collaborative framework with centralized storage and contact points, fewer visibility barriers, and the opportunity to enact simplified, standardized processes. A further advantage is elasticity, making it possible to scale up at pace with minimal waste of time and capital, and even to switch applications entirely without a lot of added cost or complexity. This brings the ability to enter new markets or launch new services quickly.

Initial steps to entering the cloud
As companies plan and prepare their cloud strategies, there are six initial steps that Accenture believes they should take. These are:
Develop your strategy: Which processes should you retain internally, and which processes might best be outsourced to a cloud-based services provider?
Define the business case: Develop a detailed ROI and risk analysis. Insist that prospective suppliers provide data-driven analyses to quantify the anticipated benefits, based on total cost of ownership.
Set the standards for success: Define what success will look like. Clearly, it will not be based solely on costs, so be sure to define the sequence and scale of benefits: flexibility, scalability, speed to market, etc.
Survey the market: Cloud computing is basically a new paradigm, with regularly emerging capabilities. Make a concerted effort to stay on top of developments.
Collaborate with supply chain partners: One of the benefits of cloud-based applications is easier integration, so it is particularly important to involve supply chain partners in decision making.
Evaluate frequently: Start with low-hanging fruit, and measure as you go along to ensure that the hoped-for benefits are being realised.
Supply chain's migration to cloud: not "if", but "when"
While it will take time for supply chains to transition to cloud computing, we believe the operational benefits and potential savings from clouds are too great to ignore.
So the question isn't whether cloud computing will become a fundamental technology in the next decade; it is how successfully companies will profit from the capabilities it offers. If your organization has not yet started its journey to the cloud, now may be the time to start drawing up your roadmap.
Thomas Schramm is a managing director in Accenture's Supply Chain Management practice. Sergio Nogueira is a senior executive in that practice who focuses on supply chain technology. Derek Jones leads research & development for Accenture Supply Chain Management.
March 25, 2011
Subscribe to Logistics Management Magazine!
Subscribe today. It's FREE!
Get timely insider information that you can use to better manage your entire logistics operation.
Start your FREE subscription today!
Latest Whitepaper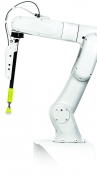 Warehouse Management Systems (WMS) / Inventory Management Technology: 6 Trends for the Modern Age
Here's how the next generation of warehouse and inventory management systems are evolving to help logistics operations operate more efficiently and improve their bottom lines in our brave, new digital age.
Download Today!
From the March 2018 Logistics Management Magazine Issue
Reverse Logistics in the "Age of Entitlement"
Logistics Management's Viewpoint on E-commerce: Leveraging available tools
View More From this Issue