Transportation Best Practices/Trends: Is dedicated carriage the future of truckload?
Truckload carriers are increasing their fleet capacity to provide more dedicated truck options to solve complex shipper operations and eliminate volatility—and everybody seems to be happy.

John D. Schulz
·
March 1, 2013
Dedicated trucking services are probably the fastest-growing sector of any sizeable truckload (TL) carrier's fleet operations. It accounts for as much as $40 billion of the $280 billion truckload market, and that number, analysts and industry officials estimate, is only heading skyward.
That's due to several macro factors affecting TL shipping. Capacity is tightening, so shippers are worried about securing adequate numbers of trucks during peak periods. With a dedicated operation, those concerns are lessened because carriers are, more or less, guaranteeing adequate capacity will be available to their dedicated customers.
Analysts and trucking executives say that dedicated trucking is growing at a greater overall percentage than typical dry van freight for several reasons: Shippers get guaranteed capacity to eliminate concerns during peak seasons; carriers are assured of a certain guaranteed level of freight demand to smooth out cyclicality in their operations; rates tend to be lower than either spot market or contractual truck rates; and dedicated business tends to be longer term and "stickier"—that is, without the usual 15 percent to 20 percent annual turnover in normal business churn.
"The biggest driver is the economics behind dedicated," says Saul Gonzalez, president of Con-way Truckload. "Customers are looking to save money, and dedicated opportunities are less expensive than one way. That's the biggest driver for the customer. The service is better and costs are reduced—everybody wins."
Donald Broughton, the respected trucking analyst for Avondale Partners, says dedicated trucking's growth reflects the desire of those wanting to provide truck capacity with those wanting to secure trucks. And in an economy that could be finally on the cusp of a solid, sustainable rebound, that desire may only be growing.
"It secures capacity, locks price, sets a shipper's budget, and takes volatility out—all at a price that's competitive," says Broughton. "If you're providing service, it takes unpredictability out of the normal seasonality and cyclicality."
Dedicated rates are clearly a bargain for shippers, with carriers often giving a break in these rates because they're assured of a certain level of demand—which they like in the notoriously cyclical world of truckload freight. As Broughton says: "There's not the variability to it."
Current market conditions in the trucking industry are also a factor in driving up the popularity of dedicated. First and foremost is the confluence of regulatory and economic conditions. The government's Compliance Safety Accountability (CSA) program is cracking down on unsafe drivers, and may eliminate as many as 150,000 drivers from the work force in an era when it's already difficult to attract qualified drivers.
In the shadow of CSA, trucking companies are doing everything they can to keep their qualified drivers in the saddle. One way to do this is by placing more drivers on dedicated routes. Truck drivers much prefer working a set route because it provides regularity and home time in an industry lacking both.
"Customers have been talking about driver shortage for 15 years, but since the recession this industry hasn't been challenged by strong economic demand," says Dan Van Alstine, Schneider National's senior vice president and general manager of dedicated service. He says that dedicated is one of the fastest growing elements in Schneider's portfolio.
"It is driven by many factors," Van Alstine says. "The recession had a reshaping impact on our industry. Then there are the regulatory, technology, and economic factors that are changing how people think about dedicated. CSA is going to be one of those influences that create more acute influences on driver availability—and that is going to affect demand for dedicated services."
Eliminating capacity spikes
The desire for truckers to eliminate volatility in their operations should not be underestimated by shippers. Trucking companies have high fixed costs so anything they can do to even out freight demand throughout the year alleviates demand spikes.
"There is not only cyclicality in freight, there is seasonality," Broughton explains. "Nobody makes as much money in February with their trucks as they do in September. So more dedicated takes variability out of the equation and people like that."
It's crystal clear that carriers certainly appreciate dedicated. The latest numbers from some of the largest truckload fleets show that the percentage of their fleets devoted to dedicated is, in fact, growing. For example, J.B. Hunt's dedicated contract division has nearly 4,400 power units, according to research firm Armstrong & Associates—and Hunt isn't alone.
Ruan Transport has 4,068 units in dedicated operations, followed by Schneider National with 4,000, Greatwide Logistics 3,950, and Swift Transportation with 3,400 rounding out the five largest dedicated fleets. Salt Lake City-based C.R. England, the nation's eighth-largest TL carrier, devotes about 1,600 trucks out of its total fleet of 4,600 power units to its dedicated operations.
J.B. Hunt's dedicated segment also posted solid results last year. In last year's fourth quarter, Hunt's operating income was up 7 percent year-over-year, but its dedicated revenue improved 9 percent year-over-year.
Phoenix-based Swift Transportation, the nation's largest truckload carrier, recently reported its dedicated segment revenue (excluding fuel surcharges) grew 6.4 percent year-over-year in the most recent quarter—and it grew profitably. Swift's dedicated division posted an adjusted operating ratio of 84.3 for the last quarter of 2012, an improvement of 80 points year-over-year.
As dedicated profits are growing, so is the amount of capacity fleets are using for dedicated operations. Hunt's dedicated segment is expected to produce in excess of $1 billion in revenue this year, accounting for about 20 percent of Hunt's overall revenue.
Con-way Truckload's Gonzalez says that its dedicated operation began about two years ago. "We're looking to find more," he says, adding that shippers are asking for more dedicated options in their supply chain. "More opportunities are coming," he says.
Other carrier executives agree. Even some top LTL operators are eyeing dedicated routes as a growing part of their portfolio.
"Dedicated is good business for us," says Myron P. "Mike" Shevell, chairman of the $400 million Shevell Group that includes truckload carrier Eastern Freightways, a division that's growing its dedicated business. "It's not growing to the extent we'd like, but that's not the major point," he adds. "The appeal of dedicated freight is that you know exactly how much money you're going to take in. You know how many trucks you're going to be using every day."
Even those top carrier executives who are not taking part in the dedicated revolution can see its appeal and its future. David Congdon, president and CEO of Old Dominion Freight Line, the most profitable LTL carrier, says that because the bulk of his operations are LTL, dedicated freight is not a perfect fit—well, not just yet.
"We're not into it that much, but I think we would be in time," says Congdon. "I think dedicated is a wave of the future in truckload, and there's going to be plenty of it to pursue, when the time is right."
Benefit to all operations
Ask trucking analysts for the key to a profitable freight operation, and chances are they'll talk about "blocking and tackling"—concentrating on the basics such as timely pickups and delivery, little or no empty miles, no delays in transit, and optimum equipment utilization.
All those things play well in dedicated trucking operations; however, as analyst Broughton explains, often it's easier to talk about those things than to actually do them. "Running a great dedicated operation is like the NBA—all an effective scorer has to do is pull up at the 3-point line and make the jumper," says Broughton. "But not everybody can do that. Again and again, you see people fail to deliver."
But when dedicated operations work, they work very well for carriers. According to Broughton, developing and keeping that dedicated business allows carriers to focus on other parts of trucking that are hard, things like finding, training, and keeping qualified drivers; maintaining equipment and keeping it in operating condition to be profitably operated; finding and securing the least expensive sources of fuel; and, of course, concentrating on safety.
"Trucking is not an easy business, but running a good dedicated fleet takes at least one of the headaches—the variability of demand and price—out of equation," says Broughton. "That allows fleets to concentrate on the operations side of the business."
Operationally, dedicated fleet operations are easier to manage, executives say. That's because of their built-in familiarity and regular routing. "In some cases, you almost forget about it—it almost runs automatically," Con-way's Gonzalez says. "And, in certain cases, you can pass on savings to customers."
Schneider National's Van Alstine agrees, noting that the nation's second-largest truckload fleet has benefited from its newfound emphasis on dedicated routs to help serve the burgeoning industries associated with fracking, domestic energy exploration, and associated services.
"For us, it means getting into segments of transportation that, in the past, we weren't involved in," Van Alstine says. "For example, domestic energy exploration involves oil field support and moving commodities such as water, sand, and chemicals in areas where safety is critical."
Domestic energy exploration also has been a bonus to big dedicated operations such as Schneider because of the large geographic areas involved.
"Lots of times you see defined growth in just a particular area, like the Southeast, but energy exploration is very widespread over a significant part of country. From Texas to Pennsylvania to North Dakota, it's across all regions and it's created significant opportunities for a variety of companies in various sectors," he says.
Besides energy exploration, Van Alstine says that other industries are looking to find better ways of getting product from distribution center to end user. Dedicated routes play well in that quest. "Customers are looking for greater payload asking, 'Is there is a better way?' Dedicated routes allow us to create tractor/trailer profiles fairly unique to that shipper, whether it's a bakery, auto manufacturer, or whatever. We have the experience to help shippers look at things differently."
Driver advantages
Simply put, truck drivers love working dedicated routes. They are predictable, shorter, allow for more home time, and they provide a familiarity with routes and customers that hauling typical dry van freight doesn't allow.
"There is great value in dedicated for our driver associates," says Schneider's Van Alstine says. "A predictable work week is very important, and most of our dedicated operations have a very regular home time—that's important."
Besides that, there's the connection with customers that working a dedicated route allows. Fleet managers say dedicated drivers talk about relationships they're building with stores. Receivers are accustomed to
seeing the same driver coming into their docks.
"We had one receiver bake a birthday cake for one of our dedicated driver associates," Van Alstine recalled. "It's an engaging environment that drivers like."
Con-way's Gonzalez agrees: "Drivers get to know people at the dock. It becomes routine, and in certain cases we have onsite personnel for dedicated routes. That driver becomes very familiar."
And that familiarity comes because dedicated contracts tend to be multi-year deals, rather than the typical 12-month or 18-month contracts.
"Customers are looking forward and they realize this is for the long run" Van Alstine says. "That's a great win. As long as you're able to provide service, they tend to stay—it's very difficult to mess it up."
March 13, 2013
About the Author
John D. Schulz John D. Schulz has been a transportation journalist for more than 20 years, specializing in the trucking industry. John is on a first-name basis with scores of top-level trucking executives who are able to give shippers their latest insights on the industry on a regular basis.
Subscribe to Logistics Management Magazine!
Subscribe today. It's FREE!
Get timely insider information that you can use to better manage your entire logistics operation.
Start your FREE subscription today!
Latest Whitepaper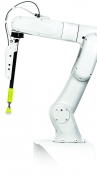 Warehouse Management Systems (WMS) / Inventory Management Technology: 6 Trends for the Modern Age
Here's how the next generation of warehouse and inventory management systems are evolving to help logistics operations operate more efficiently and improve their bottom lines in our brave, new digital age.
Download Today!
From the March 2018 Logistics Management Magazine Issue
Reverse Logistics in the "Age of Entitlement"
Logistics Management's Viewpoint on E-commerce: Leveraging available tools
View More From this Issue