European Logistics 2016: Under Pressure
Our European correspondent examines how the region's ongoing migration issue has affected freight transportation and logistics and how shippers and service providers are responding to overcome the bottlenecks.

Transportation in the News
Knight-Swift to add 400 trucks, drivers with Abilene tuck-in acquisition
NEXT Trucking and Mitsui O.S.K. Lines partner to service SMEs
CBRE research points to expected gains in cold-storage warehouse space
AAR reports annual carload and intermodal gains for week ending March 10
Advances in Last-mile Delivery Take Shape
More Transportation News
Transportation Resource
2018 Rate Forecast
Thursday, January 25, 2018 | 2pm ET
All Resources
By
Dagmar Trepins
·
April 1, 2016
The European freight transportation and logistics sector is under pressure. The flood of refugees and migrants into Europe continues to be a major international issue as we roll into 2016. In an attempt to limit the influx, and in order to increase security after the terrorist attacks, a number of European countries have decided to close their borders and re-impose temporary border controls.
The elimination of internal border controls among the 26 countries making up the Schengen Area was part of the fundamental agreement in 1995 to ensure free movement of people and goods within Europe. However, the partial suspension is leading to backups of trucks and long waiting times at border crossings—limiting the free flow of goods and making a significant impact on the transport and logistics industry.
Logistics Management will take a look at the extent to which Europe's transport and logistics industry have been affected by these developments, will examine how shippers and service providers are responding, and whether there will be a shift from road to air and sea cargo in an effort to overcome the bottlenecks.
Tighter border controls
In response to the rapidly increasing pressure of migrants and refugees coming into Europe in the last years, a number of countries have re-established border controls.
This applies to Scandinavian countries such as Denmark and Sweden, the border between Austria and Germany, and countries along the Balkan route leading from the Greek-Macedonian border. In doing so, they have temporarily suspended the provisions of the Schengen agreement.
The transport and logistics sector is now concerned that these temporary restrictions might usher in the return of Inner-European border checks—a move that could have serious consequences for the flow of goods and supply chain management.
According to the German Association of Materials Management, Purchasing and Logistics (BME), sporadic controls—for example at the border of Germany and Austria—have so far caused only short delays. Small vans are affected most, since they are likely to be inspected as potential human trafficking vehicles.
"So far, forwarders and consignors are in control of the situation," says Gunnar Gburek, head of the BME logistics section. "Talking to people in the branch, we have heard that short delays have already increased transport costs, but supply chains are able to handle them."
Transportation times are always calculated to include a certain margin of safety to allow for fluctuations in traffic. However, Gburek is concerned that longer slowdowns may cause significantly rising costs, especially if they lead to missed connections or cause problems for truckers who have to conform to the regulations for driving times and rest breaks.
Thus, Gburek is demanding a clear separation between controls of passenger and freight traffic at the borders. The association says that truck cargo areas should be off-limits for controls—unless there are concrete grounds for suspicion.
If the cargo was loaded and sealed by an Authorized Economic Operator (AEO), then Gburek and the BME contend that "just a quick look in the cab and at the driver's papers should be enough." Breaking the seal leads to security issues as well as additional costs.
Frank Huster, managing director of the German Association of Freight Forwarders and Logistics (DSLV), is also worried that additional border controls may have negative effects on the international supply and value chains. "Industry and commerce would then have to increase warehouse inventories or shift quickly to domestic suppliers, both involving higher costs," adds Huster.
"Fortress Eurotunnel"
An extremely dramatic situation also occurred last summer in Calais, France, at the Channel Tunnel when hundreds of refugees and migrants tried to gain access to trucks and trains travelling to the UK. They boarded trucks, broke locks and slashed truck roofs.
"While airfreight might cost more, ultimately keeping goods moving saves manufacturers money."
— Paul Williams, logistics director, Priority Freight
Eurotunnel, the company that manages the Channel Tunnel between France and the UK, had to suspend its services after groups of refugees stormed the terminal and platforms in France—a massive setback for the tunnel operator as well as for freight transportation industry.
According to Violeta Bulc, EU transport Commissioner, around 106,000 trucks were disrupted in 2015 as a result of the refugee crisis, citing figures from a recently published Commission report. Supported by the British and French governments, Eurotunnel has launched a multi-million euro investment program in security since the crisis erupted last year in Calais.
Investments were made in 16-foot high fences topped with coils of razor wire, CCTV, additional security personnel and other measures. Eurotunnel says that its services have continued without disruption since October after security measures were implemented.
Despite the problems in 2015, Eurotunnel Group increased its revenues by 5% to €1.2 billion ($1.3 billion) last year. The company also announced a new record for its Truck Shuttle service with a total of 1,483,741 trucks transported last year—the highest level ever achieved.
The Channel Tunnel is an important gateway for Jan de Rijk Logistics, a pan-European logistics service provider, as its trucks make 20,000 crossings a year. However, Jan de Rijk Logistics lost cargo revenues in 2015 due to delays in their traffic between the UK and mainland Europe.
According to Sebastian Scholte, CEO of Jan de Rijk, the company had to charge its customers for the extra wait times to cover at least some of the additional costs. However, he emphasizes the need for outstanding service, especially in times of crises. "The strict security measures, procedures, and state of the art material of our company luckily prevented any disruption," he says. "During these months, we also had a special operations team in place to monitor the situation constantly."
Taking to the air
Border closures and bottlenecks in Europe have made the delivery of cargo by road more volatile, especially for time-critical goods. Therefore, specialized logistics providers, such as UK-based Priority Freight, have noted an increasing demand for emergency logistics solutions and airfreight transport during the last months.
Priority Freight saw a 300% increase in airfreight bookings in 2015, at least in part as a response to the delays caused by the chaotic situation in Calais last summer. "The need to consolidate shipments from several key component suppliers increased large aircraft charters by 600% in July alone," says Paul Williams, logistics director at Priority Freight. "While airfreight might cost more, ultimately keeping goods moving saves manufacturers money."
The company provided emergency logistics solutions to support several international vehicle manufacturers during the peak of the Calais strikes and the ongoing refugee and migrant crisis. This helped the provider sustain material flow during a busy period before their planned summer shutdown.
To keep manufacturing plants in the UK supplied with production material from the mainland, Priority Freight arranged specially chartered airlifts combined with its European trucking network. In one weekend, they transported more than 2000m3 of cargo by air. The shift to airfreight meant it was necessary to arrange flights—78 additional air charters—and also to organize cargo handling on the ground, as well. The company quickly set up cargo screening and supplied ground teams to manage and expedite handling at airports in the Czech Republic and Germany.
And while many logistics service providers have been able to offer solutions to the problems caused by the current situation, keeping goods moving and production running does involve added work and costs. "This is an humanitarian disaster of historic proportions, the effect of which continues to be felt throughout Europe," adds Williams. "It's a costly issue in more ways than one, and the European supply chain is certainly not immune."
Looking to the rest of 2016, Williams says that without a long-term solution to the humanitarian emergency the European supply chain will continue to struggle. "However, savvy shippers and service providers will keep goods moving."
Deutsche Post DHL Group gives refugees a chance
The integration of refugees and migrants into society and the labor market is a huge challenge for Germany. Deutsche Post DHL Group has recognized this topic and had folded it into their corporate responsibility activities.
Looking at both the social challenges and the opportunities arising from the refugee crisis in Germany in 2015, Deutsche Post DHL Group launched a refugee aid initiative in collaboration with non-profit organizations such as Aktion Deutschland Hilft, SOS Children's Villages, Stiftung Lesen and Teach First Deutschland.
The initiative started last year with a focus on language acquisition and vocational training and education. Deutsche Post has also offered some 1,000 additional internships to refugees in Germany, which could later lead to future traineeships and employment. Along with training around 100 employees as refugee aid initiative coordinators, the logistics provider also supports and encourages up to 10,000 employees in Germany to get involved in local refugee aid activities.
"As a company with a strong presence both in Germany and throughout the world, we want to contribute to the integration of refugees jointly with our partners," says Frank Appel, Chairman of the Board of Management at Deutsche Post DHL Group. "In doing this, we also continue to support a long-established tradition of volunteering among our employees in cooperation with non-profit organizations."
The Group will allocate one million euros in the first year to fund programs designed to support the integration process. In view of many open jobs and an aging population in Germany, Appel regards this assistance not as a cost factor, "but as an investment in Germany's future, as well as a moral obligation."
Deutsche Post DHL Group is also supporting a joint action together with other well-known companies. Under the motto "we together," it actively supports and furthers the process of integrating refugees in Germany.
Light and shadow for European Ports
Europe's leading seaports—Rotterdam, Antwerp, and Hamburg—have had less reason to be concerned about the refugee crisis. However, the weakening economy in China and Russia gave the ports more than their share of headaches over the course 2015.
For example, Hamburg reported that its overall seaborne container throughput dropped 9.3% to a total volume of 8.8 million TEU in 2015, falling to third place among the European container ports. "In comparison with Antwerp and Rotterdam, we have a higher proportion of transhipment cargo," says Axel Mattern, a member of the Port of Hamburg marketing executive board. "This is one of the reasons why Hamburg is more seriously affected by weakness in China's foreign trade and Russia's economic problems."
Container trade with the United States increased slightly by around 1% to a total volume of 330,000 TEU in 2015. The United States is now ranked fifth in terms of container throughput in Hamburg, and with a trade volume of 173.2 billion euros is Germany's leading trade partner. More exports of automotive parts, machinery and chemical products to U.S. ports brought growing cargo volumes for Hamburg.
The Port of Rotterdam successfully started container handling at the new Maasvlakte 2 terminal area. With the opening of the new port area, Europe's leading port has doubled its container capacity. Overall container throughput fell by 0.5% to 12.2 million TEU last year. Container trade with the United States fell, too, while within Europe, transport to the Iberian Peninsula and Great Britain increased.
The strong British economy also played an important role in attracting roll-on/roll-off traffic via the North Sea. An additional factor was that the French port Calais suffered from strikes, refugee problems, and failures in the tunnel under the English Channel.
The Port of Antwerp set a new record with a container volume of 9.6 million TEU in 2015, which was an increase of 7.5% compared to 2014. The new Deurganck dock now enables the port to handle more containers, and there are further plans to expand the container handling capacity from 2020 onward. The port authority in Antwerp is already making preparations for a new tidal dock with accompanying terminal capacity on the left bank of the river Scheldt.
The North American market is by far the most important overseas trading partner for the port of Antwerp. With large projects like TTIP and CETA coming up, the continuing growth in containerization, and the opening of the expanded Panama Canal in 2016, the port believes that the U.S. and Canadian markets offer many opportunities for the future and require an even more focused approach.
Quo vadis Europe?
In which direction will Europe move? All that is certain is that Europe will continue to change in 2016. Will it turn into a fenced-in fortress with closed borders over a longer period of time?
That would certainly be a worst-case scenario for the freight transportation and logistics industry, which proved that it could handle crises actively and professionally in 2015. Ideally, European politics will be able to do the same.
May 20, 2016
About the Author
Dagmar Trepins European Consultant
Subscribe to Logistics Management Magazine!
Subscribe today. It's FREE!
Get timely insider information that you can use to better manage your entire logistics operation.
Start your FREE subscription today!
Latest Whitepaper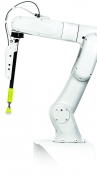 Warehouse Management Systems (WMS) / Inventory Management Technology: 6 Trends for the Modern Age
Here's how the next generation of warehouse and inventory management systems are evolving to help logistics operations operate more efficiently and improve their bottom lines in our brave, new digital age.
Download Today!
From the March 2018 Logistics Management Magazine Issue
Reverse Logistics in the "Age of Entitlement"
Logistics Management's Viewpoint on E-commerce: Leveraging available tools
View More From this Issue